RAJA, THE PROFESSIONAL CHOICE!
The choice of competitiveness
Benefit from our comprehensive pricing
Our specialists look at the overall cost of your packaging from design to delivery, taking into account your business needs and specific packaging requirements. They will advise you how to best protect your products and how you can make savings of up to 35% on large orders.
You will benefit from:

Extra storage space

Reduced material usage

Reduced breakages and returns

Time savings

Transport savings

Reduced administrative costs
Get unbeatable prices on all your packaging, supplies and equipment
The best selling products at the best price.
Bulk quantity discounts: the more you order, the more you save.
Special offers throughout the catalogue.
Make savings with our price deals per pallet.
Additional benefits for ordering large quantities.
The choice of a single supplier
Offers across the whole range
Benefit from RAJA products and services on all your packaging supplies and equipment.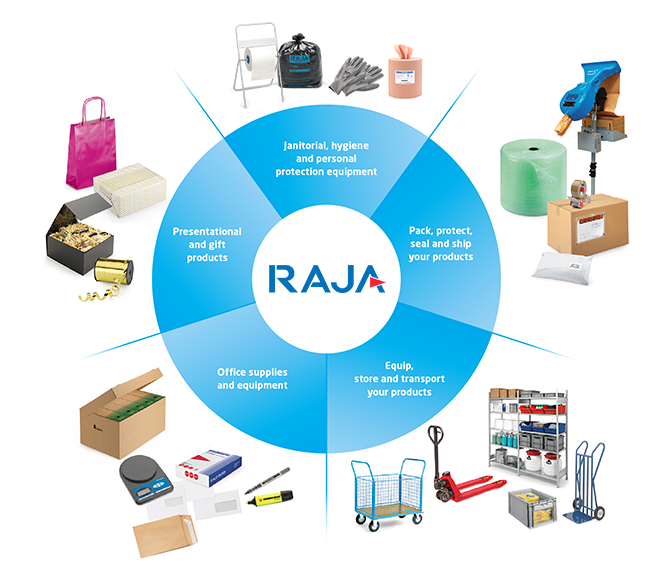 Optimised business solutions
The RAJA brand is a guarantee of professional solutions that meet the needs of businesses in every sector with friendly, local service.
To save you time
• Order everything you need in one go
• Only one invoice to receive
To save you money
• Reduce your administrative costs
• Efficient solutions to improve your buying process
To reduce your environmental impact
• Reduce the number of deliveries
• Benefit from a range of eco-responsible products throughout the catalogue
RAJA offer you 5,000 products in stock, next delivery and advice on all products!