Continuing on from our last post about tapes, we have an in depth introduction to the world of adhesive! Tape use in packaging is so ubiquitous that many people don't consider what adhesive they use and the impact it might have. But believe it or not, how your tape adheres can be integral to getting your package to seal correctly. That's why we've put together this helpful guide, walking you through what each type of adhesive is and what it's specialised for.
What types of adhesives do tapes use?
There are 3 adhesives that are most commonly used for the adhesive mass of an adhesive:
Hot-Melt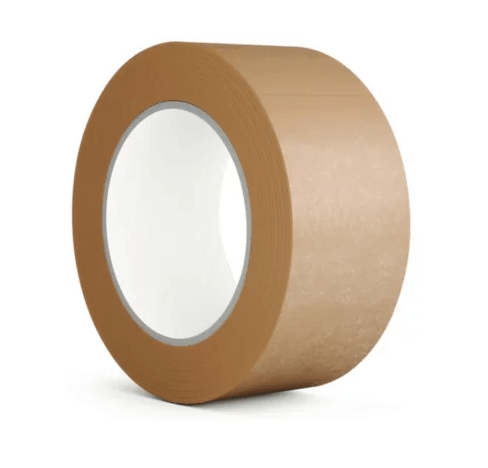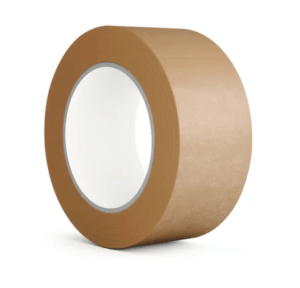 Hot-melt adhesive is used for PP packaging tapes. While the name suggests heat used for the bond, in fact it is part of the manufacturing process. The adhesive is melted by heating and applied to the backing material at a temperature of approx. 90 °C. It's suitable for light to medium weight cardboard boxes, for short storage and shipping.
Advantages:
High initial tack (sticks quickly and adheres immediately).
Cost-efficient.
Good sealing performance under normal conditions.
Good adhesion to steel.
Easy to roll off.
Disadvantages:
Low UV and ageing resistance (max. half a year).
Loud rolling noise.
Temperature sensitive.
Acrylic adhesive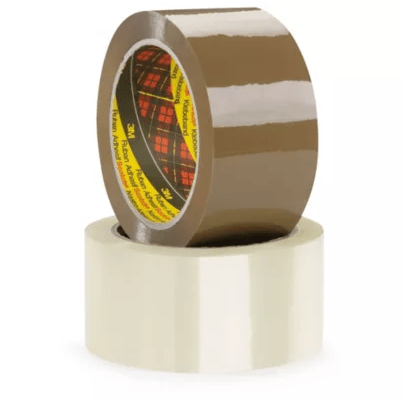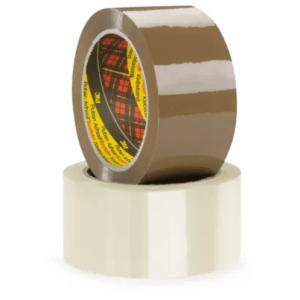 Acrylic adhesive is a synthetic adhesive in which the raw materials are dissolved in a water dispersion. This dispersion is applied to the carrier film and the liquid is evaporated in an oven. Acrylic adhesives are significantly more powerful than natural rubber or synthetic rubber adhesives. This product is suitable for light to medium-weight cardboard packaging, for longer transport distances without climatic fluctuations.
Advantages:
Easy to roll off.
High transparency and ideal for white cardboard.
Continuous adhesion and good tack (especially suitable for long distance transport).
Suitable for extended storage and outdoor use due to high UV and ageing resistance (max. 1 year).
Disadvantages:
Weak initial tack.
Temperature sensitive.
Limited suitability for recycled cartons.
Natural rubber
Natural rubber adhesive consists of 97% natural rubber and approx. 3% solvent. Natural rubber is the most environmentally friendly adhesive option and is considered the highest quality adhesive material on the market. This product is perfect for medium and heavy cardboard boxes, also for export goods and transport through different climatic zones. Suitable for storage in deep-freeze areas.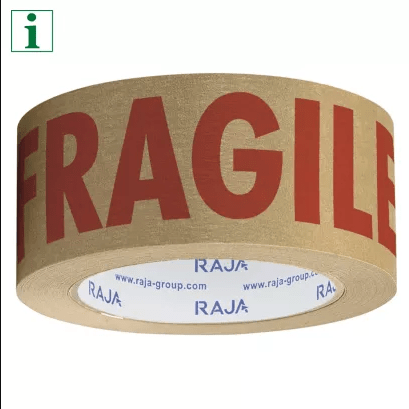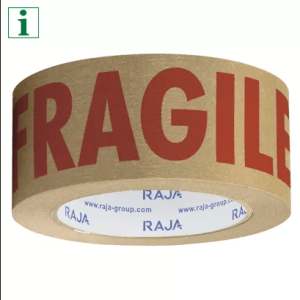 Advantages:
Environmentally friendly.
Wide range of applications due to many variants of strong and weak adhesives.
High adhesive strength, fast adhesion, faster and stronger hold than other adhesives.
Good temperature resistance (suitable for freezing).
Quiet unrolling (well suited as machine tape).
Disadvantages:
Low UV and ageing resistance (max. half a year).
Colour differences possible due to natural product.
Adhesive turns yellow during longer storage.
Good to know:
PP tape can be provided with three different adhesives: Hotmelt, acrylic or natural rubber. PVC tape and paper tape come in different qualities and thicknesses, but always with natural rubber as the adhesive. Wet adhesive tape is provided with plant glue.
—
Picking which tape to use depends on what you want from the tape – a rapid bond, a permanent bond or sometimes an easily changed bond. In our next tape post, we will talk about what makes an adhesive tape and the adhesive work best stay tuned!
If you have any questions about tape, feel free to get in touch and see if our packaging experts can give you the answer you're after!