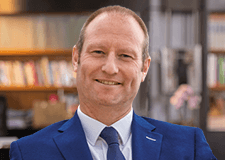 Hello everyone,
For more than 65 years, we have remained faithful to our fundamentals: the immediate availability of our products, the speed of our delivery, and the responsiveness of our teams when you need them. Respecting our commitments has built our company's reputation and has enabled us to earn and keep your trust. We are a brand committed to your satisfaction!
COMMITTED TO REMAINING ECO-RESPONSIBLE AND PROUDLY "MADE IN EUROPE"
The quality of our products is the first of our commitments as a business. Our teams carefully handpick products of exemplary quality and are particularly attentive to their origin and production: 86% of our products are made here in Europe.

Today, 1,200 packaging, office supplies and industrial equipment products carry the "RAJA" brand – the brand you can trust. You can now find them in their newly designed packaging complete with multilingual information for our customers throughout Europe.

The result of our environmental approach: 64% of our sales of packaging products are eco-responsible products, in particular, our paper and cardboard packaging. We have introduced recycled and recyclable plastic into our plastic packaging product ranges and have plans for further improvements later this year. We are actively seeking new sources of supply to achieve our target of 80%.
COMMITTED TO INNOVATION
Whatever the size of your company; home office, SME, or multinational, and whatever sector you're a part of; industrial, distribution, or services, our close relationship with your business enables us not only to meet your expectations, but also to anticipate them. Therefore, we can produce customised packaging for you, optimised according to your needs.
COMMITTED TO MEETING ALL YOUR COMPANY'S NEEDS
When you are looking to buy many different types of business supplies for your business, you can save time and money by grouping your purchases with the same supplier.

To help you order everything you need to run your business, we are constantly expanding the depth and type of products we offer. This means that you benefit from the same guarantees and the same quality of service for all your purchases, from packaging, office supplies and equipment, to industrial equipment, cleaning and hygiene products, and safety and protective equipment.
COMMITTED TO SHARING OUR VALUES
I am convinced, now more than ever, that our company has a social and societal role, and that this is one of the reasons our customers trust and stay with us. The RAJA Group is committed to protecting and improving diversity and gender equality through our "Women & Environment" action programme led by the RAJA-Danièle Marcovici Foundation, which supports a variety of local and international causes.

Our key initiatives like the "Women & Environment" action programme and the RAJA Art Collection keep us connected to our community and our mission to bring about positive change.
Thank you for trusting us and for choosing RAJA!

Tom Rodda
Managing Director