RAJA, a brand you can trust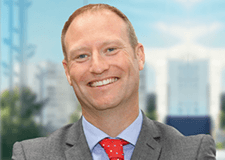 Hello everyone,
At RAJA we have always attached great importance to our unrivalled focus on quality products and excellent service. It is thanks to these core values that RAJA has been able to gain your trust and in these challenging and competitive times we can confirm our commitment to further improve customer satisfaction.
An even wider range
With over 4,000 products available we can meet the most varied needs of your business whatever your sector or size of company. You will find new and innovative packaging to protect and ship your products and also an extended choice of supplies and equipment for your warehouses, workshops, offices or shops.
The best quality at the best price
Many products bear our name. The RAJA brand assures consistent quality at competitive prices, no matter what your budget or business requirement.
Services that make a difference
Our packaging specialists are available via Live Chat online or on the telephone or can even pay you a visit. We are constantly developing your online buying experience with added advice guides, services and tools.
A committed company proud of its values
At RAJA at we firmly believe that our role as an organisation is more than just business, we have a corporate, social and environmental responsibility. This is why in an eco-friendly approach we develop packaging made from sustainable resources. By choosing eco-friendly products from the "Women and the Environment" action programme you can support projects supported by the RAJA-Danièle Marcovici Foundation. Find out more about our charity campaign here.
Thank you again for the trust you place in us,

Tom Rodda
Managing Director - Rajapack UK