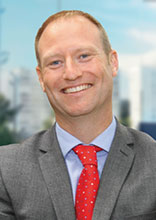 A personal message from Tom Rodda, Rajapack's managing director
Hello everyone,
Welcome to Rajapack. Each year we develop innovative packaging to help you better protect your products whilst respecting the environment. Across the site you can find a selection of eco-friendly products that minimise our environmental impact.
For you, the choice of high quality service
Your satisfaction is our priority, which is why our product team select the best choice of packaging for your business ensuring 99.2% of our products are in stock and delivered to you the next working day. You can also contact our dedicated Sales Advisors for help and advice on all our products and services.
For you, the choice of expert advice and innovation
Our packaging specialists will help you find products tailored to your specific needs so you can save time and space in your packing area; reduce breakages during storage and transport; organise your purchases and optimise your packaging costs. We are rapidly developing your online buying experience with instant access to our mobile site, Live Chat and personalised ordering.
Our choice, to offer you a diverse product selection
Packaging, equipment and supplies… we are continually expanding our product ranges to meet all of your business needs in the warehouse, office or workshop. Whatever your industry size or type you can save time by ordering all your business supplies in one place.
Our choice, to be a committed partner
Environmental protection and gender equality... the Raja Danièle Marcovici Foundation was established in 2006 and supports community projects which improve the living conditions of women around the world. The "Women and the Environment" action programme allows you to participate in projects supported by the Foundation by choosing from a selection of eco-friendly packaging products throughout the site. Since its launch, thanks to your support, more than 1 million euros have been donated to 29 projects. You can find out more about our charity campaign here.
See you soon,

Tom Rodda
Managing Director - Rajapack UK