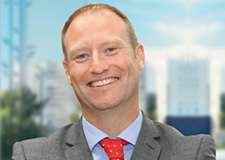 Hello everyone,
The RAJA group has just celebrated its 65th anniversary. This is the perfect opportunity for me to review the commitments to which our company has always remained faithful and the opportunity to thank you for the trust you have shown in us.
65 YEARS OF INNOVATION
Since the creation of the company, RAJA has continuously invested in product innovation. Our new products meet the evolution of your needs and are always more protective, practical and useful. Aware of environmental challenges, RAJA wishes to have a driving role in the ecological transition in packaging by offering you eco-responsible solutions and by informing you about good practices such as reducing the void in packages or recycling channels. In 2019, this initiative was rewarded with a Packaging Oscar awarded to our 80% recycled plastic stretch film.
65 YEARS OF QUALITY SERVICE
Your satisfaction has always been our priority as we search for service excellence. Our sales teams on the phone and in the field provide you with professional advice in every country where we operate. Our catalogues and our website give you quick access and complete information on our product range and our goods and equipment are available from stock and delivered in the shortest possible time.
65 YEARS OF COMMITMENT
We have always considered that the role of business is not only economic but also social and societal.

• Since 2006, the RAJA-Danièle Marcovici Foundation has supported associative projects in favour of the empowerment of women in France and around the world. Already more than 100,000 women in 55 countries have benefited from its action programs. www.fondation-raja-marcovici.com

• For over 20 years, which we have shared with the world, RAJA has been building a collection of contemporary art linked to packaging - RAJA Art. RAJA also engages in cultural partnerships, such as with the International Comic Strip Festival of Angoulême for the past 3 years and sponsors exhibitions, notably at the Pompidou Centre.
TODAY, A EUROPEAN MULTI-SPECIALIST GROUP
In 2019, the Group acquired 3 major players in the market for the distribution of office supplies and furniture; JPG in France, Mondoffice in Italy and Kalamazoo in Spain; and Bernard, a leader in maintenance, health and safety in the French market. Thanks to these new brands, we are continuing to expand and diversify our offer in order to better meet all the supply and equipment needs for your business.
Thank you again for your trust and loyalty.

Tom Rodda
Managing Director - RAJA UK