This summer, be like your favourite athletes and compete in Rajasports!
We're proud to announce the launch of our new competition running across June, July, and August.  To celebrate a fantastic summer of sport, we're bringing you the Rajasports 2016 competition!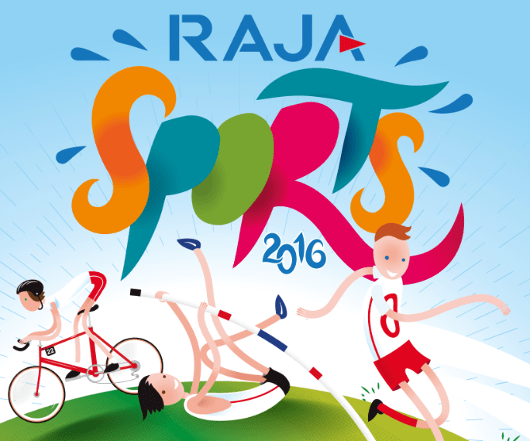 Every month this summer we'll be setting a new online sports challenge, where you can win one of 3 great prizes as well as picking up Rajapack discounts and offers along the way.   They'll also be two quizzes to enter each month – by answering these questions correctly they will increase your chances of winning.
At the end of the competition we'll be selecting our Rajasports 2016 Grand Winner. Our winning champion will be rewarded with a holiday for two to Mauritius, New York, or Thailand!

Compete in 3 different Rajasports events this summer!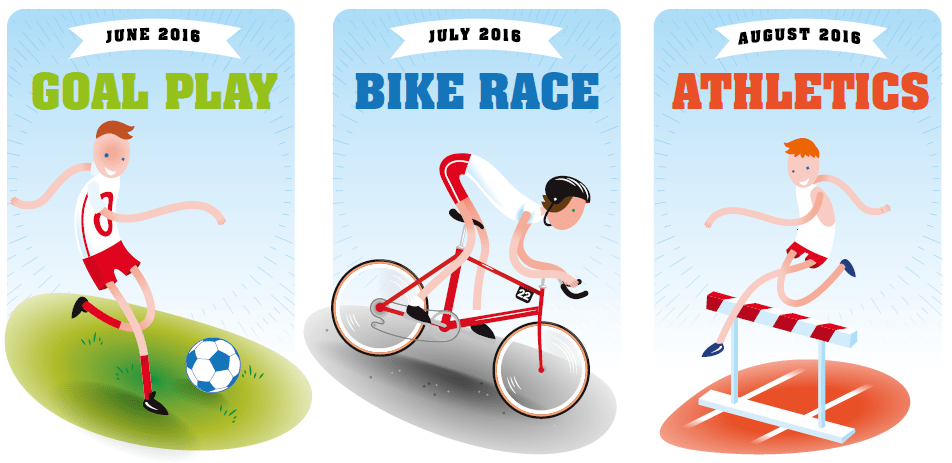 To celebrate in June, we'll be setting a football challenge!  You'll need to score as many penalties as you can and answer quiz questions about football.  Correct answers will add to your score and increase your chances of winning.
For July we're launching a cycling challenge to find out who could finish first on the podium.  In addition to showing off your cycling skills, the monthly quiz questions will also be on cycling, with each correct answer giving you a better chance of winning.
Finally in August we're setting a hurdles race! You'll have to clear as many hurdles as you can in the fastest time possible.  Our monthly quiz for August will feature athletics questions to boost your chance to win.
Ready to join the competition?
It's easy to sign up and anyone* can enter the contest, you don't have to be a Rajapack customer.  Simply:
Log onto rajasports2016.co.uk and play our games to enjoy discounts and special offers at Rajapack.
Be the best and increase your chances of winning by answering quiz questions. Each month, the best player will be selected at random to win a prize.
By participating you will automatically qualify for the ­final European prize draw, to win the trip of a lifetime!
Once you've registered, you'll also receive Rajapack benefits and discounts for the duration of the contest.
Log on to www.rajasports2016.co.uk to play the games and for more details of the prizes. Good Luck!
*full terms and conditions are available on www.rajasports2016.co.uk/gamerules