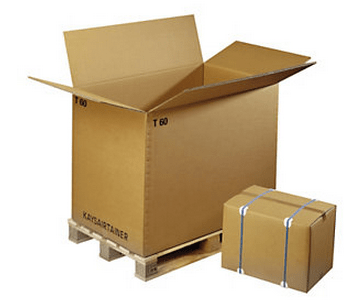 Whether you've just moved house or ordered a load of online goods, sometimes we all find ourselves with an excess of cardboard lying around – it's been estimated that each person in the UK uses about 140 cardboard boxes every year. But what can you do with all of it? Just throw it away? Well, this would probably be a waste, because there's so much more that can be done with cardboard than you might think.
Rajapack has a rich heritage of reusing cardboard – back in 1954, when Rajapack was founded (named "Cartons Raja" back then), the company originally sold reused cardboard as a cheaper alternative to buying new boxes. Being environmentally friendly is still at the centre of Rajapack's DNA. Things might be a little different now, but this history is still an important reminder that cardboard doesn't need to be wasted.
Nowadays there's more than one way to repurpose old cardboard boxes. We've picked out some of the best and most innovative reuses of cardboard out there to help you figure out what to do with all those boxes:
Recycling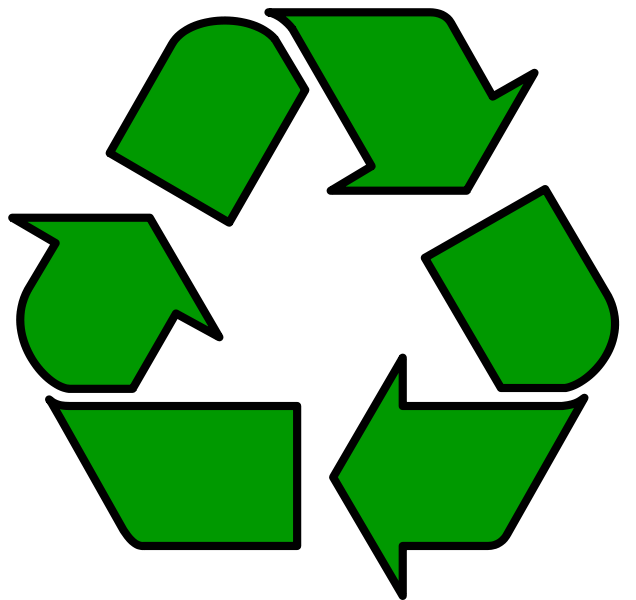 First there's the obvious one: you recycle it. It's a sustainable option and is the one adopted by most people; in fact, over three quarters of cardboard is now recycled. This is a great step forward considering it accounts for almost a third of all household waste. Some statistics even suggest that for each tonne of recycled cardboard, around 17 trees are saved, as well as over 4000 Kw/hours of electricity.
Most local districts have their own cardboard recycling system, making it easier than ever to recycle those old moving boxes!
Gardening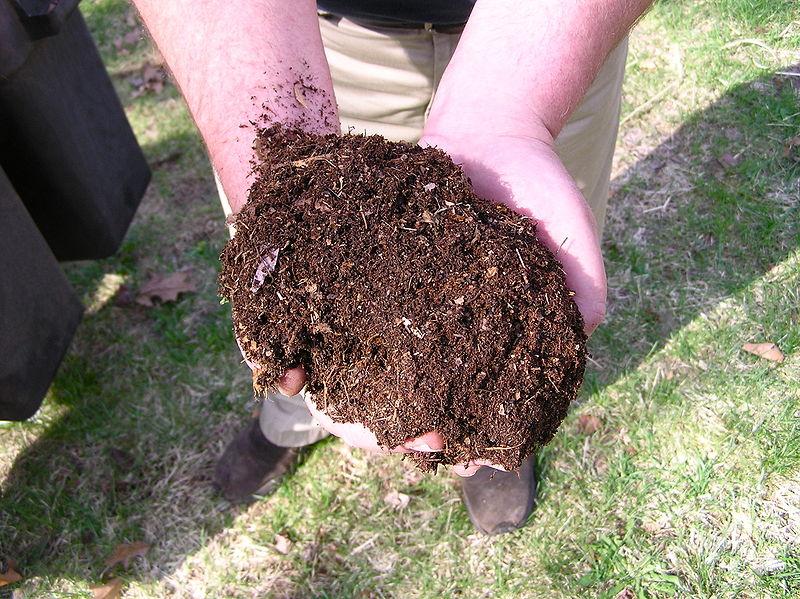 Perhaps not as obvious as plain old recycling, cardboard can also be used in a number of ways in the garden. Composting is one: mulched cardboard can be used to add bulk and soak up excess water in any compost heap.
On top of that, cardboard can make a great barrier against weeds or a strong protection for plants against damage from things like trampling. For weed control simply place a few layers of cardboard down in problem areas and the weeds will struggle to get through.  You can even use old boxes filled with soil to create raised beds for new planting.
Cardboard can also help with germinating seeds: embed a few seeds in a dampened piece of cardboard and place beneath the soil and the cardboard will help the plants to grow.
Organisation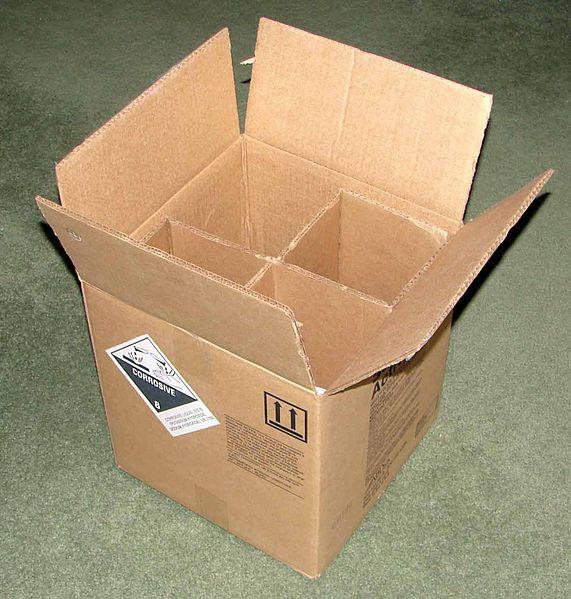 Cardboard boxes are designed mainly for storage, so why not carry that on at home? This can range from storing toys, all the way to filing away those pesky documents that amass on the kitchen table. Cardboard is also good for more long term storage in attics or basements, for example packing away old clothes.
Other odd jobs can make use of cardboard – cutting sections out to make labels, for example, or sign making at home events. There is also, of course, repurposing cardboard boxes for gift giving around birthdays or the holiday season.
Here's a handy tip: some of the smaller and stronger boxes can be used as makeshift shelving. Apply metal clips to bind the edges of a few sturdy boxes together (all of a uniform size), then turn the boxes on their side and use the openings as shelf space.
DIY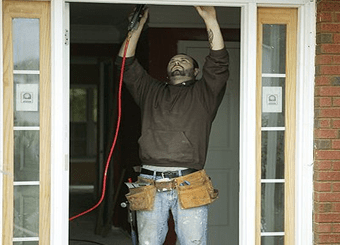 Although not the ideal house building material, its malleability and relative sturdiness means that cardboard can be used for the odd home repair that may crop up. For example, you can use old cardboard to patch up small holes in dry wall that appear over time and after wear and tear. Place one square of cardboard behind the wall and one in the hole, and then paste over. Cardboard is also sometimes used as a cheap insulation alternative in housing.
You can also use cardboard to patch up small roof holes until a more permanent and professional solution can be found. Protect the cardboard with plastic covering and place it under the shingles.
Again, storage can be an option here: easy access and cut price tool storage units can be easily fashioned out of cardboard.
Get creative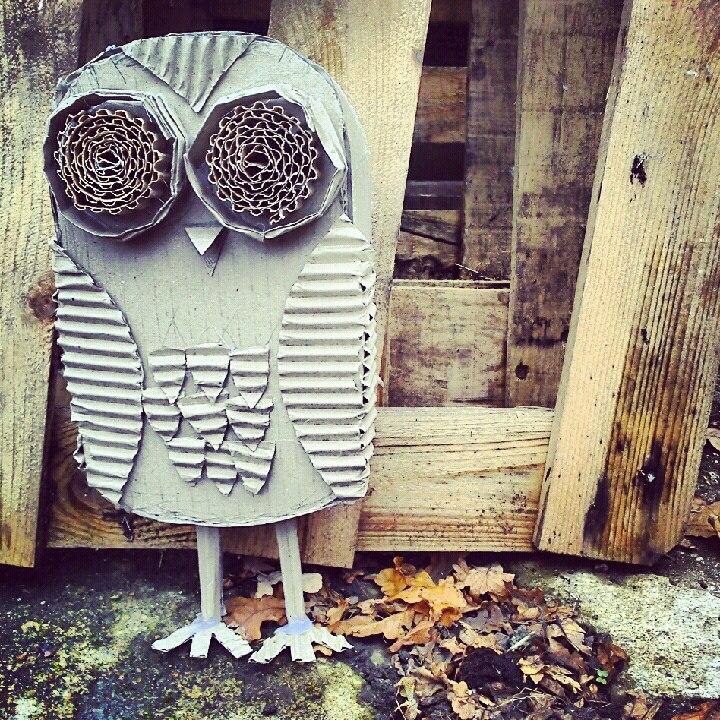 If you've exhausted all the useful options for cardboard, there's always the creative side! There are plenty of examples out there of cardboard art projects, from simple designs to the more professional statues and motifs put together by actual cardboard artists.
Creative cardboard reuse can take quite a few forms. A classic example would be to use the box a as toy – we all remember the joy of being given free reign of a cardboard box as a kid!
Others have taken cardboard reuse a little more seriously than just the odd application around the house. One company called Recompute, for example, have made a cardboard computer, with all the wiring held between layers of fibreboard. The trend of cardboard furniture has even begun to emerge, with anything from chairs to lamp shades being made.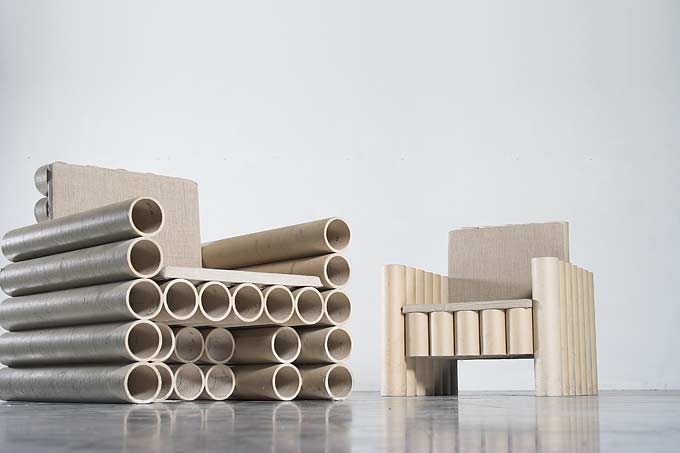 Zero Waste Home
To get some tips and some expert insight into reusing cardboard, we had the chance to catch up with Bea Johnson, author of Zero Waste Home: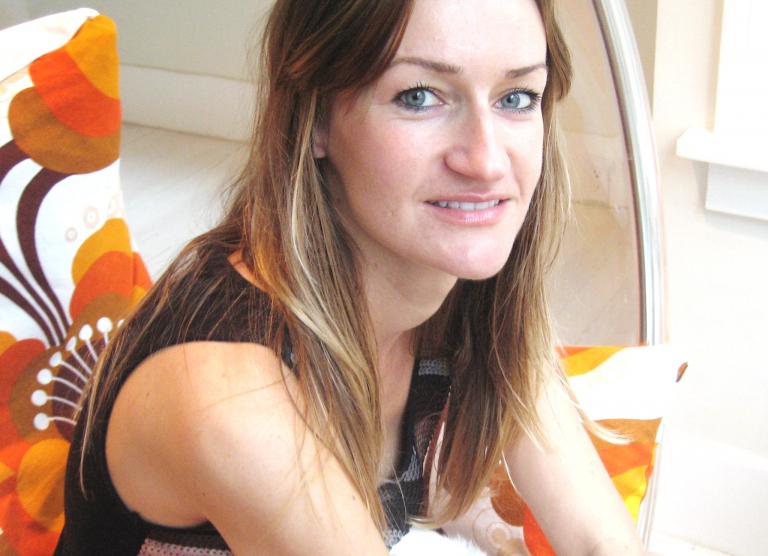 Q: How important do you feel reusing recyclable materials like cardboard is today?
A: For the sake of the environment, it is important to prioritize reusing before recycling. The recycling process takes energy and resources; that loss can be avoided with reusing. Thanks to its weight and recyclability, cardboard has replaced many of the plastic items that we used to buy. For example, our kids use cardboard school binders instead of the laminated kind.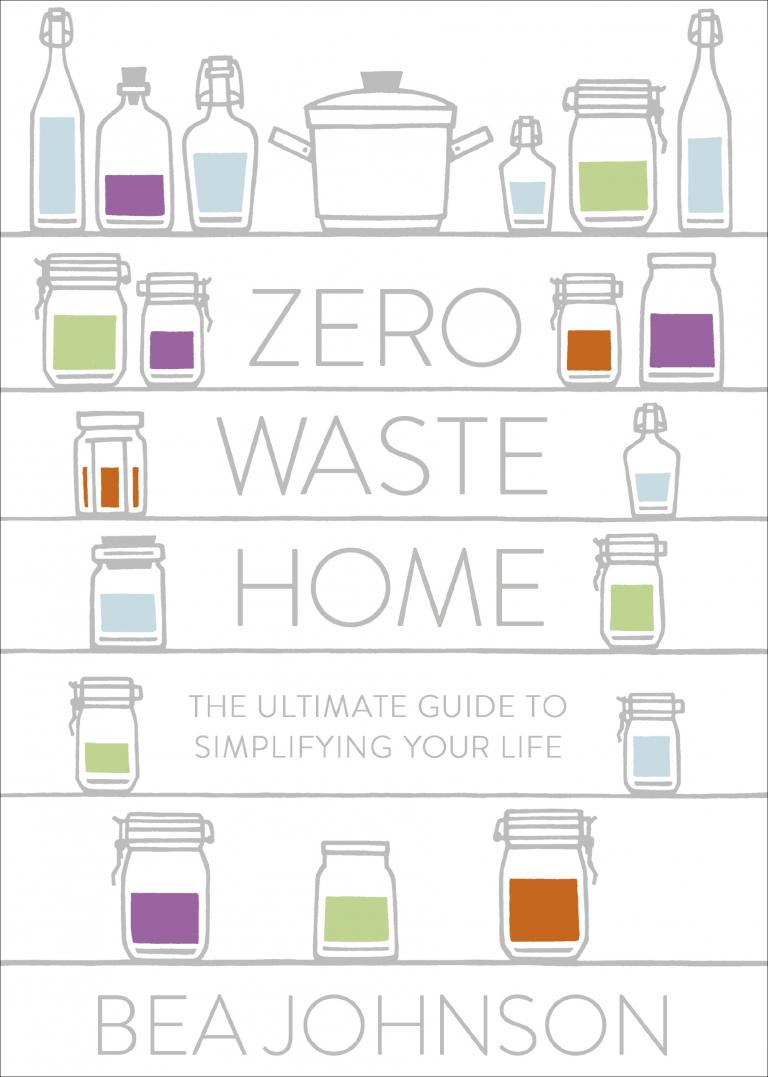 Q: Would you personally prefer to recycle cardboard in the conventional way (e.g. using local recycling facilities), or would you rather find a way to re-purpose the cardboard for something else around the house? 
A: To lead a Zero Waste lifestyle, my family applies 5R's in order (Refuse-Reduce-Reuse-Recycle-Rot). Reuse precedes Recycle, so we prefer to repurpose the cardboard that we cannot first Refuse or Reduce.
Q: Do you think people today make enough of an effort to reuse and recycle in general?
A: Your question is timely. I visited a waste transfer station last weekend and watched people unload cars and trucks full of (what they consider) "rubbish". The material that jumped out at me as being the most prevalent and yet, widely recyclable, is cardboard. Our society makes it too easy to underestimate the value of our planet's resources, but consumers need to, and can easily, rise above this needless waste.
Q: What would be your top tips for reusing cardboard? Are there any specific things cardboard can be used for in the home?
A: Since we exclusively buy food in bulk from the health food store and essentially buy household goods second-hand from the thrift store, the little cardboard that makes its way into our home is from our kids' school binders and toilet paper rolls (the only single-use item we purchase). If we don't have cardboard on hand and need some, we go dumpster diving!
Top tips wise, here are some great ways to reuse cardboard:
–Shipping something: When you receive a parcel, put the box aside to use for your own mailings. After all, your purchase likely paid for it, so why not reuse it instead of buying a new one at the post office?
–Padding: Speaking of mailing, cardboard can also be cut to the size of an object to protect it during shipping.
–Craft making: Why buy card stock when the very same material sits in your recycling bin? Our family no longer buys or stores art materials at home. When we need some for a school project, we reach into our recycling bin and use whatever bits of paper or cardboard we can find.
–Packing for a move: If you're planning an upcoming move, start collecting large boxes in a spare room now. If not, make the ones you still have from your last move available to others by posting them on a classified ad.
–Moving furniture: Rather than carrying heavy pieces of furniture, set them on cardboard and slide them around. This will save your hardwood floors, and more importantly your back!
–Donating your stuff: Our household has been refusing plastic and paper bags since 2008, so when time comes to donate the kids overgrown clothing, we keep an eye out for a cardboard box to pack and transport our donation to a local charity.
–Protecting your floor: Whether you need to protect your floor from a paint job, heavy traffic during a remodel, or your toddler's food throwing skills, cover the area with unfolded cardboard boxes. But remember: if food comes in contact with cardboard, it's best to compost it (vs. recycling it).
–Playing pretend: Give a child an empty cardboard box and you'll open a whole imaginary world for him/her. It can be more than a house or a rocket ship: my son's friend, Camilla, once went to a costume party dressed as a gift!
Sources: About.com; Castlereagh.gov.uk; MNN; DoItYourself.com; HowStuffWorks
Images: Wikipedia; Wikipedia; Wikipedia; Wikipedia; emzo-12.deviantart.com