This time last week we held our annual Supplier Day.  This day showcases the new packaging products, packing machines and techniques that our suppliers have to offer, combined with discussion, advice and information direct from the experts.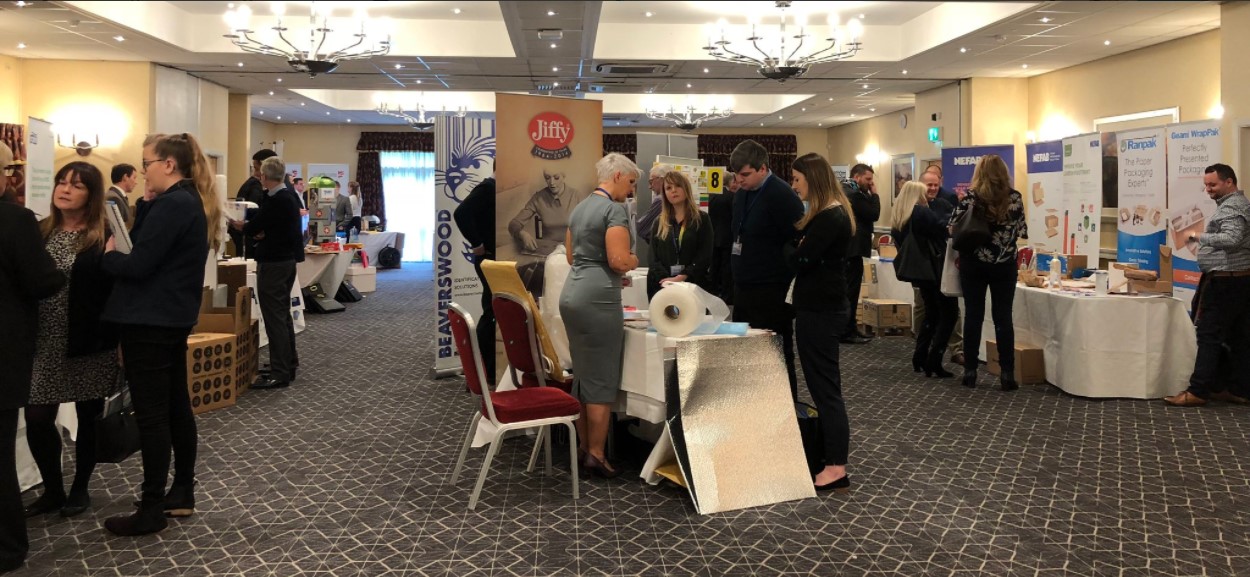 Every year the Rajapack Supplier Day gives our teams the chance to really understand our suppliers, their ethos and their products.  Working so closely enables us to have a relationship with them based on trust and shared values.  Throughout the day our teams learn directly from the experts, taking their knowledge on board so we can deliver the right products, advice and solutions to our customers.
Right from the start, the floor was humming with activity.  A atmosphere throughout the day gave everyone the opportunity to listen and learn from our specialist suppliers, an invaluable experience.
Seminars were held throughout the day, which allowed suppliers to demonstrate and explain their product and services in detail.  Some of the topics focused on included digital print and bespoke packaging, environmental responsibility and to improve customer service with increased client-supplier communication.  The aim of the supplier seminars is to help the Rajapack team be better prepared and equipped with knowledge to better answer customer queries.
A focus on Environmental Responsibility
This year, a common theme across all our suppliers was a focus on environmental responsibility and recycling, a topic that is very close to our hearts at Rajapack.  The success and popularity of David Attenborough's 'Blue Planet II' series on the BBC has had a huge impact on the UK population, encouraging us to think about the choices we can make when buying and recycling plastics.
For many suppliers, corrugated cardboard is a key solution in the fight against plastics and the move away from materials which can't easily be recycled.  Cardboard and cardboard boxes can easily be recycled, while offering many benefits as a packaging material; high strength, crushing resistance, and light weight are just a few. At Rajapack we agree completely, and together with our suppliers we can all be part of the solution to increase recycling and reduce the waste that washes up on our shores.
What can you expect from Rajapack suppliers in 2018?
All our suppliers contributed on the day in what was a valuable and positive learning experience for everyone.  As one of the few distributors of Ranpak products in the UK, we were proud to host them again on the day.  They showcased a new product, which they will be launching this year and we will be offering through the Rajapack website and catalogue.
The Geami WrapPak Exbox Mini is a wrapping and packaging machine for small operations and retail outlets.  Made from a disposable carton expander box, it's small and lightweight, ideal for operations with limited space.  It produces Geami's strong 3D honeycomb die cut paper, a very strong, robust and eco-friendly wrapping which offers great protection for items and also looks attractive.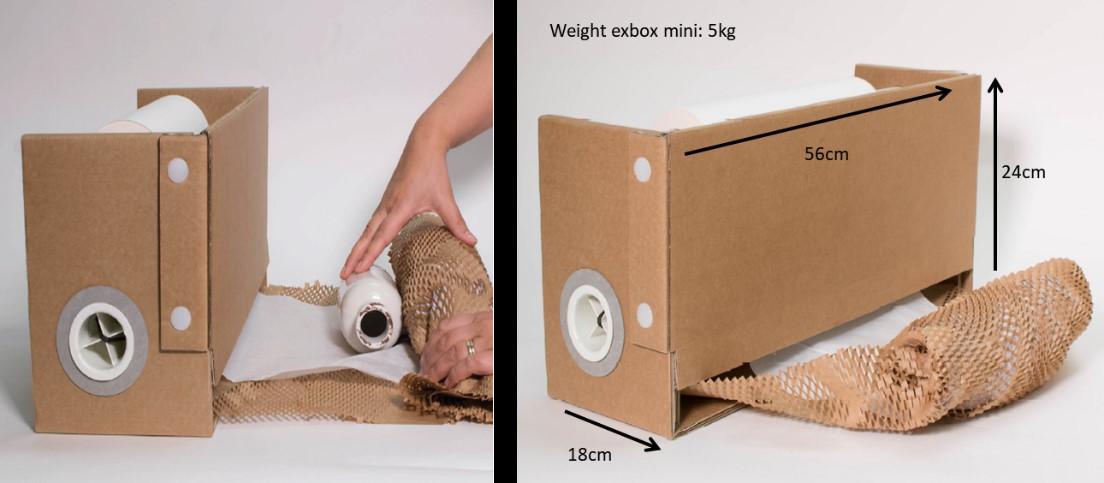 Another innovative packaging machine that was showcased this year was the AirWave.  This small and compact machine produces void fill pillows and quilts.  Its ergonomic design combined with powerful performance offers a strong solution for protective packaging, and it's another cutting edge packaging product that we'll be stocking this year as part of our RAJASYSTEM range.

The Supplier Excellence Awards
In the evening, we held our Supplier Excellence Awards, which gave us an opportunity to recognise and award our suppliers for their support across the year.

Congratulations to all our winners on the day
Our Supplier Coach of the Year was awarded to Ranpak. Throughout 2017 they've provided excellence in field training, product instructions and we've had exceptional feedback from the head office training they've hosted for us.
The Proactive Supplier of the Year Award went to Jiffy, for proactively providing high quality and regular opportunities to improve RAJAPACK's product offering, quality and service throughout the year.
Winners of our Service Excellence Award this year were Limpet, for their first-rate delivery performance and outstandingly low number of product quality issues.
Our Extra Mile Award recognises an individual who has gone over and beyond in their support to Rajapack in 2017, and this year that award went to Mahmood Fakhar at Diamond Box for all of his support and dedication.
Finally, our Supplier of the Year award for 2018, which is based on sales performance, training & coaching, proactivity, and innovation went to Reedbut Packaging, manufacturer of corrugated cardboard for all their hard work and support throughout the year.
Overall the day was a resounding success, now into its third year it's an event that will continue to feature in the Rajapack calendar.  Over the past week we've received feedback from all the suppliers about the day, which has been extremely positive, with comments including "one of the best events that we have been involved in", "a well planned, professional event" and "a huge thank you to all of the team at RAJA for making us feel so welcome and valued."
Finally, Chris Liddell, Head of Product Marketing at Rajapack had this to say about Supplier Day 2018:
"The annual RAJAPACK supplier day and awards event is now a fixture in the calendar for many of the industry's leading manufacturers, providing a fantastic opportunity to reflect and celebrate with our key partners on our joint successes from 2017 and to plan for how we will deliver excellent service and quality for our customers together in 2018.
In my view, this year's event was a fantastic success, the passion and energy displayed from RAJAPACK employees and our supplier partners alike throughout the day was inspiring, with numerous innovative products and services on display, what a way to start a new year."