This year, RAJA celebrated pride at the tail end of June and once again we put our best foot forward! We had a month of build up where we have informational e-mails and posters about Pride. While the business as a whole was keen to support, education was the biggest thing we needed to push. And then, as the month concluded, our 2nd Annual Pride Day kicked off in full swing!
Dressed up!
The same as last year, we asked our staff to dress up in colours supportive of Pride! And, just like last year, we had a giant swell of support and a rainbow cavalcade of costumes on show.  We took a photo at midday and tried to get as many people's costumes on show as possible. You can see how we all looked below!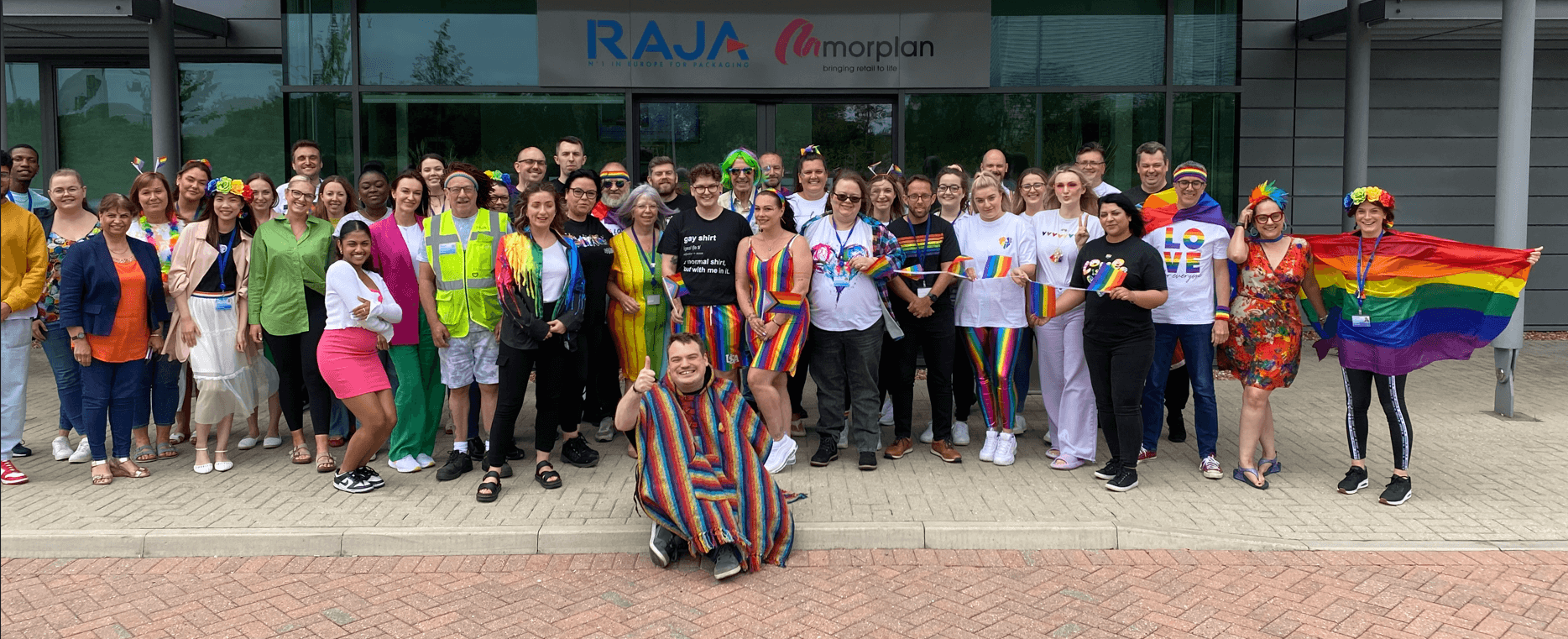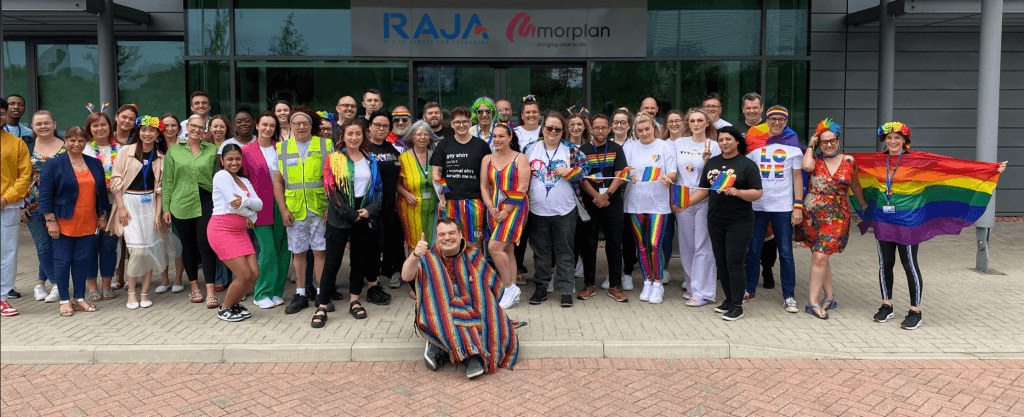 But as with last year, we couldn't just leave it at that. Being deeply competitive, we did also need to decide on who had the best costumes for the day. This year, our winners from both the warehouse and office could conveniently share a trophy. Big congratulations to Charlie and Rachel! Fully committed rainbows and a tongue in cheek t-shirt netted the couple the Pride of Pride trophy.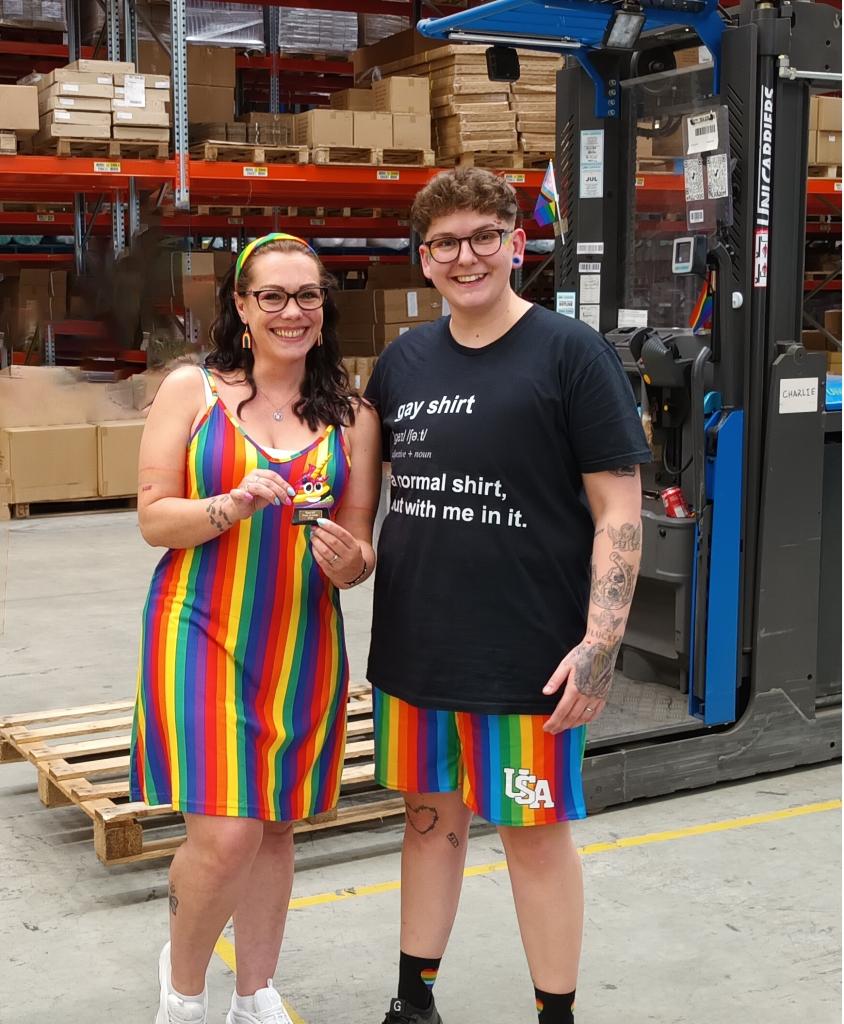 Unicorn Lunch!
After COVID, it took some time for us all to get used to sharing space again. As part of our Pride celebration, we arranged the first Unicorn Lunch of the new building! A Unicorn Lunch consisted of a potluck with the theme being to support Pride in particular. Once again, the team made an impressive showing with a feast prepared and shared all throughout Lunch.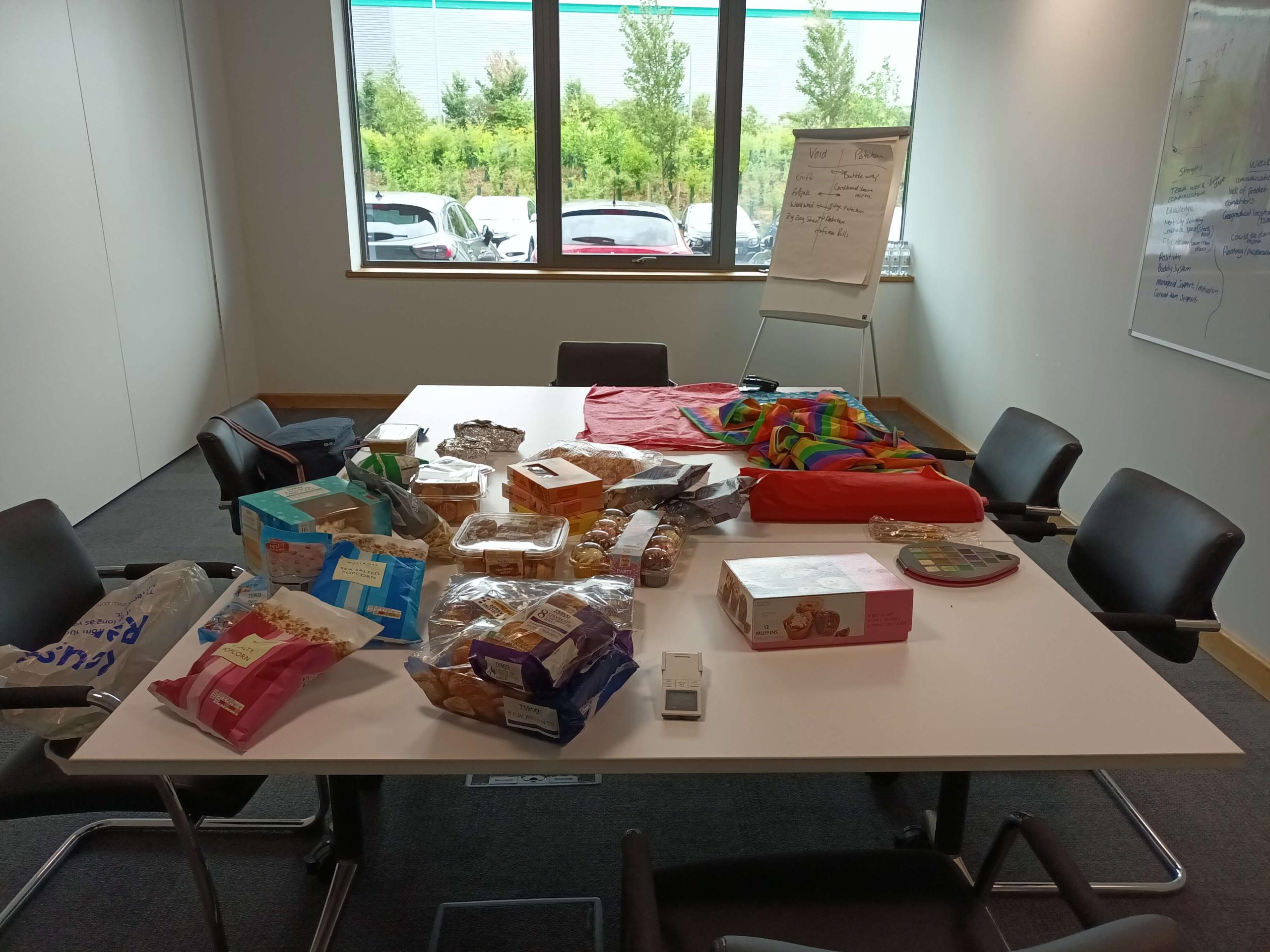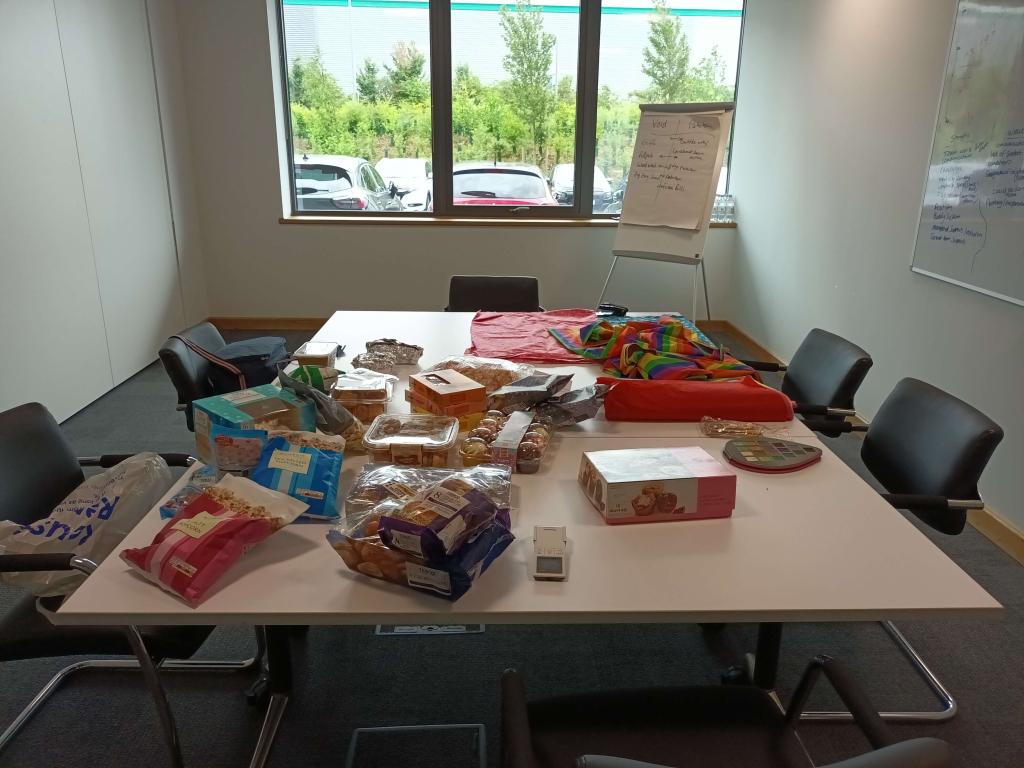 We didn't have a great deal left over by the end and many full tums.
Knowledge Quiz!
The last event we had for the day was one that came right near the end. A quiz about all the knowledge pieces we sent out through the month. The questions were tricky and needed our team to have paid close attention to the mail outs but all the replies we got had gotten a lot of them right. Knowing the lessons and knowledge of the business had improved was the biggest gain for us this year, but as with the costumes, we needed to declare a winner. And as far as the quiz went, the winner was our intrepid IT Director, Steve!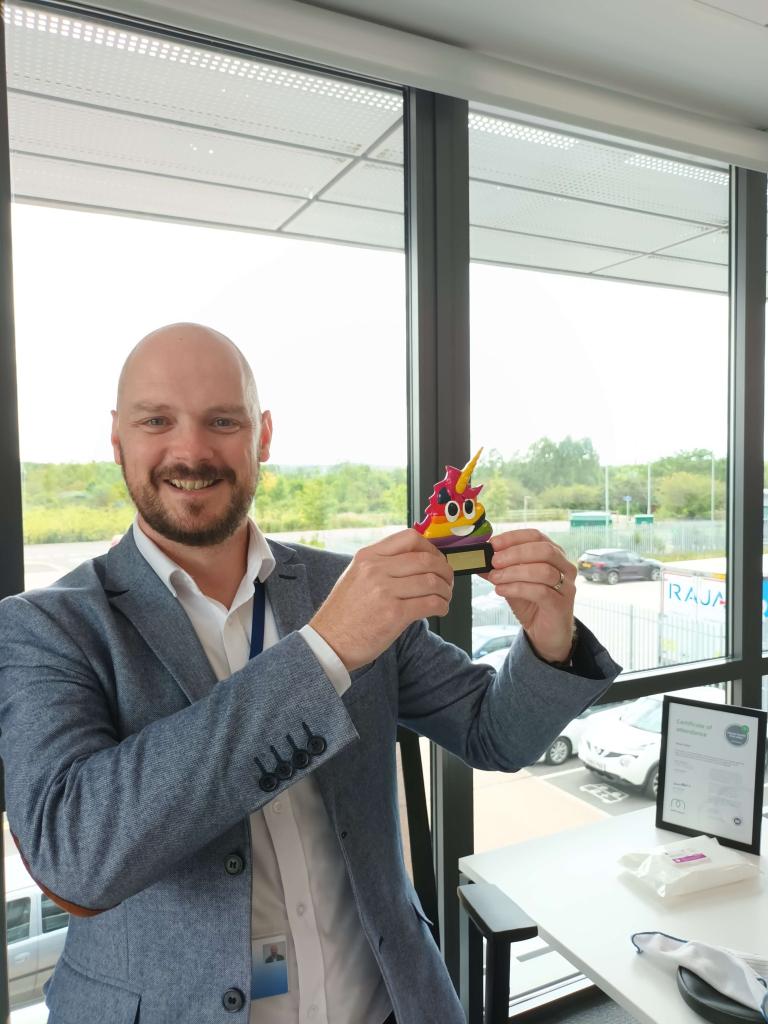 ---
Of course, no charity event is complete without an effort to raise some funds too. We're still accepting donations on behalf of Q:Alliance here, if you feel inspired to donate please feel free!
That's all for this year, roll on Pride 2024!