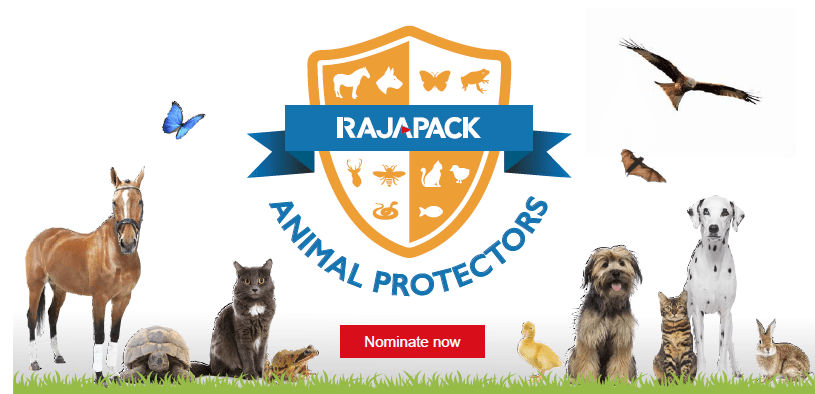 Since launching the Rajapack Animal Protector Awards in December we've already had an incredible response. We love hearing about people who are as dedicated to protecting animals as we are to protecting parcels so we couldn't help but have a sneaky read of some of the entries.
We've heard about an elderly lady who nurses homeless cats back to health, sanctuaries who take in injured horses, individuals who volunteer their time to dogs' homes and even an elephant charity in Africa!
Remind you of anyone?
If these stories remind you of someone, why notnominate them for an Animal Protector Award? You've still time to enter, and they could win an exciting Reward Box. Ten winners will receive special boxes filled with £100 worth of products that will help your nominee continue their incredible work.
You can nominate any non-profit organisation you like, whether that's an individual, charity or sanctuary. Unfortunately we can't accept entries for profit making organisations like a vet or pet groomer.
It only takes a couple of minutes to tell us about your Animal Protector and it's your chance to give them the recognition they deserve.