It can be tricky to predict which products will be profitable in years to come, but there is one thing that can give us a clue: the answer lies in the past. With vintage clothes, vinyl, old video games and the like resurfacing as collectible rarities today, it's plain to see that what goes down in popularity tends to go up in value… But can we predict what will come next?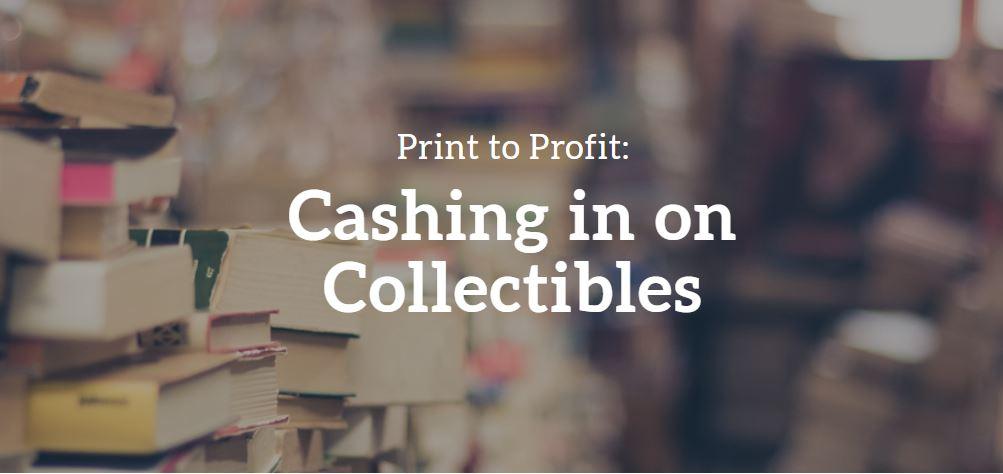 With the ongoing transition towards a digital world, we wanted to know how profitable our printed items could be in the future. We spoke to BBC One's Antiques Roadshow's expert Wayne Colquhoun about cashing in on the collectibles that can be found in our houses today, and what they could be worth tomorrow (or in 50 years' time, to be precise). Will the books that line our shelves become our biggest asset, or could the film posters that covered our walls as teens be the taker of the crown?
Wayne's print predictions:
Top 10 most profitable items in 50 years' time
The Lord of the Rings Trilogy books: Complete trilogy collection, first edition, first printing, original dust jacket, signed by J.R.R. Tolkien
Harry Potter books Complete box set collection, first printing, signed by J.K. Rowling
Bank of England Polymer notes, first printing
Becoming by Michelle Obama First edition, first printing, signed by Michelle Obama
The Beatles Magical Mystery Tour book Signed by Paul McCartney
Coachella 2018 memorabilia Official merchandise
New Avengers comic books #11, featuring the first appearance of Ronin
A Game of Thrones First edition, first printing, signed by George R.R. Martin
Peter Parker: The Spectacular Spiderman comic books Signed by Stan Lee
Paper Magazine – Winter 2014 Kim Kardashian West's 'Break the Internet' cover
According to Wayne, cashing in on collectibles is only set to soar in popularity, and particularly when it comes to print in the digital age: "It will continue to rise – you can feel it, you can see it and you can count it."
As for the fact that 50% of the list is notably books? This should be no surprise: "I think books will be with us forever and remain a sturdy and strong investment. In the case of the best of the best and the rarest of the rare, they will be the best way to see your money grow in the most pleasurable of ways."
The above list is only a chunk of what you could be cashing in on, but why is it these items in particular? And what could they be worth?
Read our full guide to profiting from your print and cashing in on collectibles, where Wayne offers up his full predictions, including what items could be worth, and why we can expect them to appreciate in value.
And if you own none of the items from the above list? Wayne goes on to offer a full breakdown of what else is worth blowing the dust off, protecting with paper packaging, and saving for that special moment – as well as giving you his insights on becoming the best collector for cash that there is.