In the dynamic realm of online retail, every second counts. Picture this: a seamlessly organized workstation – your secret weapon for accelerating operations and turbocharging productivity. At RAJA, we're on a mission to equip your e-commerce venture with the ultimate arsenal of tools that spell the difference between ordinary and extraordinary packaging efficiency. And while we sell packing benches and workstation specific products for warehouses, it doesn't stop there. We have everything needed for a smaller gift focused business to shine too.
Unleash your Potential with Our Essentials!
Ribbon Holder
Packaging isn't just for transport; it's your brand's face, leaving an indelible mark on your patrons. Imagine opening a package to find that the box inside has been adorned with charming ribbons, instantly making your product a gift to remember. The problem? Taming those unruly ribbons. Say hello to the ribbon holder– a simple but thoroughly effective tool to dispense and manage ribbons of any length. While simple in construction, it makes it far easier with limited space to control ribbon and guarantee that it's always at the perfect length.
Tape Dispenser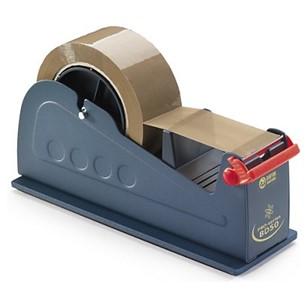 Taping parcels might sound elementary but without the right gear, it can be quite time-consuming. Enter the tape dispenser – most households will have one of these for simple cello tape but having one for packaging tape provides a substantial boost in performance. Achieve that Goldilocks tension without the need for scissors for a secure, uniform seal on every box. Trust in reliable sealing, assuring your wares reach buyers in flawless condition.
Label Dispenser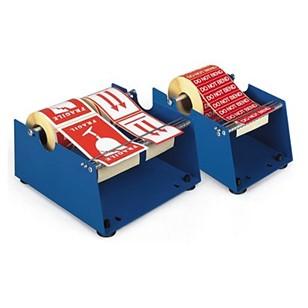 Precision at Your Fingertips! Spot-on labelling is a linchpin for seamless order processing and dependable delivery. The horror of mismatched labels and sticker frenzy? Eradicate it with the swift grace of a label dispenser. Precision application, rapid access – it makes managing your space a breeze. Bid adieu to errors and shipping slip-ups, and say hello to impeccable service.
---
But wait, there's more! Merge these powerhouses into your workstation to set off a packaging revolution:
Amplify your aesthetics and infuse packages with irresistible charm, captivating your audience at first glance.
Improve your Productivity by freeing your team from material-hunting shackles, empowering them for tasks that demand innovation and precision.
Cut down on errors and make sure your gift products are perfect every time, nurturing customer delight and safeguarding your resources.
And for the connoisseurs of the perfectly set workstation, our offerings extend beyond the small eCommerce business field. Explore our diverse packaging solutions and get in touch with your team of customer service experts. Ready to catapult your packaging prowess? Reach out to RAJA UK today. With our help your business will soon outshine your rivals with peerless presentation.