Shrink wrap is one of the quickest and easiest ways to package and protect goods. What shrink wrap is used for typically is wrapping especially awkwardly shaped items – from individual packages to boxes on a pallet. It can even be used to wrap up helicopters. It is weather proof and dust proof, while the transparent option easily allows the goods underneath to be identified.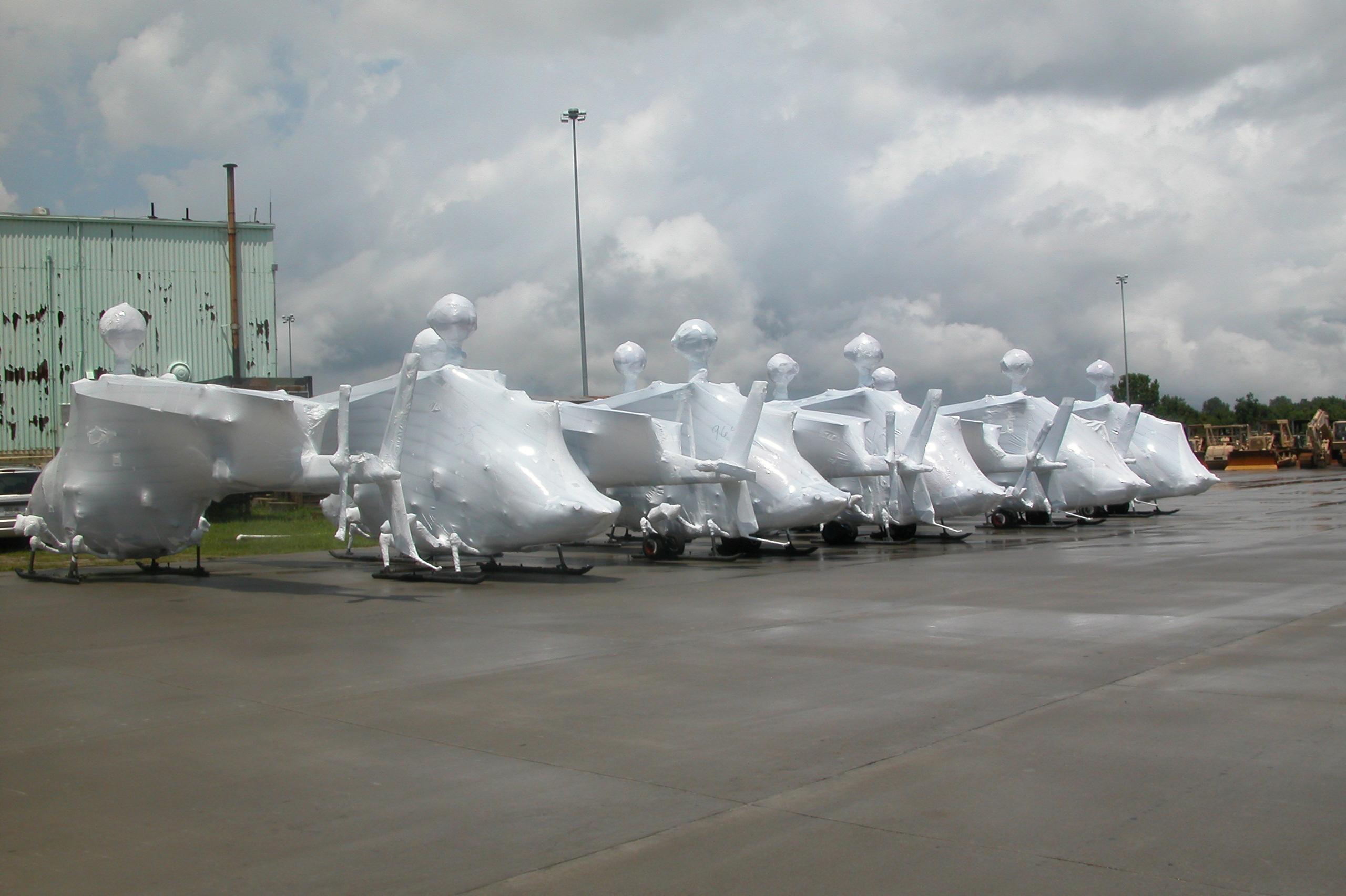 Shrink wrap is so versatile it is even used to wrap up US Navy helicopters for transport (Image: Wikipedia)
But what is shrink wrap made of, how does shrink wrap work and is shrink wrap recyclable? Here we answer these questions and find out how to use it on a practical level in the warehouse, using the right shrink wrap and shrink wrapping equipment to get the job done.
How does shrink wrap work?
Shrink wrap and what shrink wrap is used for covers everything from simple packaging, to holding items together, to protecting them.

How shrink wrap works is something that requires a look at the very molecules that the shrink wrap is made from. To make the plastic film that is used to shrink and wrap items, plastic polymer molecules  – long chains of carbon and hydrogen atoms, essentially  – that usually all tangle round each other are heated and stretched so that they all form into straight rows. Once cooled they maintain this aligned structure.
Heating the film again, once wrapped around the goods being packaged, the molecules move about (thanks to all that lovely heat energy being pumped in) and they get all tangled again: making the film as much as 50% smaller.
The shrinking can take place in one direction (uni or monodirectional) or in both length and width (bidirectional) and requires the film to be applied over the goods using a special frame – called a tenter frame – and applying heat correctly. To do it correctly requires the right shrink wrap equipment.
What is shrink wrap?
Shrink wrap is a plastic film that can be stretched over awkwardly shaped items and heated to shrink to tightly fit its contours and crevices as if stuck to it – all without any kind of adhesive.

This protective packaging comes in sheets and on rolls
So, when was shrink wrap invented? The process of heating and stretching polythene sheets and cooling them and then reversing the process was first trialled in the US as a potential packaging process in the 1960s. It was then refined and had its first commercial use in 1981 in the US.
As to who invented shrink wrap, its provenance is murky. It is claimed that the process was actually invented in the 1960's at WR Grace and company, by Robert D. Lowry, John Dreyfuss and John W. Harrison of Winchester Massachusetts in the US. The process was then refined and rolled out for industrial use by Global Wrap LLC in the US in 1981.
What is shrink wrap made of?

Shrink wrap is made of plastic. What type of plastic is shrink wrap made from depends on how it is to be used, but typically it is made from plastic polymer – usually low density polythene or, sometimes, PVC. It can also be made from biaxially orientated polypropylene, a more complex version of polythene. What they all have in common is that they are made of long chain molecules that, in their natural state, tangle round each other like spaghetti.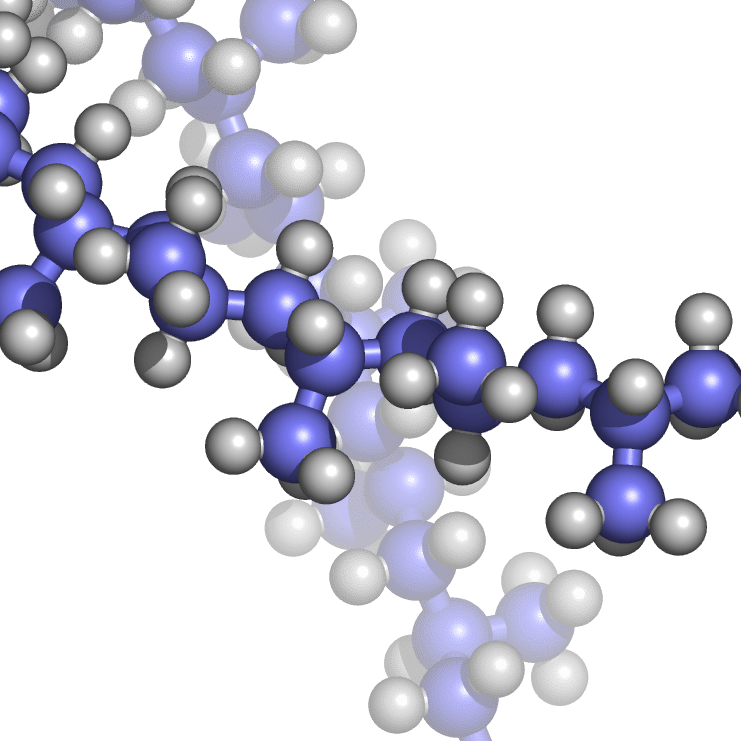 How to use shrink wrap
Shrink wrap can be used to cover all sorts of things. To use shrink wrap, you need the right plastic shrink wrap film and the right equipment: usually at the very least a heat gun. You may also need a frame to hold the film.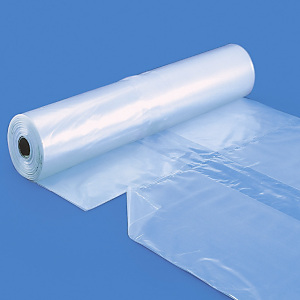 When shrink wrapping pallets of goods, individual shrink wrap pallet covers are available if you want to cover standard sized pallets of goods – available as sheets and on rolls. For more awkward shapes, this protective packaging comes in rolls and sheets, which can then be wrapped or put over the goods and then heated, often with a hand-held heat gun.
How to heat shrink wrap
So, how does heat shrink wrap work? As we have seen, heating pre-stretched polymer sheets allows the ordered molecules to move about and re-order themselves as a tangle of molecules, occupying a much smaller volume and causing the sheet to shrink.
In practice, this means that putting, say, a shrink wrap pallet cover over a pallet, and heating it the cover will start to contract and pull tight over the goods.
How to use heat shrink wrap involves the following steps:
place goods on the pallet and loosely cover with a shrink wrap pallet cover
make sure it covers everything
gently heat with a heat gun evenly, moving round and round the pallet to ensure even shrinkage
when tight, stop and allow to cool.
How to use a heat gun for shrink wrap is perhaps the hardest part of the process. It needs a specialist gun, which burns propane or butane to create a hot flame.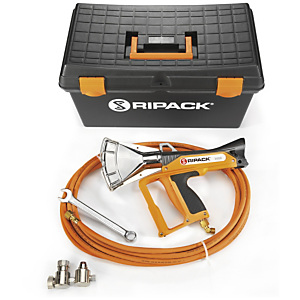 However, it is crucial that the flame doesn't contact the film nor the goods being wrapped. For this reason, the flame heats a plate at the business end of the heat gun which radiates heat onto the plastic.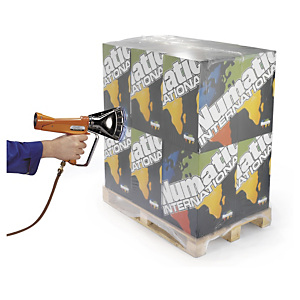 How to recycle shrink wrap
With more attention than ever on the impact of plastic on the environment, many ask can shrink wrap be recycled? So is shrink wrap recyclable: in short it is. Being made of low density polyethylene – or polythene – means that the answer to is plastic shrink wrap recyclable is yes. Polythene is widely recycled and can be put into the recycling waste and reused.
To recycle it, simply keep it once you have removed it and either put it in the standard recycling or, if you find you have a lot of it, there are companies that will come and collect it and take it away to recycle. They will shred it and melt it down to make polythene beads which may very well end up being used to make new shrink wrap.
Want to know more about shrink wrap and shrink wrapping equipment?
For all your packaging advice, our Packaging Experts are here to help you find the right solutions. Simply call us on 0800 542 44 28 or visit www.rajapack.co.uk.