To make your business covid secure a host of safety measures need to be in place to protect staff, customers and anyone else coming into contact with your business.
As restrictions are being lifted to allow most shops to re-open, many other businesses are looking at getting back to work – but only if they can be COVID-secure.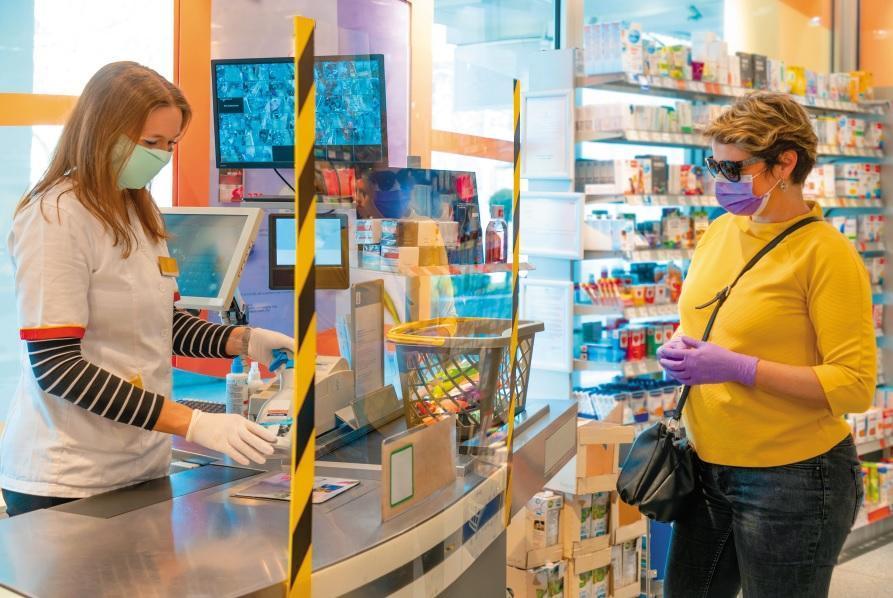 COVID-secure through best practice
Covid secure best practices – the first step. What measures do you need to take, and what safety equipment, systems and procedures do you need to put in place – and how do you make them run effectively?
So, before looking at what equipment you may need, all businesses need to implement the following best practice steps as outlined by the World Health Organisation (WHO) and in the UK, you'll need to follow GOV guidelines on working-safely-during-coronavirus-covid-19. If your business can carry out these policies, you can then start the preparations to reopen for business.
Making your business covid secure
1. Signs of the times Cleary communicate to employees, customers and those entering buildings to comply with workplace regulations and adhere to policy.
2. Social distancing tools If your business layout allows people to stay at least one metre apart, make sure that you have the signage to clearly show people where they can and can't be. Putting these things in place is essential for running a safe business.
3. Facemasks and PPE For many customer facing businesses such as in retail and health industry, an on-going supply of facemasks, shields and gloves will be essential.
4. How to keep your workplace clean All surfaces and equipment need to be cleaned regularly, as well as having a deep-clean strategy in place, waste disposal is also critical.
5. And wash your hands Keeping hands clean is the single most effective tool in fighting Coronavirus transmission, so make sure soap, water and paper towels and hand sanitisers are available as widely as possible, not just in bathrooms.

Signs of the times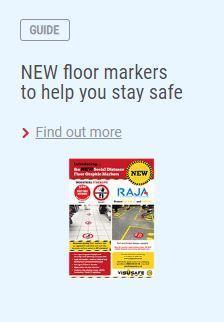 While washing hands, regular sanitising and the use of PPE are all at the forefront of being COVID secure, overtly reminding people to do all these things is also vital.
Signage that encourages handwashing, sanitising and social distancing – as well as marking out clearly where all these things can be done most effectively is a key part of any COVID secure strategy in any business.
If your business layout allows, first plan where you can place social distancing and covid secure signage. You have to move and reposition furniture. Temporarily place the signs in position, and walk around to see If they are noticeably in view, they control traffic flow and allow social distancing. Then you can make these covid secure supplies more permanent by sticking, applying or tying.
The obvious place to start is to implement simple warnings and reminders for people to keep their distance. There are a range of measures, from floor stickers telling people to stop and stay back, warning tape to keep people alert to keeping a distance, cardboard social distancing workspace dividers – that warn and inform – through to social distancing reminder covers to place over bollards and posts. There are even distance warning seat covers for office chairs to get the message across.
Signs encouraging staff and customers to wash and sanitise hands are vital and need to be liberally displayed all around workplaces, much as in the 'old days' pre-coronavirus, you would only mark-up fire exits and first aid kits. WHO has highlighted its importance with a whole host of technical info about it.
Social distancing tools
While washing hands and cleaning down workplaces and spaces is the frontline of the battle against the spread of coronavirus, keeping people apart – is the second most effective way to lower that R rate or infection.
To do this, there are many pieces of existing and new equipment in play that can help you, your staff and your customers keep apart by the required distance.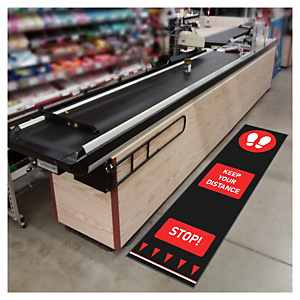 Stickers on the floor that also clearly demonstrate the safe distance needed, make it easier to help people keep apart in doors. Mats that are clearly marked are one way to do it, while warning stickers and markers that specify where exactly people need to stand relative to one another make it easier still – and that all comes in a handy kit. Or you could use, covid security tape – that can be applied to the floor or even tied up at both ends to furniture – acting as a barrier.
Separating staff and customers can also be done with barriers. Crowd control barriers are being repurposed to help keep people and workplace areas apart during the coronavirus pandemic with great effect.
Steel crowd control barriers can be used to create instant segregation and are modular enough to be moved around as needed. High density polyethylene (HDPE) barriers offer a light-weight alternative too.
For situations where you need moveable barriers or where you want to expand or contract what is being shielded, expandable trellis barriers offer a great alternative. Ideal for entrances and exits, these barriers can be deployed or removed instantly, as access needs to change.
Another novel idea that is now coming into its own is the pop-up cardboard desk: essential for creating new socially distanced workspaces from areas not usually used for desks. If you want to thin-out the number of people in your offices, you may have to repurpose some other spaces and these desks are ideal.
For workers there are high-vis social distancing vests, ideal for those that have to interact with customers or who are out and about moving around places where there are other workers or people.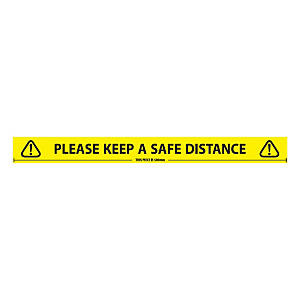 Facemasks and PPE
Wearing face masks and coverings is becoming the norm in many countries – with scientists suggesting that wearing masks and other personal protective equipment (PPE) could well be as effective or more effective than handwashing.
So what kit is available for your staff?

The basics of PPE that everyone should be using whenever they go anywhere outside of their own 'bubbles' are face mask and gloves.
Disposable surgical facemasks are made up of 3 layers; blue 30g non-woven, white 25g melt blown fabric and white 25g non-woven fabric. These are suitable for preventing large particles reaching the wearer and will help deflect nasal and oral aerosols being emitted too. Some can even be reused if heated in the tumble dryer for 10+ minutes or blasted repeatedly with steam from a steam iron.
For even greater antibacterial and particulate protection FFP2 face masks add more protection thanks to their high (N95) filtration rate – making them suitable for various industries, such as health, food, construction and agriculture.
Face shields are even more effective. Made from 440 micron clear gloss PVC, these masks protect the air around the nose and mouth and are ideal for full-on customer facing tasks and for the handling of foods, pharma and more.
As well as masks, gloves are also a vital physical barrier that staff can wear for added protection.
White and blue vinyl and latex and vinyl gloves offer essential hand protection and are available powdered (for easy access) or non-powdered. Remember, some people are allergic to Latex – a kind of rubber – so vinyl can be used with these people so they too can be protected.
Nothing exemplifies the strange times in which we now live more than sneeze guards. Wraparound screens that you can place between staff and customers, these clear acrylic screens can be fixed in place or come has handy portable models that allow for much more flexible use.
How to keep your workplace clean

To help keep your workplace clean from the spread of covid-19. According to WHO, contamination on surfaces touched by employees and customers is one of the main ways that coronavirus is transmitted, so frequent cleaning is essential.
One way to do this is to do regular and thorough cleaning of surfaces and in all the nooks and crannies on machinery, desks, telephones, computers and everything in all communal areas. Also by leaving cleaning supplies out or making them accessible – ready for people to use.
While deep cleaning is essential, so too are quick wipe-downs of equipment and shared surfaces using heavy duty, single-use disinfectant wipes. Wipes have to be effective at killing germs – bacteria and viruses – so must conform to EN1276 bactericidal, EN1650 fungicidal and EN14476 virucidal standards. These Sanisafe ones are great to have to hand to wipe down surfaces, equipment and even hands.
Industrial wipes are essential for on-going cleaning of surfaces around your workplace, especially when you need to instantly clean and there is no water available.
Tork Hand Cleaning Wet Wipes are ideal as they come in a handy grab-bucket and can be used to wipe things down straight away between deep cleans. Fragrance and residue-free, these silicone free cloths ensure rapid cleaning.
While wipes may be great for on-going cleaning, all surface and equipment will need a regular, deeper clean with detergent. To effectively do this, you need to be able to wipe and scrub, but with disposable towels.
Towels such as these simple, centre-feed economy rolls, are embossed so are ultra-absorbent and can be readily pulled out and torn off. This makes them ideal for cleaning up accidental spillages, but as part of your COVID security strategy they are ideal for wiping down. For even more absorbency and strength there are two-ply rolls, ideal for soaking up spillages or drying hands.
If you want a greener alternative, then recycled cotton cellulose rolls are also available, ideal for garages and workshops. These are just as strong and absorbent, but are made from recycled cotton, rather than paper, so you can be COVID secure while protecting the environment.
Collecting up and safely disposing of cleaning waste is always an important task, but even more vital currently. To do this as effectively as possibly, special tools are available, such as cleaning carousel and mopping pail trolleys.
These allow you to bring the bin to the mess as they are on wheels, compact waste and mop the area with the included Bactiguard twist mop.
For larger premises and bigger cleaning jobs, cleaning trucks with space to compact rubbish, as well as storage for cleaning products also offer a flexible way to have cleaning equipment readily to hand.
And don't forget you need to also dispose safely of all the used paper and wipes when you are done, so you will need some heavy duty plastic refuse sacks too.
And wash your hands
Handwashing is perhaps the single most effective way to combat the spread of coronavirus – in fact, any communicable disease – and there are a vast array of products available to allow you to make this happen in your workplace.
We have all seen the videos of how to effectively wash hands – while singing 'Happy Birthday' twice – but to make this worthwhile means using good quality soap, clean water and having disposable, absorbent paper towels to hand.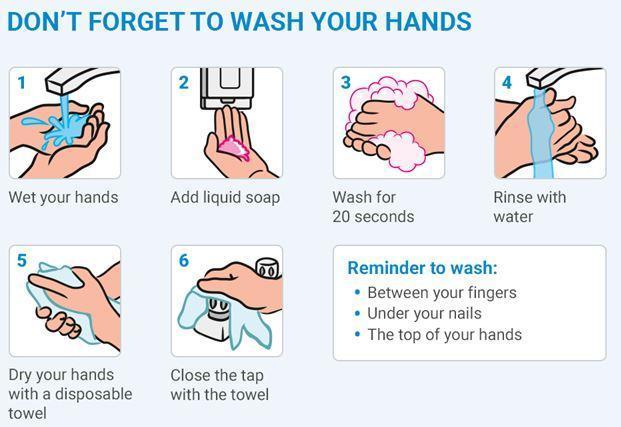 The key is to offer touch-free dispensing of gel or foam soaps, that are antibacterial and, ideally since handwashing is going to be very frequent, so is moisturising.
Soap and soap dispensers need to be installed in as many places as practicable – in toilets and at wash stations. Allowing staff and employees to wash their hands after frequent contact; touching items or being in close contact with items from outside the workplace, such as packages or goods.
Touch-free dispensing of anti-bacterial soap – either foam or gel – is the perfect way to ensure clean hands during the regular handwashing that is needed.
While soap and water – and paper towels – used regularly are a key weapon in the battle against coronavirus, it isn't always possible to stop what you are doing and go wash your hands. That is why it is also very important to regularly use hand sanitiser and disinfectant wipes whenever someone has touched something.
Effective against most organisms, these gels are the first line of defence for you, your staff and customers. Developed for the food industry, where hygiene has always been a by-word, these are taint-free and quickly absorbed. Like the gel soaps, they also have built in conditioner to prevent skin drying.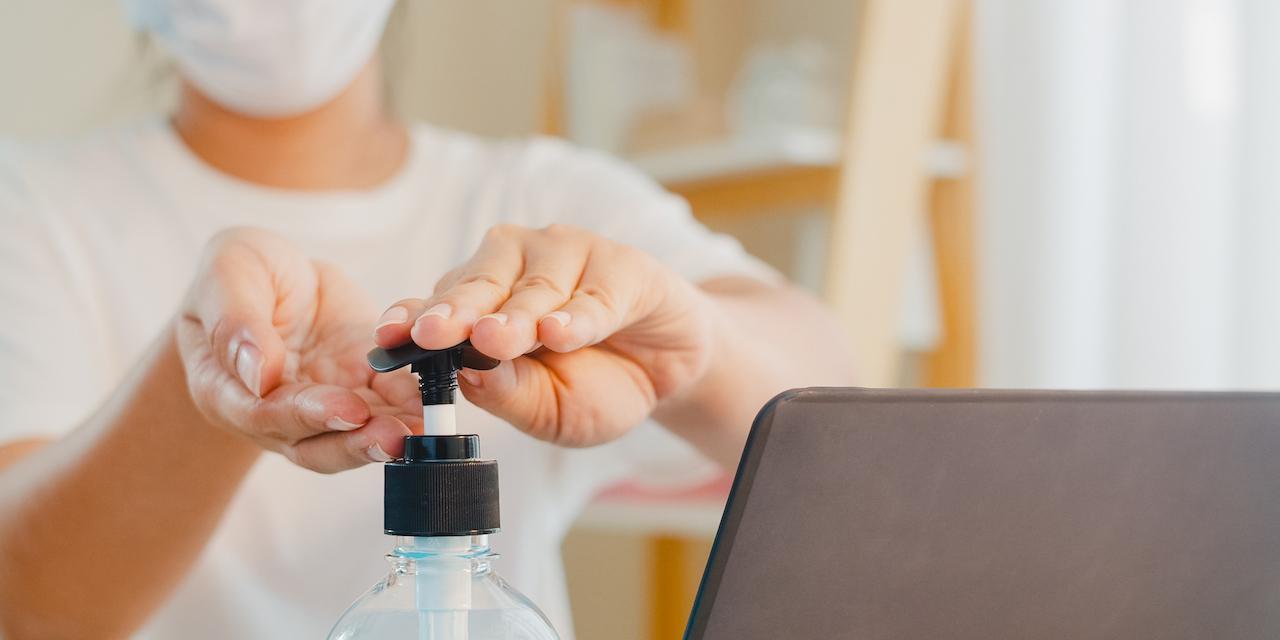 Effective against a wide range of common organisms this Hand Sanitiser Gel is also suitable for use in medical and care service applications. Approved to BS EN1500 and BS EN 2176.
Many industries outside of food and pharma will be new to using sanitisers at work, so getting the message across is vital. A free standing, easy-to-see hand sanitiser station from which to dispense it make the job of getting people to use it easier still – and something that can be readily retro-fitted to any workplace entrance.
Don't forget to dry!
Drying of hands is the oft-overlooked part of the process; while washing neutralises viruses and bacteria, drying on paper towels removes them from the hands. Never have paper towels been more vital to business operations.
Paper towels and paper towel dispensers come in a variety of forms. From simple rolls of paper towels, to centre-feed dispensed towels that come from the centre of a roll, through to pull-feed towels. Each has its merits based on where and how they are to be used, but many towel dispensers all allow for touch-free use (the user only touching the towel they are going to use) thus helping prevent cross-contamination. Also keep dirt, dust and germs off the towels while not in use, adding to their hygiene credentials.
Want to know more about our wide range of PPE, social distancing and cleaning supplies?
For additional advice on the best PPE, social distancing and cleaning offerings available to suit your business at this extraordinary time, our Experts are here to help you find the right solutions. Simply call us on 0800 542 44 28 or visit www.rajapack.co.uk.