Pallets form a central part of the movement and storage of goods all over the world, but how do you properly dispose of pallets when they have done their job?
With many different types of pallets and accessories out there, many warehouses and delivery firms need to know how to dismantle a pallet, how to dispose of wooden pallets and how to recycle pallets – even plastic models and moulded wood ones.
So how do you do it?
How to dismantle a pallet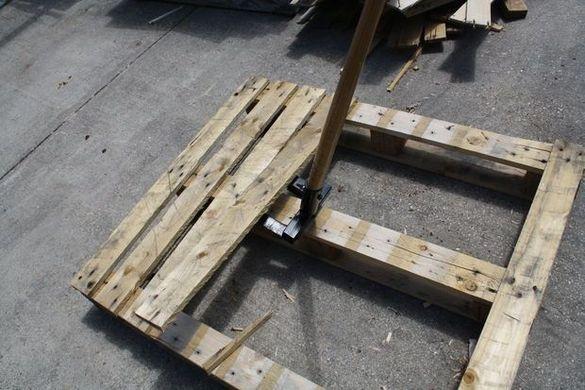 The first port of call to dismantle a pallet is to break the pallet down into their constituent wooden parts – leaving wood that can be reused in myriad ways, as we shall see.
How to take apart a pallet is both simple and specialised all at the same time. The first step is to use a crowbar to simply jimmy the nailed together planks apart, one by one, and then to knock out the support blocks with a hammer. Firstly, you need to prise off the top planks individually, then remove the bent nails from the support struts below. Then turn the pallet over and do the same for the other side.
This will leave you with a series of planks with spacer blocks on: these you simply pull apart again with the crowbar or you can knock them out with a hammer.
While the temptation is to use a crowbar or similar to prise the planks that make up the pallet apart, this can unfortunately damage the wood.
How to disassemble a pallet so that the wood can be largely reused – and there are several billion metres of wood used to make pallets worldwide every year; that's a lot of wood – involves a special saw called a Sawzall tool. This is a handheld reciprocating saw that will reduce pallet deconstruction from 30 minutes or more to about 10 minutes.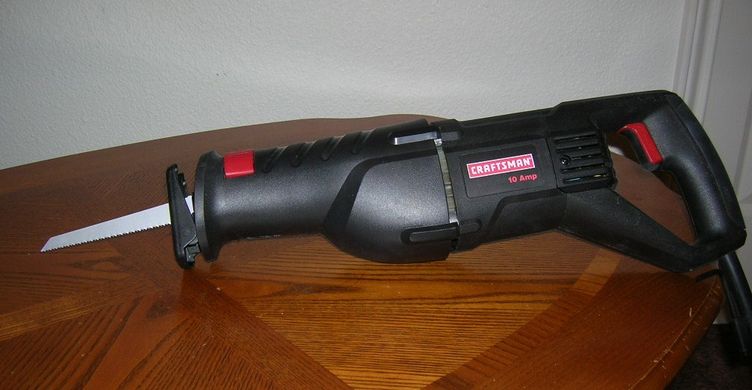 The Sawzall can be used to cut through the nails that hold the spacing block and planks of the pallet together, cutting the pallet into its constituent parts quickly and easily. The nail remnants can then be knocked out with a hammer and a medium sized bradawl.
This leaves you with wood that is largely intact, bar a few small nail holes, which can then be reused or disposed of safely. Add a disclaimer – Just remember to be careful when using one of these saws, as the blade can be really sharp.
Where to dispose of wooden pallets
Can you take pallets to the dump? You can dispose of wooden pallets by taking them to the dump, However you need to check whether they are treated or untreated wood. Some pallets are heat treated to make sure they are free of biohazards and pests, while others dating from before 2010, may be to protect them still further. This was outlawed in the UK in 2010, so with very old pallets you may also need to check with your local authority as to whether they will accept these types of pallets with treated wood.
Untreated wooden pallets can be disposed of at the municipal dump, but it is better to look at how to recycle them – with many pallet companies actually prepared to take them away and, if only superficially damaged or in good nick, repair them and reuse them.
They can also be used for countless other things either whole or broken down into their constituent timber parts.
Moulded wooden pallets are a different matter. They are often made from recycled wood that has been finely-chipped then pressed into a mould.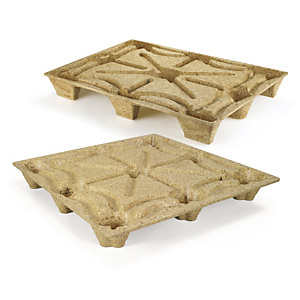 These kinds of pallets can be used many times over, but ultimately will get chipped and damaged. Once beyond their useful life these can be disposed of at your local waste recycling centre – they are untreated wood, so should pose no problem – or can be sent for recycling where they are crushed back into wood chip and pulp which eventually can find its way back into more pressed wooden pallets, paper, and other products.
Where to recycle pallets
One of the joys of wooden pallets is that they are eminently recyclable: pallets that are in good condition can be reused as pallets, or the wood reused to make things.
So where to recycle wood pallets? There are a number of pallet recycling companies that will come and take your pallets away and recondition them for reuse as pallets or as the raw materials to make new pallets and moulded pallets.
Plastic pallets, however, are a different kettle of fish altogether.

Are plastic pallets recyclable? Well, yes – but in a more specialised way. Unlike wooden pallets which have a life time of about 10 uses, plastic pallets can be in use for up to 10 years, so while more expensive and less straightforward to recycle, they are less frequently thrown anyway.
How are they recycled? Plastic pallets are made usually from copolymer polypropylene, or high-density polyethylene (HDPE) resin and can be recycled with similar plastics at specialist plastics recycling facilities.
Like all HDPE or co-polymer plastics they can be crushed, shredded and made into pellets, which are then used to make new plastic products – including new pallets. So, while wooden pallets may look more environmentally friendly, with their lovely, natural woodiness, plastic pallets can also be recycled or reused.
Conclusions
Pallets are really useful for shipping and storage, making anything effectively a standard size and so much easier to stack. However, eventually they do come to the end of their useful lives and need to be disposed of.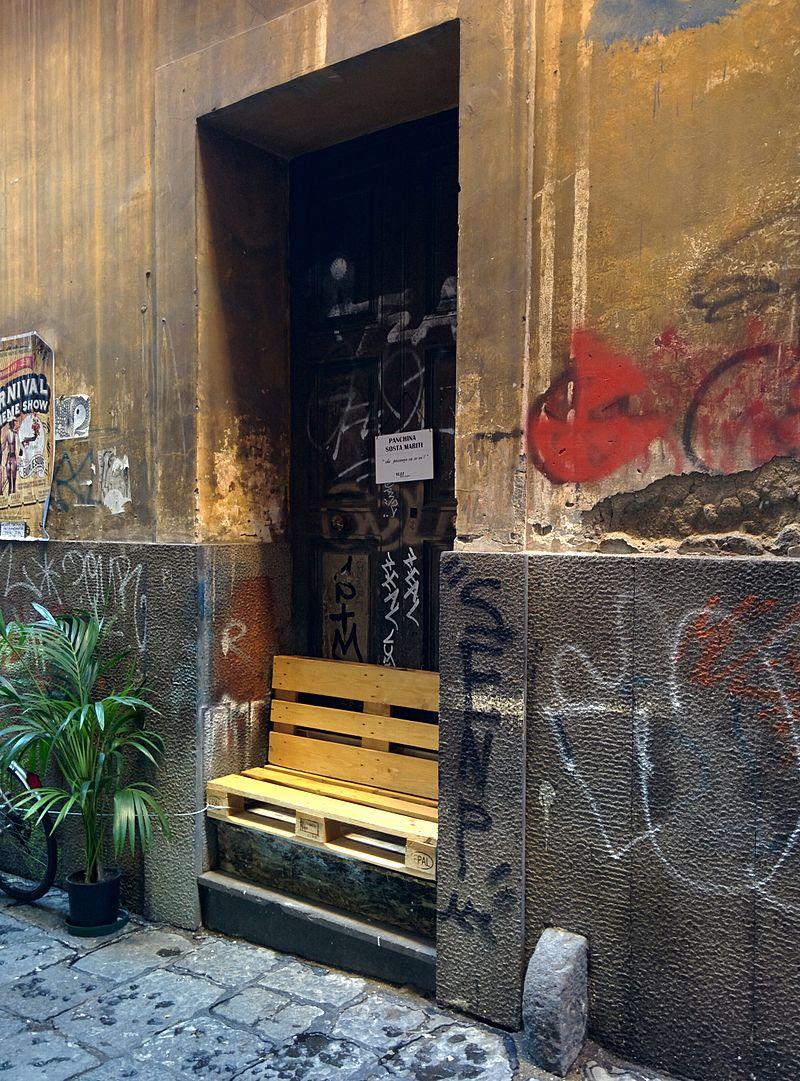 Fortunately, both wooden and plastic pallets can be recycled. Wooden pallets perhaps have more 'second life' uses, being able to be turned into new pallets, other wooden goods, furniture, or even wood chips to make new moulded pallets.
Plastic pallets, on the other hand, need to be recycled through proper HDPE channels at a dedicated plastics recycling facility. However, they have a much longer life and, when recycled properly, are 100% reusable as plastic pellets that can be melted down and reformed into pretty much anything plastic.
And with literally billions of pallets in use worldwide at any one time, this has to be good news for the environment.
Want to know more about pallets?
For additional advice on pallets, read our Guide to Pallets or contact our team of Packaging Specialists on 0800 542 44 28 or visit www.rajapack.co.uk.