We're always trying to expand our range and offer our customers the best selection of products possible. And recently, that has taken the form of providing floral packaging for any floristry companies out there. The same high quality of product you expect from RAJA now expanded to include Floristry Packaging. Every part of the range is meticulously designed to preserve the allure and vitality of your flowers and bouquets through transit. Let's see what we have on offer!
Floral Plastic Wrap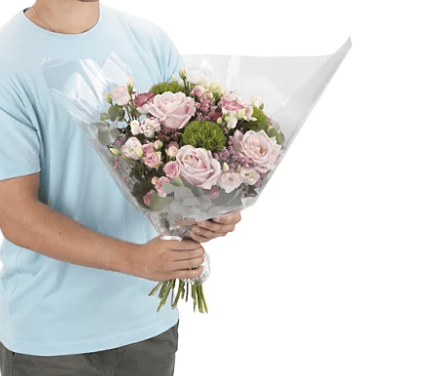 Wrap your blooms up tight in our Transparent Gift Wrap and protect your flowers in transit. Our specialist wrap is designed to be malleable, protective and to feature a choice of designs to ensure your customers will be thrilled not just with the beautiful flowers on offer but also with the wrapping they come in.
Ribbons
Of course, what presentation would be complete without being tied by a ribbon? We offer a range of colours and materials to guarantee that whatever the colour of the flowers you're wrapping, we will have something that works perfectly with it. And of course, you can get a ribbon dispenser as well that makes it easy to cut and manage your ribbons.
Floristry Bouquet Boxes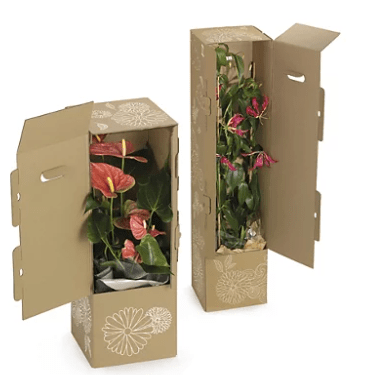 We wouldn't be RAJA if we didn't have the perfect cardboard box! When it comes to flowers, we have a range of products to help protect your goods in transit. Whatever the size of your flowers, we have a product to fit. For more delicate flowers, our Bouquet Postal Box is the best choice. Because of its supportive inserts, it can help keep your product shielded from the bumps and dents of transit and ensures little to no slipping. And, of course, the outside boasts a fabulous floral design.
Wood Wool
But what if those supportive inserts aren't enough? Never fear, we have an eco-friendly void fill solution to best even Eco Flo. Wood Wool is exactly what it sounds like, fibrous pieces of wood matter that provide cushioning for goods in transit. Extremely easy to recycle and compost, Wood Wool is looking to be the void fill of the future for eco companies.
—-
Our range is expanding all the time! Make sure to check out our new catalogue when it launches in two weeks with a load of new products including extra eco hot melt tapes, more chilled packaging options and, of course, our floristry range.