Once again, we've had the pleasure of having all of our supplier's present their latest and most innovative products to prep us for the year ahead. And, of course, we've also had the supplier awards! Our annual ceremony where we celebrate what our suppliers have brought to the table and the excellent service they've provided. We spoke to members of our purchasing team to ask how they felt the day had gone and what they felt about the day. One of our Category Manager's, Silvia Boboc, summed it up as:
"The Supplier Day event was all about Raja's suppliers, and was not just a great opportunity to discuss range diversification and product innovation but also the future of the packaging market. I have been impressed by the number of new products being developed, new concepts and innovations which will provide invaluable support to our customers in their journeys. "Everyone is a customer of somebody or a supplier to somebody" and here at Raja, we are committed to delivering best in class products with a massive focus on quality."
The Day Itself

One of our largest suppliers, Reedbut had some pretty cool postal boxes for us to try out. The eLok,the e-letterbox and e-mailing envelopes were all very impressive new products that made it easy to protect postal items as they were in transit. These boxes were plastic and tape free, tamper proof and easily fit within the Royal Mail Large Letter Rate. Sealed Air had a display of the Korrvu retention boxes, a unique solution for delicate items where the product is suspended inside the box. This incredibly nifty invention will help keep your products protected while in transit and are available now! As we work to diversify our range, Ranpak's climaliner is also a product we expect to really turn some heads. It's designed to aid food prep companies in keeping food cold with a more eco-responsible approach.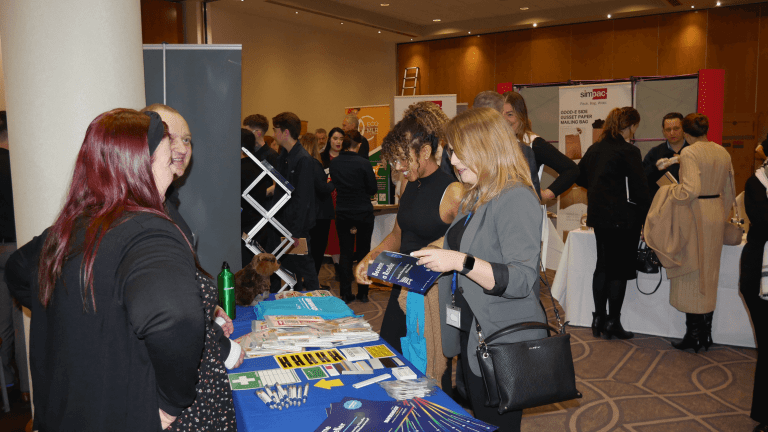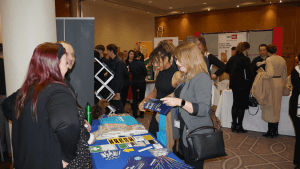 Jazmine Kainth, another Category Manager, was pleased at how the day expanded her knowledge
"This was my first Supplier Day with Raja and I found it interesting to interact with suppliers that don't fall under my remit. The day created a great buzz for us all."
When asked which product she found most interesting, Jazmine found
"One of the products in my own category the most interesting (not being biased!). It was a dissolvable label that Supplyline have developed, a label which dissolves away with water. This saves the consumer time trying to remove the label & adhesive with soapy water and the waste going down the plug hole. Which can clog up drains and is very bad for the environment. This innovative product disperses itself into small paper fibres when washed within temperature and the adhesive completely dissolves! I look forward to bringing this product to market very soon. Watch this space!"
By the time the next catalogue rolls around, this dissolvable label may well be one of our major new additions! We saw a number of other cutting edge packaging solutions on display, too many to recount fully. After the display of products was over, we all tidied ourselves up and headed over to the evening event.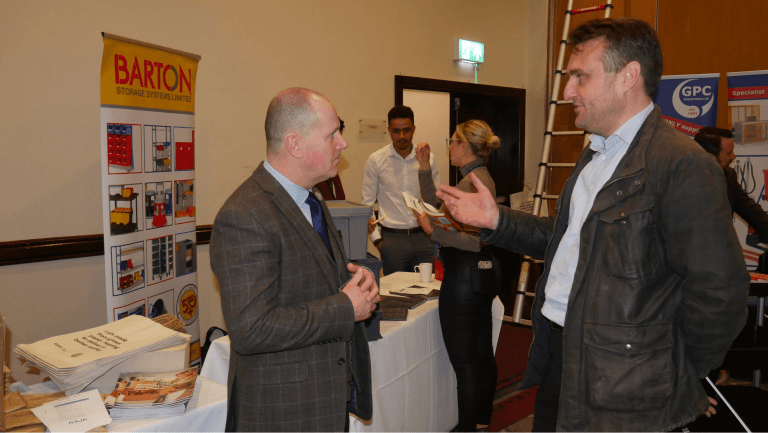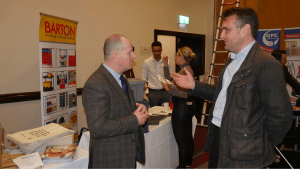 The Supplier's Day Award Ceremony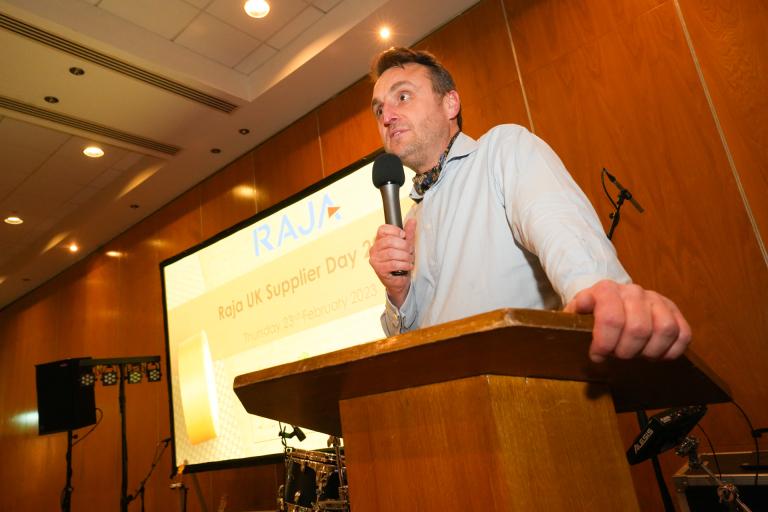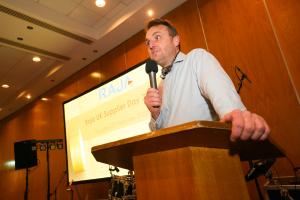 After a meal and some conversation, our leadership team took to the stage to talk through the awards this year and which suppliers we felt had really impressed us. There were a fair few nominees for each category but as always, there can only be one winner.
For our Customer Experience Award, we were looking for a supplier that had really gone above and beyond for our customers. We always try and out the customer first here at RAJA, and we hold our suppliers to that same standard. Presented by Gary Napthali, our Sales Directors, this was won by Krystals! For their outstanding corrugated products.
Next up, our Service Excellence Award, presented by Sian Dunster. As our stock control manager, Sian was looking for the supplier who has a proved track record of excellent service, consistent supply and proactive communication. In this heated category, the winner was Ranpak. Their machines and eco-options and open communication have provided us with outstanding service for years now.
Following this, the Product Innovation Award. In a day full of innovation, this one was always going to be tricky. Given to the supplier who showcased the most innovative or original product during the exhibition, as voted for by all attendees. The winner in the end was the Lettershop Group with their incredible Eco-Mailers, presented by our Purchasing Director, Joe Bordas.
The Extra Mile Award, representing the company that we felt had really gone above and beyond this year, was presented by Mark O'Neil our Operations Director. This one uniquely singled out a person as well as a company, and was won by Rachel Dixon of Premier Limpet.
Last but not least, we had our Supplier of the Year Award, presented by our Managing Director, Tom Rodda. As the gold standard award, it was important we looked at all of our suppliers and picked the one we felt had really stood out as the supplier who had given us the best service. And the winner is…. Reedbut! With a number of new products from them launching soon and excellent quality, we're thrilled to award them this much coveted award.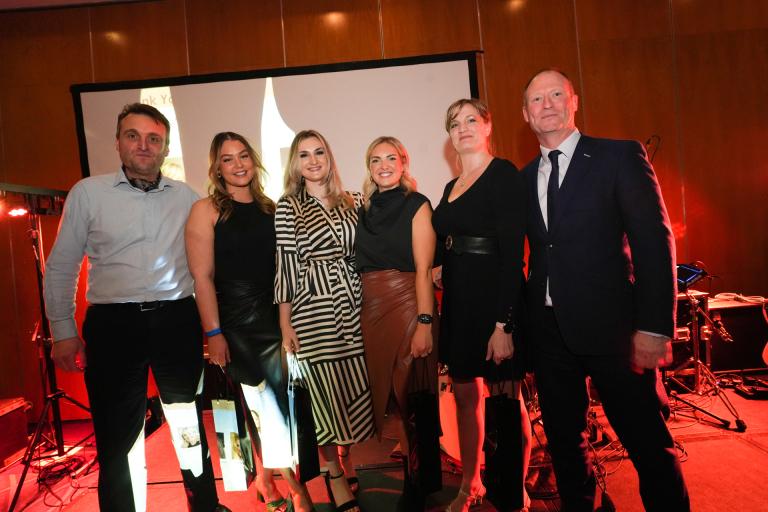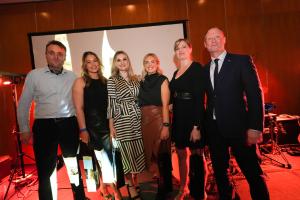 Well done to everyone who won and a massive thank you to all of our suppliers!
We also successfully raised £535 for the Garden Hospice Care via our raffle!
A cause that is very dear to our hearts and one we hope to donate even more to throughout the year. If you want to help us reach our goal, our donation link can be found here.