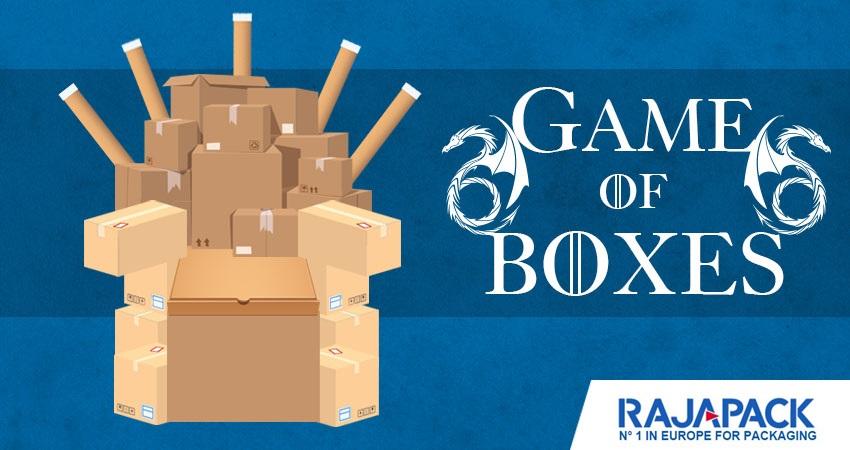 Do you agree with who's on the Iron Throne? Well, the Game of Thrones finale might not be how you wanted it to end, but the wheel is now broken welcoming a new age in Westeros.
We have to confess, some of us at Rajapack were also hooked on the exciting plot created by George RR Martin, and writers David Benioff and D. B. Weiss. We have not thought of a better way to honour it than to relive the most iconic elements with a line of packaging products that has inspired us.
Here's your special GoT edition using our packaging range. What will be the first product you will buy for your business, your shop or your online store?
Postal tubes for Valyrian steel swords
The Rajapack cardboard postal tubes are so strong that they can hold even the most fearsome steel swords, the only ones with which it is possible to kill the White Walkers.
These postal tubes are perfect for GoT swords such as Garra, by Jon Nieve; Guardajuramentos and Lamento de Viuda, departures from the foundry of the mythical Ice of Eddard Stark; or Poison of Heart, property of Tarly House. Even though it is not a valyrio steel weapon, we have remembered the lethal needle of Arya Stark.
Labels of hazardous materials for wild fire
Wild fire is a highly flammable substance that must be handled with great care. Even though at Rajapack we do not condone 'blowing things up', in GoT they could do with some packaging and shipping labels, particularly hazard labels, to correctly label packages that contain it (or that contain other dangerous substances).
Book boxes for the treasures within the Citadel library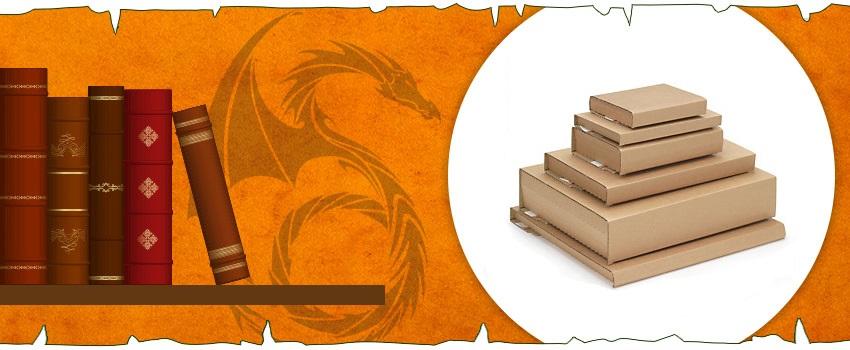 In the Citadel library, all the knowledge stored by humanity over the centuries is kept safe. Each book is a real gem, and must be handled with great care so that their treasured history can live on.
Each book must be worshipped and preserved, at Rajapack we have book boxes designed for such GoT items, available in different sizes for the varied editions and volumes, complete with a magical feature; an adhesive strip that seals the box to close.
Paper and pens to 'manage' Arya Stark's list
Although Arya Stark has a very good memory, we suspect that it would not hurt to have quality office supplies to write down and cross out names on her list. For this reason, the Rajapack range includes pens and notebooks that you can carry with you at all times. Reliable equipment that would be worthy to accompany Arya in her adventures.
Padded envelopes to protect messages from Ravens
In the Seven Kingdoms, no email or telephone exist… but there are some very reliable messengers; the raven, carriers of all kinds of news and trained to travel the distances at a supersonic speed.
So, to ensure the parchments carried by these ravens arrive in perfect condition, it would be advisable to introduce maesters to bubble envelopes. Envelopes lined with protective air filled bubbles, they are ideal for wrapping items, even the most delicate small pieces including jewels to a loved one.
So this concludes our Game of Thrones adventure, but why not journey on to Rajapack for your packaging supplies. And we have a team of Packaging Specialists available that you can call, contact us on 0800 542 44 28 or email sales@rajapack.co.uk for help and advice.