The rise of flexible working has given people the freedom to pick and choose how and where they work. Some were even able to set down roots in a new town or country, and explore everything the place had to offer. But, where are the best places to relocate to? We created a relocation index to find out. The index compares 25 cities based on 10 factors including safety, cost of living and employment rate. So, just in case you're itching to get your cardboard boxes for moving at the ready, take a look at how your next potential city ranks on our index.
Places that offer incentives for you to move there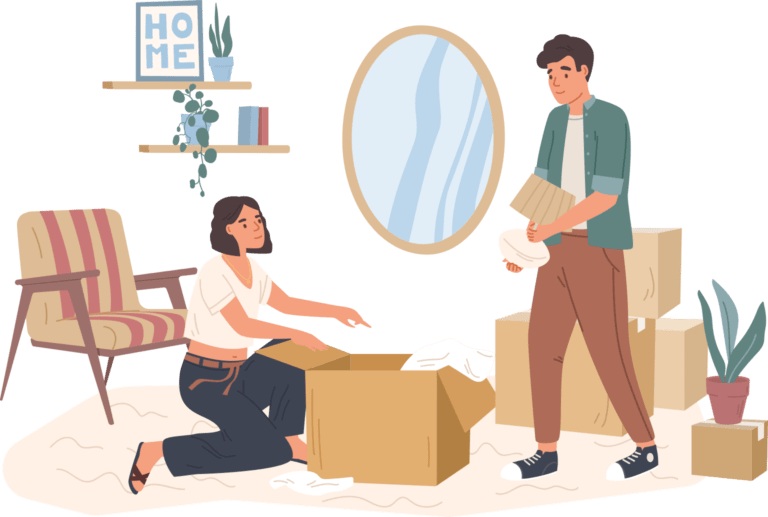 There are numerous towns and villages around the world that are suffering dwindling populations and stagnant economies as a result of residents moving to larger cities nearby. So much so, that government bodies have set up schemes to entice you to move there. These schemes can include either a monetary incentive, a home or land at a seriously discounted price or even funds to start a business. So, outside of our metrics, which towns, states and countries are worth considering for their financial incentives?
If you have a killer start-up idea, Ireland is the place for you. The Emerald Isle is offering the most money compared to other countries such as Chile (which offers 25 million pesos, so just over £23,000) for entrepreneurs to move there and start a business. And just how much are they willing to fork out? Well, Enterprise Ireland will pay you 174,000 Euros (which is nearly £150,000) to set up your headquarters in chosen locations around the country. If you don't want to start a business, the town of Kaitangata in New Zealand might be your next best option. This township is enticing people to move there by gifting a quarter acre of land worth $220,000 (or £120,338) to anyone willing to live there and maintain the land. Or, why not make Switzerland your next home? The small village of Albinen will offer you 24,000 CHF (nearly £20,000) per person (or double that for couples) to live in the village for the next 10 years.
The best countries to move to for a new job
Before you pack up all your possessions in cardboard boxes, one of the most important factors you'll need to consider when moving to a new place is making sure you'll have a job to support yourself. We uncovered the employment rate for each city and the average monthly wage (after tax) to help you make a decision.
Zurich in Switzerland earned itself first place for employment. With a perfect score of 10 for average wage per month (£5,327) and a high employment rate score of 8, you'll have a high chance of getting a well-paid job here. London in the UK takes second place, with an impressive score of 7 for employment rate and 6 for average monthly wage (£3,038). With high earnings, you'll be able to enjoy more of what the country has to offer.
The best cities for your overall wellbeing
When you get to your chosen city, it's important to make sure that you're safe and that you'll be well taken care of if something does go awry. That's why we looked at safety, healthcare and quality of life (which looks at combined indices such as traffic commute time, climate, pollution and purchasing power) to find out which city ranks the highest for overall wellbeing.
Again, Zurich takes the crown for the city that is best for your wellbeing, with an overall score of 10 across both the safety and quality of life metrics. However, it comes in fourth place for healthcare with a score of 7, with Chiang Mai scoring a perfect 10 here. In joint second place for wellbeing, with an overall score of 8, are Copenhagen, Tokyo and Chiang Mai.
If safety is your highest priority, Dubai in the UAE is the next best alternative to Zurich, as they both scored a perfect 10 on the safety metric. That said, Dubai's scores of 5 for healthcare and 7 for quality of life are not as high as other cities, which is why it earned fourth place (just behind Vancouver, Canada) on the overall wellbeing ranking.
There are a lot of factors to consider, so don't go bundling your belongings up in cardboard pallet boxes just yet. From ensuring there are ample job opportunities, to making sure the streets are safe, knowing how certain cities rank in these areas can help guide your decision. With our relocation index, you can make sure your chosen city ticks all of your most important boxes.
Methodology
All data was collected in September 2021. To standardise our results, we applied a formula to score each metric from 1-10, with 1 being the lowest score and 10 being the highest. We were only able to give a score where data was available. If there was no data available, we awarded it a score of 0.
The formula used was: Score(i) = 10 * ( ( (x(i) – x(min) ) / ( (x(max) – x(min) ) )