The coronavirus has affected our everyday lives and changed the world that we all know, however through this great sadness we are all discovering COVID kindness in humanity. Here are some of the inspiring and touching accounts of how the kindness in human nature has prevailed.
NHS Wellness Boxes
The NHS frontline staff are working long, hard and stressful hours being the barrier protecting the nation from this virus. Seena Chand is the wife of a doctor and has created the NHS Wellness Box. RAJA provided the recycled cardboard boxes to Seena's cause, these boxes are then packed with mini treats, everyday essentials and decorated with words of appreciation. These boxes are delivered to staff at the hospital, who have in some cases worked back-to-back shifts and they have not been able to go home.
You can find out more about her NHS Wellness Boxes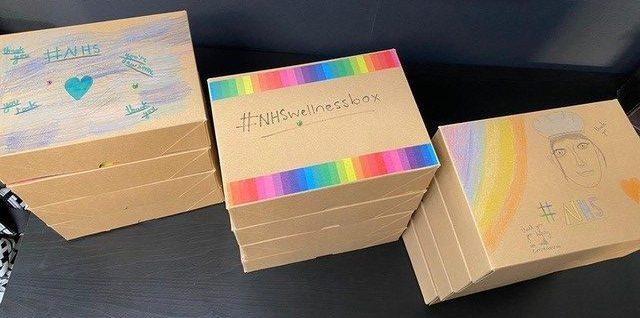 Gifts from James
Another nice story that will surely leave you smiling is a good Samaritan simply called 'James'. James has been leaving gift boxes on cars at the John Radcliffe hospital carpark in Oxford, James also has been known to make trips to Didcot ambulance station. The gift boxes are filled with goodies for the NHS staff and are a "just a little thank you" for all their hard work. It may me a small gesture for James, but this big token has truly touched hearts.
You can read about James's gift boxes.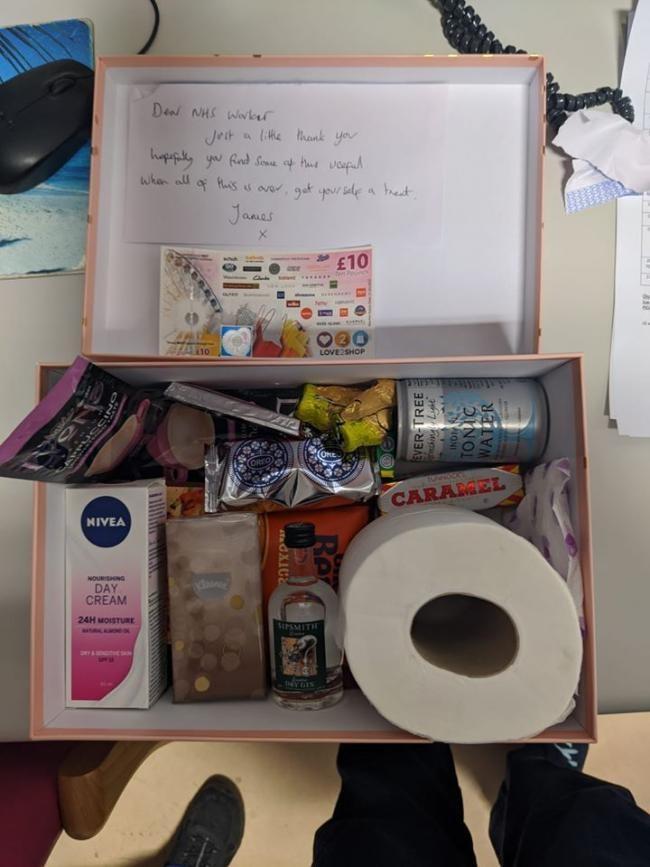 NHS Food Boxes
The people of Britain have united to thank all the NHS staff. Communities are recognising NHS neighbours and offering encouraging gestures of support in the form of these food boxes and care packages, either left on doorsteps or delivered to hospitals up and down the country. These care packages of ready made meals, treats, food supplies and toiletries have been received by nurses and doctors – these pictures are just some of the touching stories where they have been thanked –  all to help make their lives a little easier, after a long and tiring shift.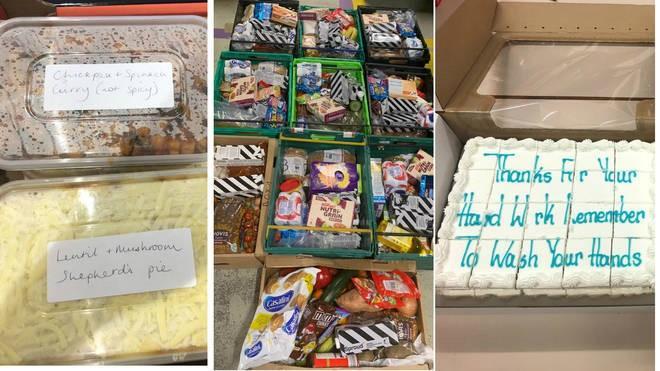 Princess Eugenie (although, this is not the only well-known name to have also given aid during the coronavirus outbreak), has also offered her support by delivering essential supplies to NHS heroes. Boxes of fresh fruit and vegetables have been delivered to the Hammersmith Hospital to thank them for 'everything they do', she has also applauded all the delivery drivers and the keyworkers that also helped to make this happen.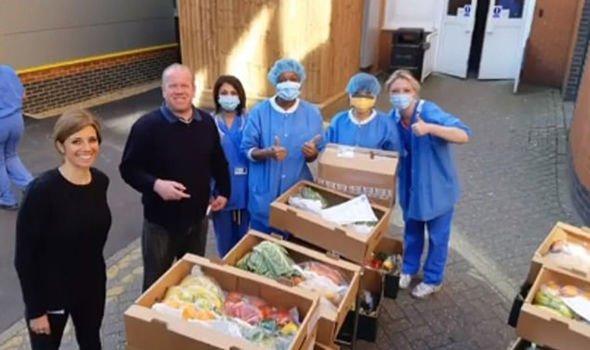 Caring Communities
It is not just the general public that are pulling together, new charities are also emerging, businesses and organisations are contributing, and public health services are offering even more relief for the welfare of the vulnerable. Solihull Council contacted RAJA for donations, they needed boxes and tape for the Adult Social Care & Support service. There are so many touching stories like this, where sports halls are stacked with boxes and bags, and a production line of volunteers filling them with basic food supplies, to then be given to the vulnerable.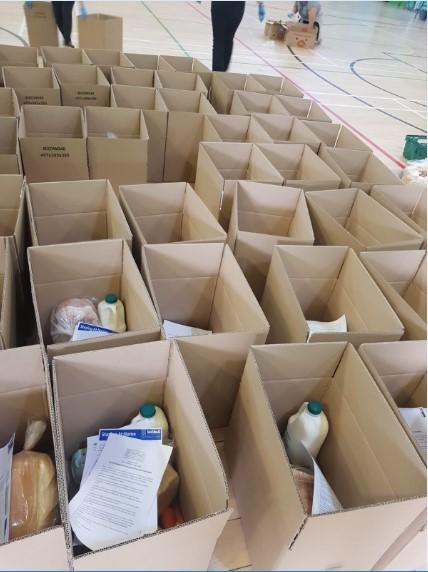 Communities are also looking after local residents, particularly helping elderly neighbours who are in isolation, shopping for basic necessities. Residents have been leaving food shopping supplies and essentials on their neighbours' doorstep. Here is a sweet story of a 5-year-old befriending a 93-year-old gentleman who lives by himself. Kiran posted her hand written note with a colourful drawing through his door, and that was the start of this duo becoming wonderful pen pals.
You can read more about Kiran's letter to her neighbour.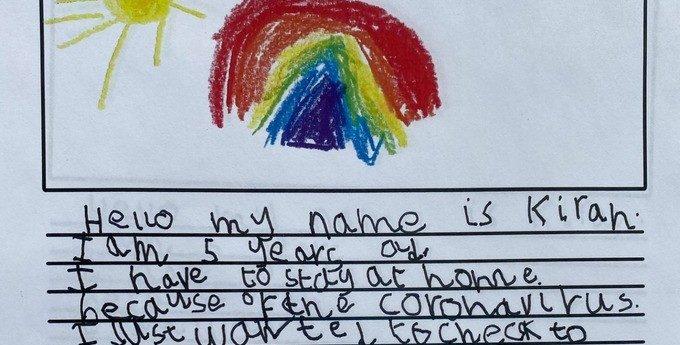 The nation is working together to recognise and support each other, with every cardboard box or food bag filled with gifts left on a doorstop, or a poster with a message or drawing of thanks. Although it is not just the NHS heroes Brits are praising. COVID Kindness extends to all keyworkers that are keeping the nation and economy turning, from delivery drivers to the postman, to cleaners, to supermarket staff, and the list goes on! And there are countless more selfless stories just like these that are happening throughout the country, and globally – around the world – as a result of the coronavirus.
Here are more acts of hope and happiness from this great nation: