Packaging Industry News
RAJA interviews René Pierre: the female inspired football table creator to celebrate women in sport
It's not just Bill Gates who started a business venture from his home. René Pierre, a French football and billiards table manufacturer began his entrepreneurial journey from his garage.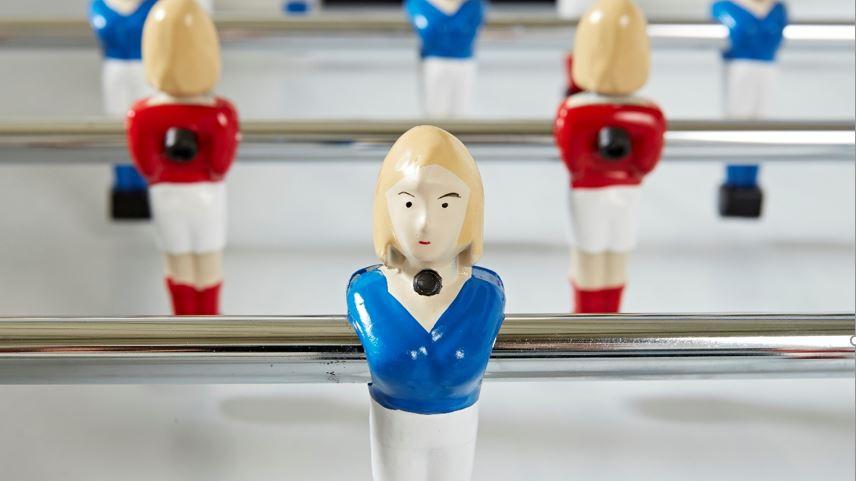 Along with the RAJA Foundation and the Women and Environment Action Programme, RAJA is committed to supporting the achievements and independence of women. So, to celebrate FIFA Women's World Cup 2019 and women in sport, RAJAPACK UK has launched RAJACUP, a sports campaign that also offers our customer the chance to win a René Pierre football table.

This isn't just any football table, it is crafted in France, and is designed by the manufacturer René Pierre. Sébastien Menneveaux, Key Account Manager at René Pierre takes us on a journey of Mr Pierre's legacy.
Can you briefly introduce the company?
For nearly 70 years, René Pierre has been manufacturing football and billiard tables. It all started in 1952, when Mr Pierre built his very first football table, and now, René Pierre has retail stores throughout the world and employ approximately 50 people.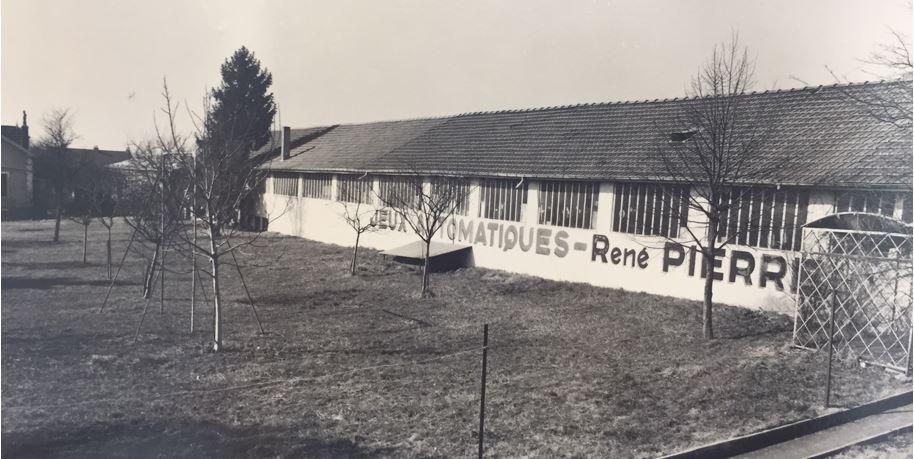 Each year, more than 8,000 football tables and 2,500 billiard tables are shipped from the factory.
How did the René Pierre brand begin?
Mr Pierre was the son of a carpenter, and so naturally some of his father's experience and knowledge influenced him and he became a woodcraftsman. He designed and built the first René Pierre football table from his own garage. After a busy year handcrafting and selling his football tables, in 1953, he built a small factory in Jura, France, to cope with the growing demand. This would be the home of the brand for a number of successful years.

In the 1970s, a new and bigger factory of 8000 m² was built in Chalon-sur-Saône, France, which is where the factory still manufacturers the René Pierre football and billiard tables. The factory is currently under the watchful eye of Claude Pierre, current CEO and son of René Pierre.
Tell us about the first editions of the René Pierre football tables
The first productions of the football tables have become collector items, many customers contact us to restore their 1970s football tables, some tables have been purchased from an antique dealer or some have been passed on from generation to generation.
There is also a huge fashion trend of owning vintage and antique items, and we see a lot of our old posters that people have kept safe over the years as a memento – it's retro and they can still be used as posters today.

Has the manufacturing process of a football table changed since 1952?
Yes and no. Even though we have invested in machines for cutting the wood, most of the football table production remains an intricate hand crafted skill.

What type of customers order your football tables?
Today, almost all of our tables are purchased by individuals and communities such as schools, community centres and leisure centres.
We have experienced a recent phenomenon with start-up companies ordering our football tables for their break-out, games rooms or company waiting rooms.
What opportunities have sports events brought you?
Sporting events influence our business, it can inspire our designs and enable us to show our innovation and dynamism.
Do you design tables for particular sports events?
For every major football competition, we launch a limited edition range or special design models.
We also receive personal requests to custom make football tables to a particular design.
Let's talk about FIFA Women's World Cup, what made you decide to make a football table for this competition?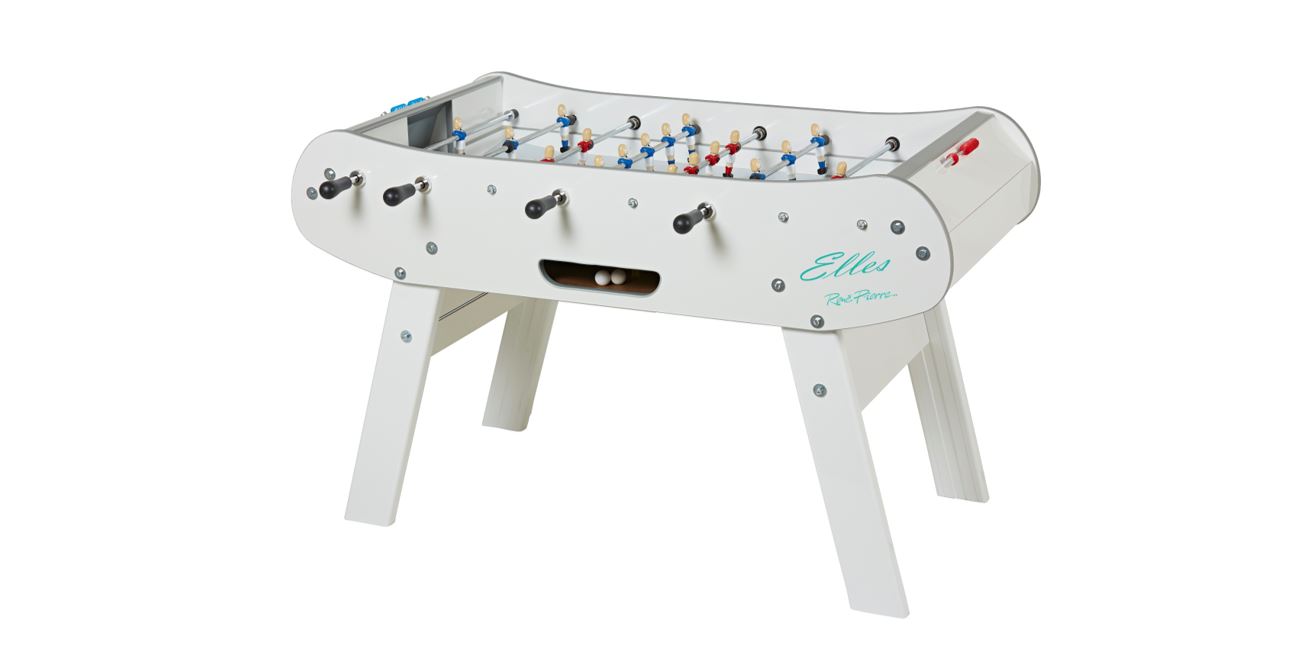 As we tend to manufacturer football tables based on major football competitions this World Cup is no different, and especially as it is hosted in France, our home country. It represents women in sport around the world and promotes gender equality.
It was exciting to launch a football table called "Elles".
What can we expect from you in the future?
I will quote from our company vision statement: to continue to provide our customers with enjoyable memories, while maintaining the qualities of a French manufacturer and the family values within the company!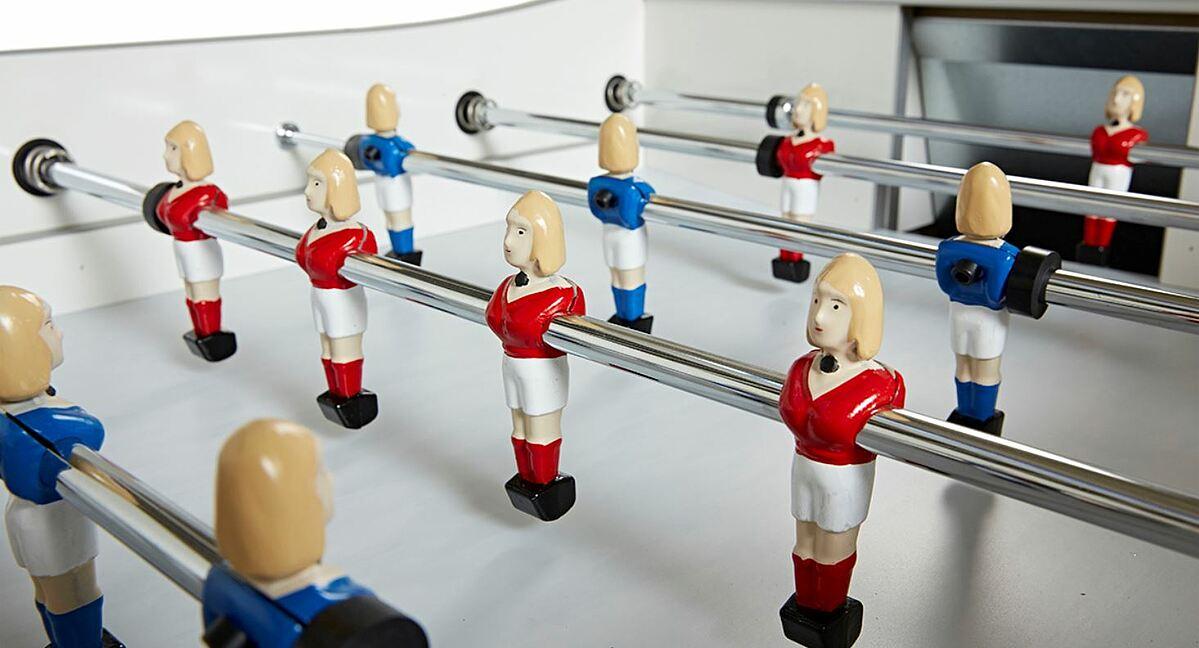 To find out more of the company's history, please visit René Pierre.