Royal Mail recently updated its parcel pricing structure, and with Christmas rapidly approaching it is very important that you know about the changes that have been made.
On October 28th 2013 Royal Mail increased its small parcel size, meaning that many goods can now be sent as a small parcel.
There are now two small parcel categories – a new deeper small parcel format, and the existing wider small parcel format.
Small parcels
 ● The introduction of a new deeper small parcel size means you that can now post parcels with a maximum size of 350 x 250 x 160mm. This allows you to send items such as shoes, clothing, and small electrical items as a small parcel. Such items would previously have been classed as a medium parcel.
The change applies to consumers, small non-contract businesses and franking customers.
● The existing wider small parcel format covers packages up to 450 x 350 x 80mm.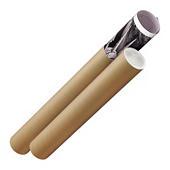 ● Postal tubes up to 450mm in length and with a diameter of up to 80mm also count as small parcels.
● Small parcels must weigh no more than 2kg.
● First class prices for a small parcel start at £3.00
● The change means that Royal Mail offers the cheapest price in the market for shoe box size parcels of up to 1kg in weight.
Medium parcels
● Medium parcels may measure up to 610 x 460 x 460mm, and must not weigh any more than 20kg.
● A postal tube of up to 900mm in length also qualifies as a medium parcel.
● First class prices for a medium parcel start at £5.65
Large parcels
● Large parcels include any package larger than the sizes stated above – and will cost significantly more to send.
● First class prices for a large parcel start at £11.96
Letters
The postage costs and maximum sizes of letters remain unchanged:
● Letters may be up to 240 x 165 x 5mm in size, with a maximum weight of 100g.
● First class prices for a letter start at £0.60
 ● Large letters can be up to 353 x 250 x 25mm in size, with a maximum weight of 750g.
● First class prices for a large letter start at £0.90
Why did Royal Mail make this change?
Royal Mail last changed its pricing structure in April 2013, when its 'packet' and 'parcel' service was replaced with two new bands, 'small parcel' and 'medium parcel'. This change was unpopular with many mail order companies, who faced large increases in postal charges on smaller items.
Commenting on the reason for the change, Nick Landon, Managing Director of Royal Mail Parcels, said: "Royal Mail has responded to feedback from customers and stakeholders to enable customers to send a greater range of items through our Small Parcels format."
"Royal Mail will continue to respond to changing customer needs and support the growth of the UK parcels market. Royal Mail constantly engages with its customers, will continue to do so and may propose further changes in the future to meet customer and market requirements and remain competitive."
How can I save money when posting parcels?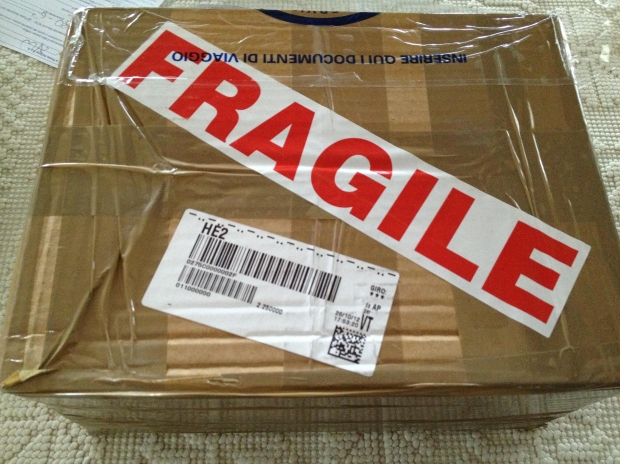 You can save money by trying, when possible, to send items as small rather than medium-sized parcels. Using the small parcel measurements above will help you to package items so that they do not exceed the maximum dimensions, avoiding the higher costs associated with posting a medium parcel.
When sending multiple items, it could actually be cheaper to split them up into several smaller consignments rather than sending them as one large parcel.
If you do need to post an item as a medium parcel and it weighs between 1kg and 20kg, you can now for the first time save money by sending it second class. For added peace of mind you now also have the option of receiving a signature on delivery of a second class item.
Need help packaging a parcel? You can easily find the perfect box with this handy box selector tool!