24th & 25th February, NEC Birmingham, Hall 9, Stand E51
We're pleased to announce that we will be exhibiting at Packaging Innovations again this year. Being the UK's leading packaging exhibition, it's a really exciting event where the biggest names in the industry showcase their latest innovations. 

 Improve your packaging operations in minutes
The focus on the stand will be helping you speed up your packaging operations. Come along to Hall 9, Stand E51 and our Packaging Specialists will be on-hand to offer expert advice to develop your packing operations. You can ask them about everything from increasing productivity and the practicalities of customised packaging to choosing the most economical environmentally responsible alternatives.
 Simon Owens, Rajapack's Head of Sales says "We can't wait for you to join us at the Rajapack stand! By speaking to one of our Packaging Specialists, we can help you find ways to make your packaging set up more efficient and most importantly to reduce cost. We have new and innovative products that we can't wait to show you. And we have had plenty of success in finding better and more efficient ways for our customers to package their products, simply by reviewing their processes with one of the team. For example, some customers have changed the type of packaging tape they use and the way they seal boxes, which have made things 2-3 times faster, more secure and looking more professional, whilst reducing tape costs by 20% or more! "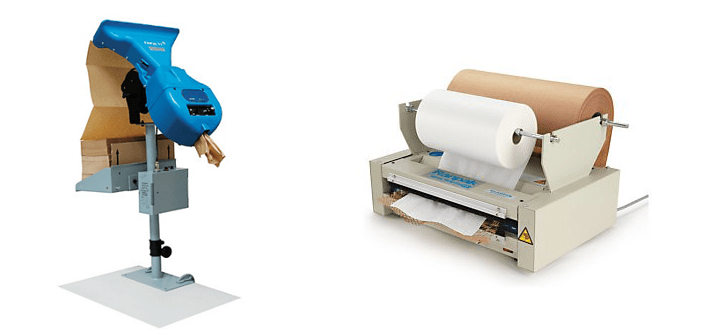 Our Packaging Specialists will also be demonstrating the latest high-speed machines to maximise your packaging output, including the super-fast FillPak® TT Cutter producing 1.4m of paper void fill per second, and the compact Geami WrapPak® System. The Geami improves packing efficiency and has won the Packaging Oscar for being an innovation in environmentally responsible packaging.
Whether you're spec'ing a warehouse or optimising your operations, Packaging Innovations 2016 will be an inspirational event where you'll find new solutions and get first-hand advice from Rajapack Specialists, so register for your free place today.