Bubble wrap protective pouches should be used by anyone looking to package, store or ship small, delicate items that need to be protected from impact, moisture, dust and dirt – and even corrosion.
In this article we shall take a look at why and how you can use bubble bags and other protective pouches/ What items can ideally be packed and shipped in them, as well as outlining how some of the more sophisticated anti-static and corrosion inhibiting technology deployed in bag and pouch construction work.
Bubble wrap protective pouches and why you should use them
Why you should use bubble wrap protective pouches and bubble bags is a no brainer in the ecommerce boom we are currently experiencing. Bubble pouches offer two things to anyone looking to ship items: ease of use and great protection.
Bubble wrap – from which such pouches are made – is made from polyethylene with air bubbles in it, that act as a cushion against impact, as well as insulating from items inside from temperature changes. The polyethylene also acts as a barrier to water, dirt and dust.
Taken together, these attributes all make bubble wrap a really useful packaging material in its own right, but form that wrap into bags and pouches and it creates an even more useful packaging offering.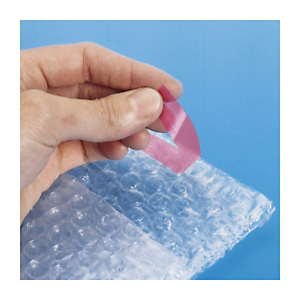 Protective bags and pouches allow for items to be easily packaged individually and, with adhesive and self-sealing flaps, can be closed up to make a safe, secure and almost totally water-tight transport case for delicate or sensitive items that need to be stored or shipped.
Another key advantage of using these bags is that they also inhibit static electricity, so they are ideal for caring for electronics and metal items.
Available in a wide range of sizes and with a range of closure and sealing options the question isn't so much why should you use bubble wrap protective pouches, but why aren't you?
What items are suited to bubble wrap pouches?
So, what items are suited to bubble wrap pouches? Well, there are no real limits to using bubble bags, other than size and shape. Most bubble wrap bags are constrained by the weight they can hold and, while they come in a wide variety of shapes and sizes, they are generally best used for smaller items.
Typically, our bubble wrap bags start at 100×135 mm internal dimensions and go up to 400×600 mm and so bubble pouches are ideal for more delicate items including – but not limited to – electronics, jewellery, arts and crafts and some homewares.
However, you can also send books in bubble wrap pouches, posters, parts and components, tools, pens. You name it, it can probably go in a bubble wrap pouch.
Let's take a look at just how some of these items benefit from being packed in bubble bags.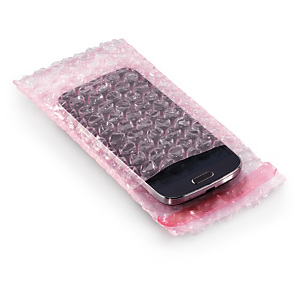 Electronics and electrical components do well in bubble pouches as they require all the main qualities these packaging solutions bring to the party: they offer protection, they keep out moisture and they insulate against static and temperature changes.
Looking to ship smartphones, TV smart sticks or any other electrical and electronic items? Then slipping them into a pouch that can be sealed should always be the first layer of packaging that these items receive.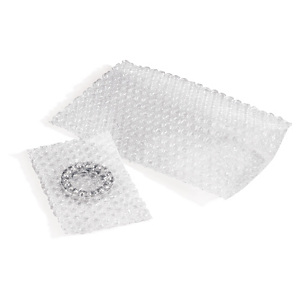 For jewellery, these pouches offer all this protection, as well as helping to keep very small items such as earrings and rings, pendants and chains, together and at less risk of going astray.
Similarly, smaller homewares, such as lamps, ornaments, cutlery, mugs, smaller items of crockery and pottery and many other things can all be used with bubble wrap pouches as they are relatively small, need individual packaging and a good degree of impact protection – not to mention insulation from heat, dirt and water.
Bathroom and kitchen fittings are also ideally suited to bubble bags. Chrome taps and the like need to be protected from damage and often have delicate moving parts. Here, bubble bags offer the right degree of protection, as well as clearly showing what is inside – in fact anything with any degree of delicacy – is suited a bubble wrap pouch for transit. In short, anything not to large, not too heavy and in need of protection from impacts, the environment and electricity can be popped in a pouch.
Other types of pouch bags and their uses
What other types of pouch bags are there and what are their uses? Bubble pouch bags are just part of the range of types pouch bags used in packing, shipping and storage.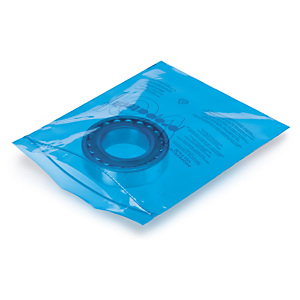 Volatile corrosion inhibitor bags, for example, are used to protect tools, metal components, machine parts and other items that are likely to oxidize – or rust or corrode – when left in the air.
Iron, steel, aluminium, copper, silver and gold items are just some of the metals that can corrode if left exposed to the air, forming a discoloured coating on the outside of the goods.
Traditionally, these items would have to be greased or coated to protect them, however, pouch bags have Volatile (or Vapour) Corrosion Inhibitor (VCI) added to the polyethylene that these distinctive blue bags are made from. Once exposed to air, this VCI additive vaporises and deposits itself as a thin coating on metal surfaces in the bag, preventing humidity from reaching the item and causing it to corrode.
On opening the bag, the VCI protective layer evaporates leaving the product dry, clean and corrosion free and ready to use and does not have any effect on plastic or rubber parts. In closed VCI gusset bags this VCI protection is guaranteed for 24 months.
While bubble bags offer a good degree of protection from static, for really delicate parts and components there are anti-static metallised bags made from an internal polyethylene layer, a conductive metallised polyester layer and an external antistatic and abrasion resistant lacquer.
Together, these layers form a Faraday Cage that prevent the formation of static within the bag and protecting the goods to European standards of ESD protection.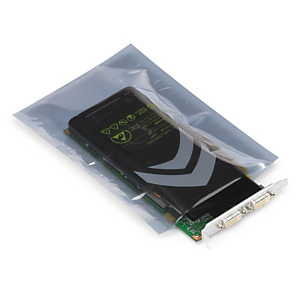 One of the biggest advantages with pouches is that they are ideal for small things. Small bubble bags and small anti-static metallised bags are also available to protect everything from tiny components in electronics manufacture, to small tools and meters, to as we have seen jewellery and other precious items.
The other factor that differentiates bags and pouches lies in how they are sealed. We have seen that there are bubble bags with self-adhesive sealing strips, but there are also bubble bags and VCI and anti-static pouches and bags that have grip-seals. These allow the bag to be opened and closed numerous times, so that whatever is inside is easy to get to and, if used for storage, easy to put away again.
Want to know more about our wide range of protective pouches and bags?
For additional advice on protective pouches and bags, our Experts are here to help you find the right solutions and arrange next day delivery. Simply call us on 0800 542 44 28 or visit www.rajapack.co.uk.