There is a growing interest in sustainability and 'green-ness' among businesses and consumers today and many ask can plastic bags be recycled? For instance, are plastic bags recyclable across the board, can plastic bags with paper labels be recycled and what plastic bags can be recycled are issues that more people are wrestling with today than ever before.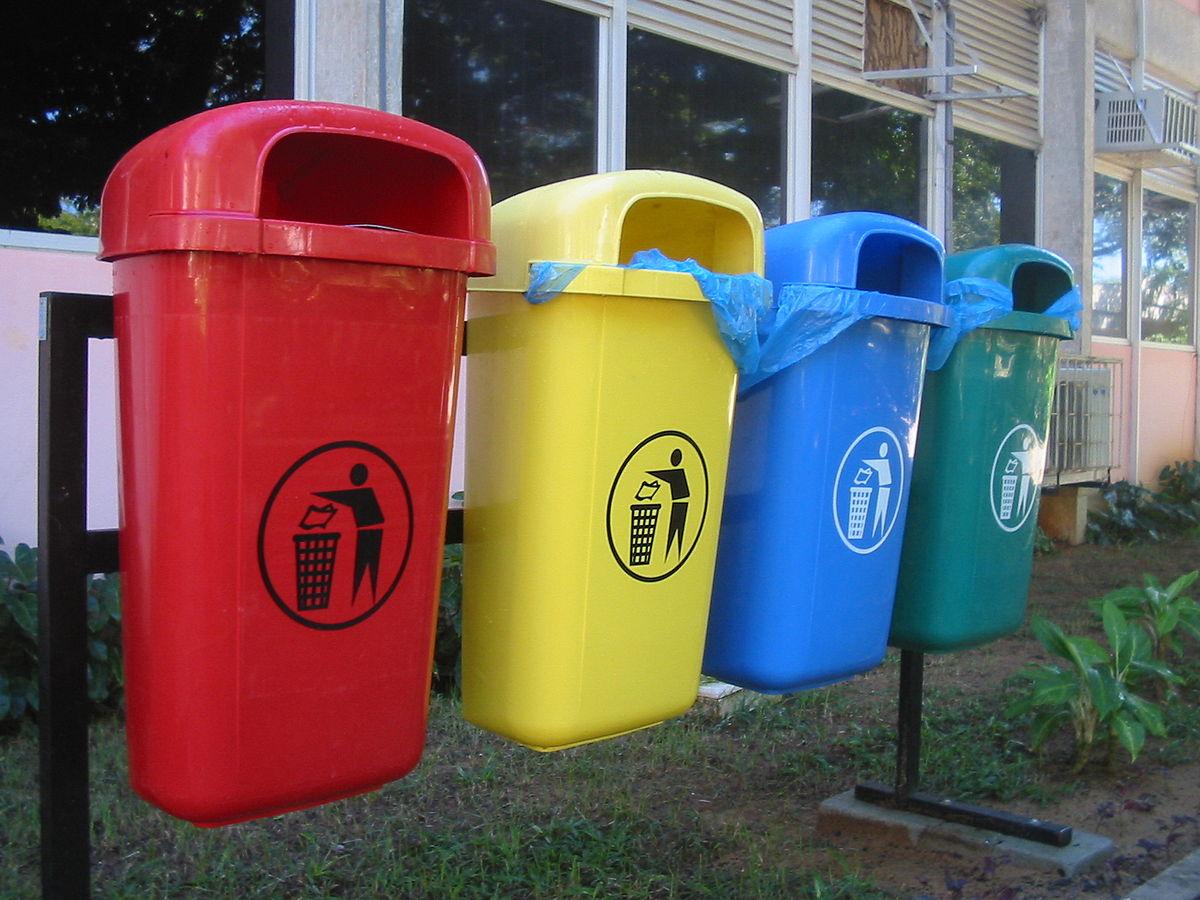 Plastics and plastic bags need recycling, the good news is that they can even be made into recycling bins (Image: Wikipedia)
From plastic carrier bags – of which the average UK household has 40 stashed away, forming just part of the 8.5 billion produced every year – to grip-seal bags, self-sealing bags, sandwich bags, bin bags and specialist covers for (covering) pallets and other industrial goods, the plastic bag is so useful we just keep on making them.

But, increasingly recycling and reuse is becoming an important consumer consideration – so what can we do to recycle and reuse plastic bags?
Here we outline how plastic bags are made, what they are made of, how they can be reused and, if not reused, how to actually recycle them back into raw materials.
How are plastic bags made?
Before looking at how to recycle and reuse plastic bags, we first need to ponder how are plastic bags produced? What are plastic bags made of varies depending on how they are going to be used, but the majority of those used in packaging are made from various grades of polythene.
Plastic bags are made from oil.  In fact, six per cent of all oil is used to make plastics and plastic bags constitute some 40% of the use of those plastics. Oil is processed to create long chain molecules of polyethylene using heat and pressure that arrive as pellets of plastic.
Different combinations of heat and pressure produce different densities of plastic, with carrier bags being made typically of High Density Polyethylene (HDPE) and plastic film and thinner bags being made from Low Density Polyethylene (LDPE).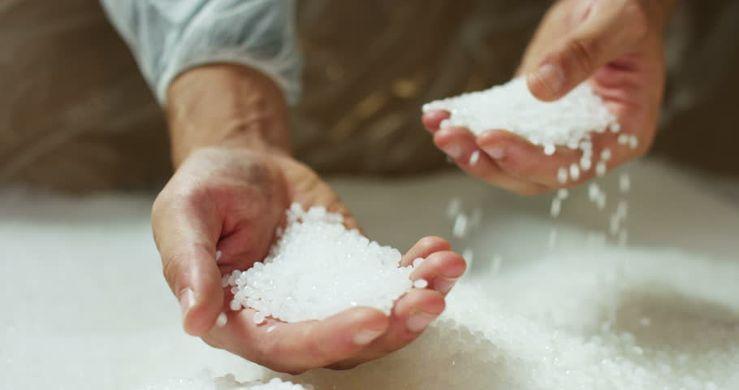 Polyethylene pellets: the starting point for plastic bags and what they can be recycled back into (Image: Goodfreephotos.com)These pellets are then heated again and extruded to make film – of differing thickness depending on the use – which are then cut to size and the seams sealed up, again using heat, to form a bag.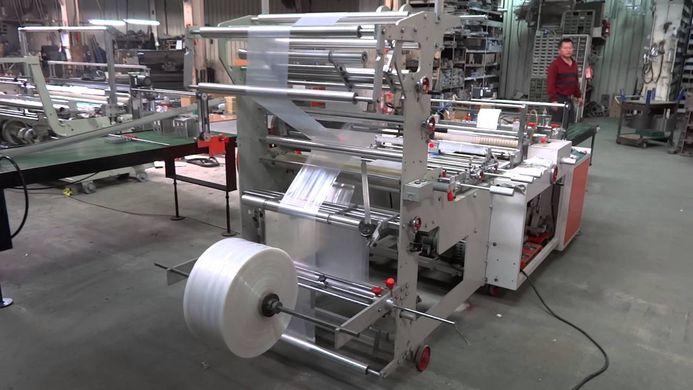 Plastic bags are made from polyethylene film (Image: Plastic Bag Manufacturing Process/YouTube)
How can plastic bags be reused?
Plastic bags are, relative to their weight, very strong and tend not to weather and degrade all that quickly, so they are ideal for repeat use.
So how can plastic bags be recycled? The obvious way is to reuse them as a bag. Plastic carrier bags can be used repeatedly to carry groceries or anything else after their first use. Other kinds of plastic bags can be used to hold all sorts of items for storage or to keep them clean, fresh and protected.
Aside from reusing plastic bags as bags, they have all manner of other secondary uses. They are ideal for covering outdoor plants in winter to protect them from frost. They can also be used, scrunched up, as padding in packages that you are sending through the post.
Used bags can also be used to protect paint brushes when not in use, line pain trays, litter trays and even birdcages.
When they are getting to the end of the (re)useful life, they can be used as small bin liners – although throwing them away, then, with the rubbish inside them brings their reuse to an end. It is at this point that that how to recycle the plastic becomes more imperative.
Why is it important to recycle plastic bags?

The indestructible nature of plastic bags means they are very useful, but also must be reused or recycled rather than thrown away (Image: Wikipedia)Plastic bags are so useful that they have of course been produced in massive numbers and, while there are clear ways to reuse them, it is also important that rather than throw them away when they have finished their useful life/lives that they are recycled.
Plastic bags are very strong – which is why they are useful – but they take a long time to biodegrade if thrown away. Conversely, LDPE and HDPE materials can readily be recycled. Taking them to a recycling centre will see them washed, shredded, melted and reformed into plastic pellets to be reformed into new plastic items, most likely more bags, as well as plastic rubbish bins among other things.
So how can plastic bags be recycled? The easiest way is to reuse them, but, when the time comes to throw them away, they need to be recycled. Can you put plastic bags in recycle bin? If they are made of LDPE or HDPE, then they can be readily recycled through standard, council recycling schemes, so yes, pop them in your normal recycling bin.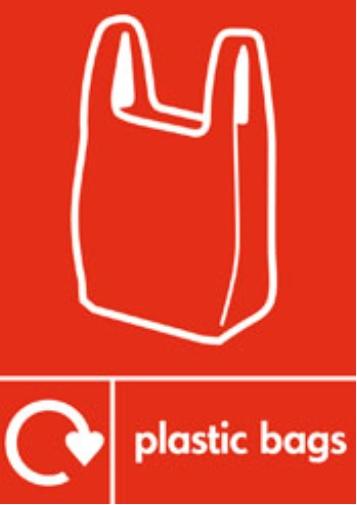 It is easy to see which bags can be recycled as they have the above symbols printed on them – usually on or near the bottom – and these can be taken to the recycling centre or supermarket collection points. To find the nearest one take a look at this handy bag recycling centre locator.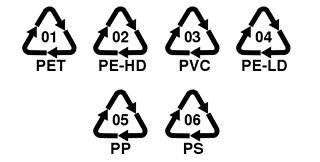 More detailed labels can also be found on bags – and other plastic items – outlining more precisely what they are made of and how they should be disposed of/recycled. These outline the material(s) used in the making of the bag and what they can be used for. It can also be correlated with recycling information on bins at recycling centres.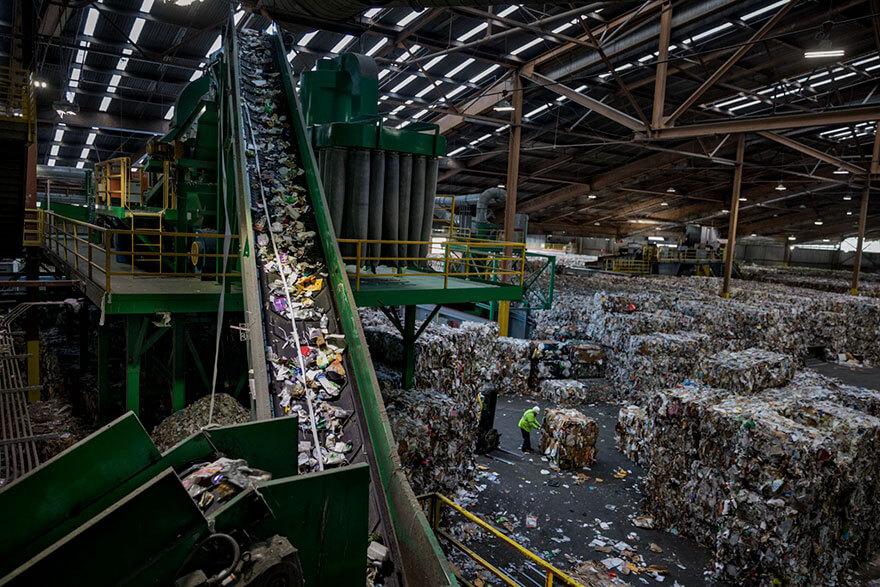 Are plastic mailing bags recyclable?
So can you recycle plastic mailing bags? With many bag types being used to mail goods – there is a growing need for plastic bags in the ecommerce age but how recyclable are the bags on offer? The answer is straightforward: so long as they are made from LDPE or HDPE and, if labelled, label with paper packaging labels so the mailing bags can be recycled.
Plastic mailing bags with write on labels are a single material and so can be readily recycled (Image: Raja).
Some mailing bags contain padding – such as bubble bags – to protect more delicate items when in the mail or in transit and these too can be recycled, so long as the padding and the bag are made from polythene.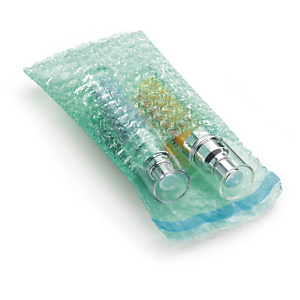 For other goods, particularly sensitive electronics, some mailing bags feature integrated metallised shielding. These bags are made of LDPE, but have a layer of metallised polyester in them too, to shield what's within from static.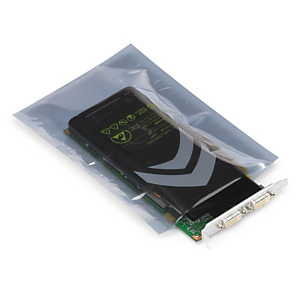 The rise of ecommerce and the sale of more electronic devices is driving up the need for this sort of composite packaging, both for the supply of electronic parts to manufacturers and delivery of finished goods to consumers.
In theory these can be recycled as both materials – polythene and metallised polyester – can be recycled. In practice, however the two layers are almost impossible to separate and each will contaminate the other when recycled.
Conclusions
Plastic bags may be all over the news as a potential environmental hazard, however, they are endlessly reusable for all sorts of secondary purposes around the home and business – from storing parts to being reused for packaging and padding for sending things through the mail.. With increasing use of plastic bags for mailing goods – driven by ecommerce – there is an inevitable rise in their use, but so long as you stick to using bags made from polyethylene, then not only can these bags be reused but they can also be recycled and turned into new bags and many other things.
Want to know more about plastic bags for storage and mailing?
For additional advice on plastic bags and all your plastic bag needs, our Packaging Experts are here to help you find the right solutions and arrange next day delivery. Simply call us on 0800 542 44 28 or visit www.rajapack.co.uk.