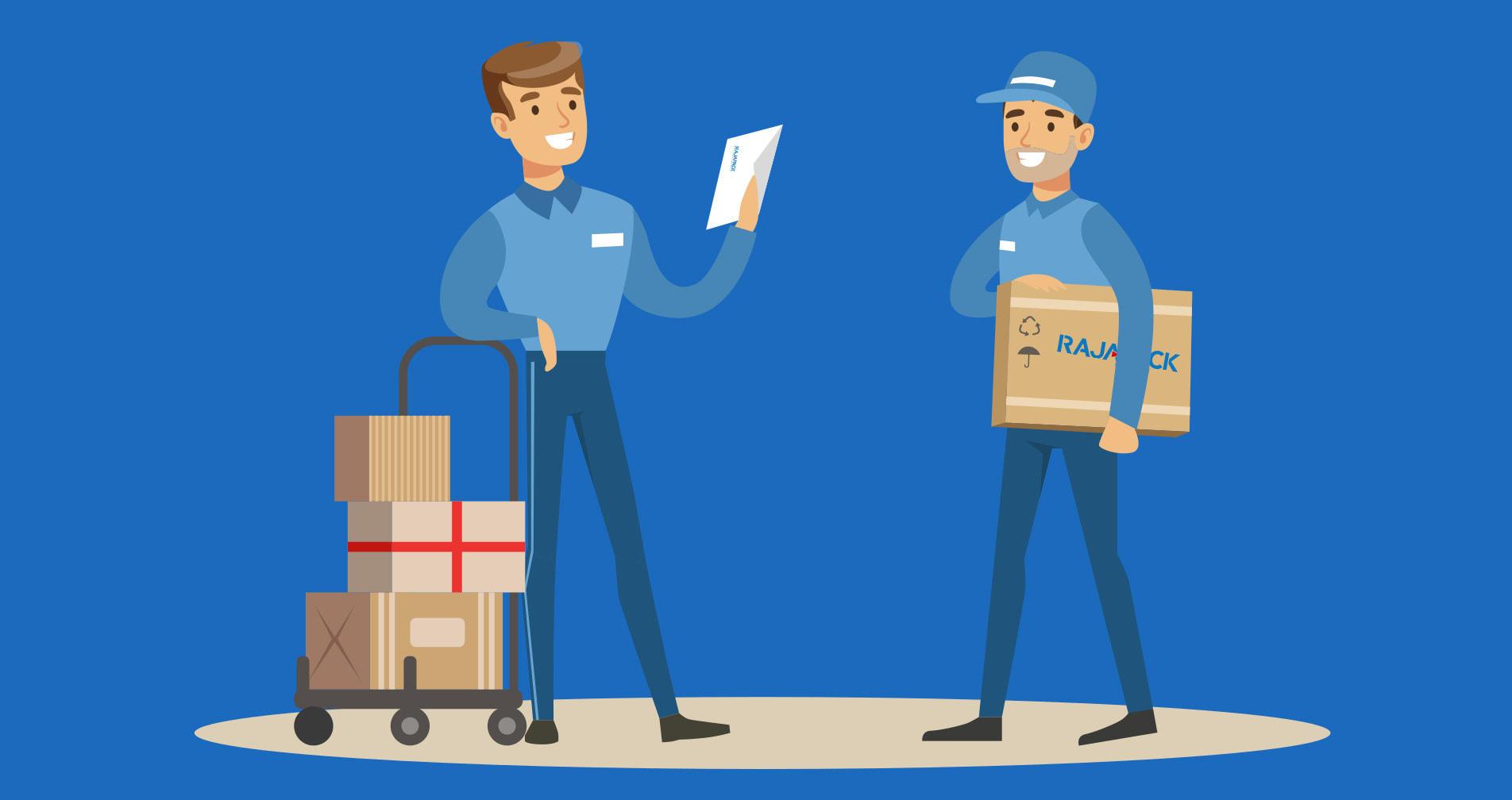 Famously, letters used to arrive on Arthur Wellesley's doormat having being simply addressed 'Number 1, London'. While this worked for the Duke of Wellington, today's ecommerce merchants need to include far more detail than that for packages to not only arrive where they are supposed to, but also to pass seamlessly through the international shipping network.
Here we outline all you need to know – from the basics to the details – of how to label packages for shipping, so that they get where they need to go, get there when they are promised and get there in one piece.
How to label a parcel
Knowing how to label a parcel for delivery has two distinct, yet equally important, attributes: the current name, address and shipping details and the correct kind of label, positioned accurately and firmly.
How to fill out a label
Understanding how to fill out a label depends on the country that it is being sent to, however, the rule of thumb for domestic UK parcels, according to Royal Mail, is that the name and address go on the bottom left-hand corner on the front of the package and is structured with name, building or house number and street, town, city, postcode – all clearly printed or hand written on separate lines in left-aligned text with no full stops or commas.
How to fill out a shipping label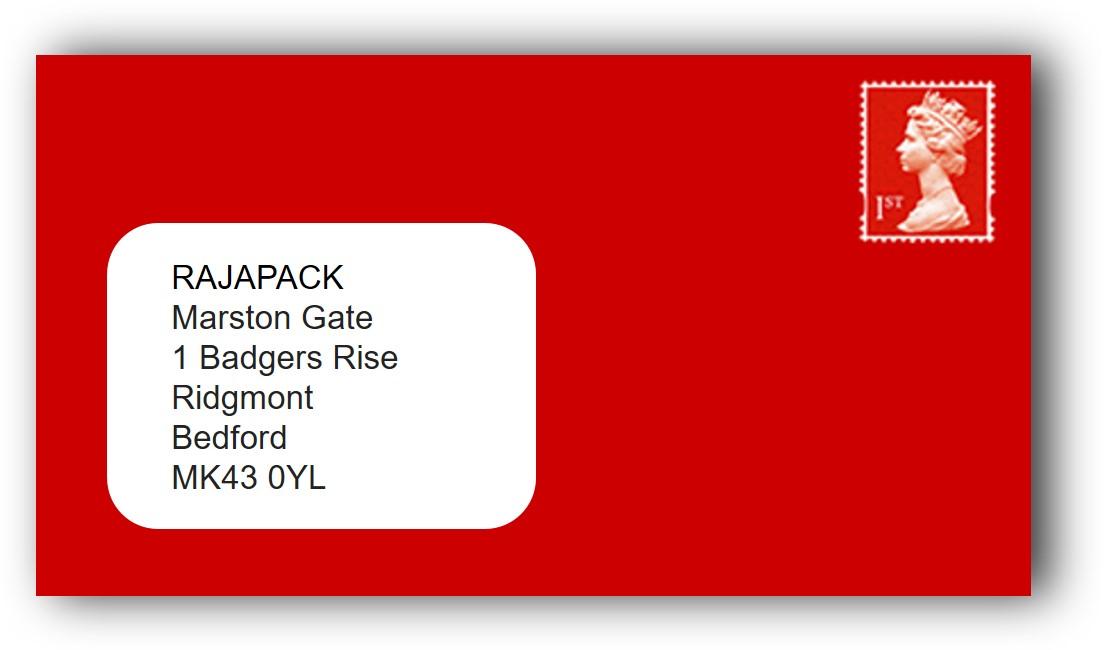 For packages going further afield, vendors need to think carefully about how to fill out a shipping label. This differs from simply sending a parcel as you need to factor in the shipping method specified by the customer. If they have selected priority shipping, you need to mark your package accordingly and pay the right postage/shipping fee.
If you are using a courier you will also need to print out their labelling as this will feature all the barcoded information that they need to get the package through their systems from collection to delivery.
How you fill in the shipping label will depend largely on the carrier and can usually be done via their website and printed out. See the section below for some examples as we look more in depth at shipping labels.
How to label a package
Before we take a more detailed look at shipping labels, it is worth pausing to look at how to label a package so that the label stays attached. While getting the details right is crucial, making sure that the label stays affixed is also key.
The best way to do this is to print the shipping details onto bespoke shipping labels and to make sure that they are properly attached.
You will also have to mark the package with what it contains: outlining whether the contents is fragile, perishable, corrosive, flammable and so on. You may also want to label your parcel "this way up" if the goods need to be kept level.
While many shipping companies will require the details of what is being shipped – especially if you're dealing with international freight – these types of labels also help the goods arrive in prime condition: something vital to your business.
Document enclosed labels with the words 'Documents enclosed' printed on the actual label have the dual purpose of denoting what products are found in the parcel, as well as displaying the delivery address for the courier.

Documents enclosed envelope labels: putting all the details in a handy adhesive wallet is a great idea
There is also an extensive range of other labels to denote contents and handling instructions, such as 'Fragile', 'Handle With Care' – which are there to help keep the product ship shape during transport, as well as to inform the carrier of the special requirements or to warn of any dangers or issues with the contents.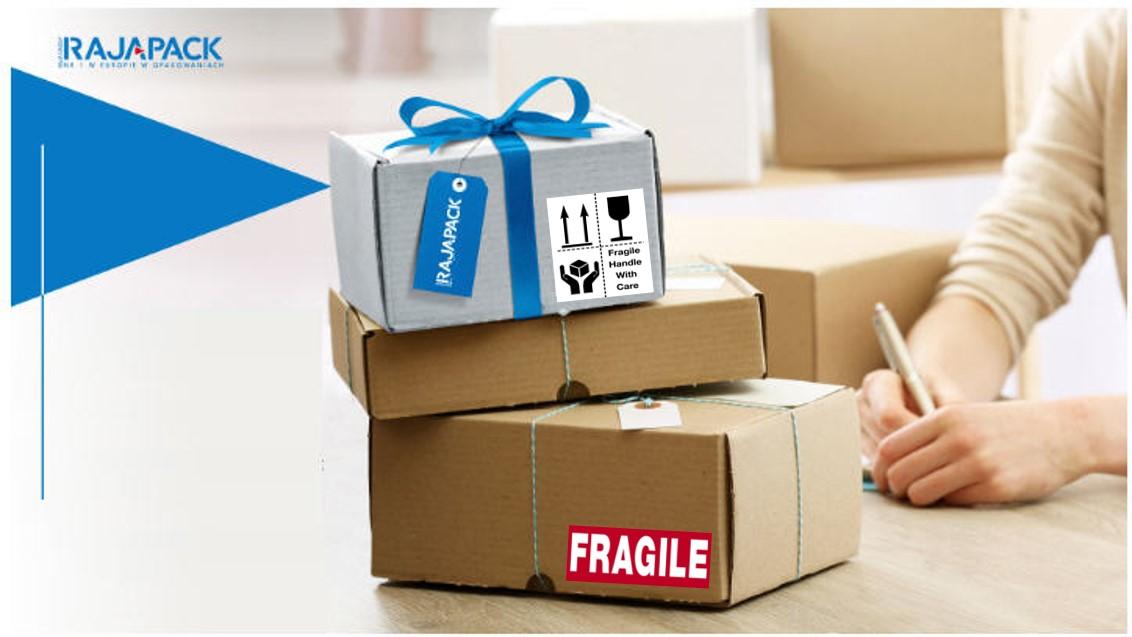 'Fragile' and 'This Way Up' are just some of the ways to label your package
And for extra safety, there are even TiltWatch packaging labels, where the indicator turns red if the parcel has been tilted 90 degrees or more.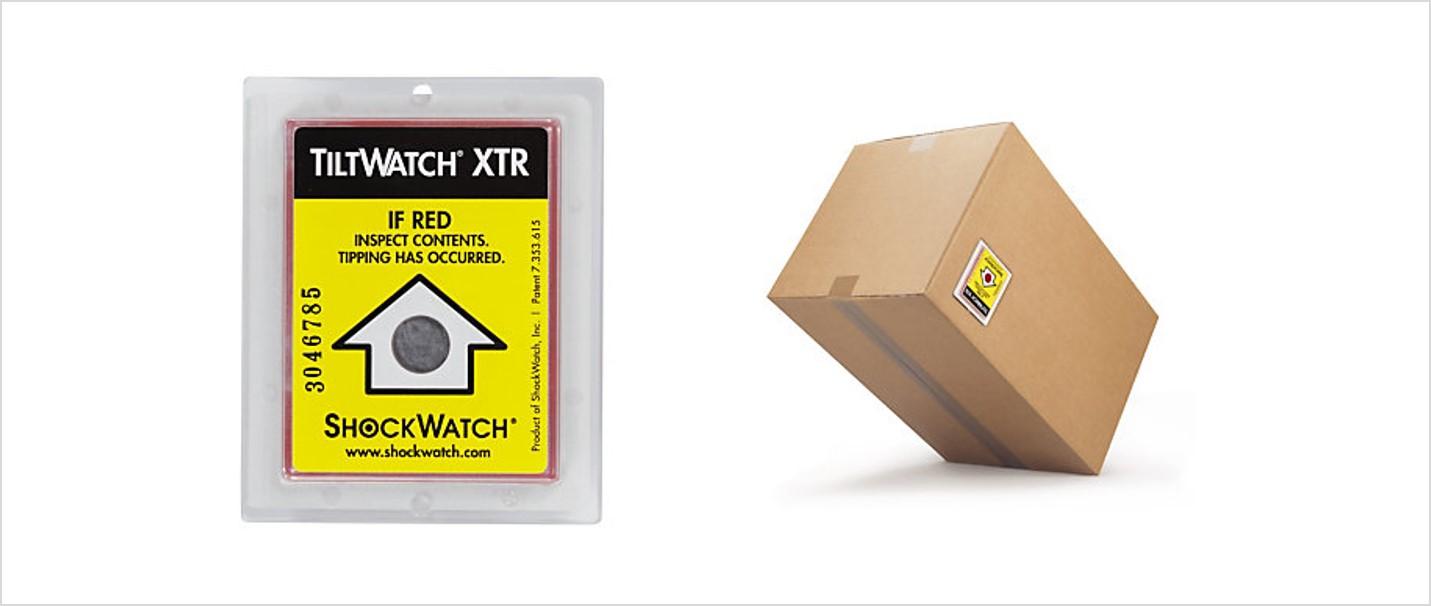 TiltWatch packaging labels: a handy way to see if your package has been kept the right way up
How to label a box for shipping
As we have seen, learning how to label a box for shipping is key to getting your package to the right person, at the right time and in mint condition. Shipping labelling is vital to making this happen.
What is a shipping label?
A shipping label differs from an address label in that it not only features the address of where the package is to go, but also specifies the contents of the container being shipped.
When looking at how to write a shipping label, you must make sure that it contains the sender's address, the recipient's address, its weight, the contents of the package and, if the merchandise is subject to any form of inspection – especially when it crosses borders – the inspection information must also be included.
Labels also include information relating to the method of shipping – be it priority, standard and so on – the carrier, the date sent and tracking information for the shipper.
What does a shipping label look like?
If you're unsure on what a shipping label looks like, below is an example, but yours will feature the specific information you need to display dependent on what you are shipping and how.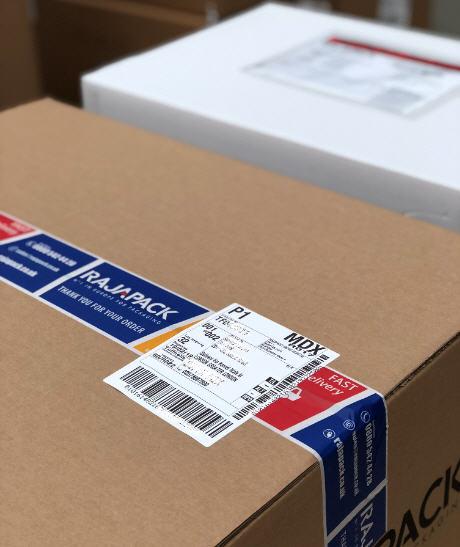 How to put a shipping label on a package
The shipping label should be on one side of your package – ideally the top if there is a 'This Way Up' label on the package – and should be sized so that it fits entirely on that side. Ensure you put a shipping label on a packaging without it being folded over the edges or parts of the label being on the sides, as important information might not be seen or it might prevent it from being scanned!
If you use self-adhesive labels, make sure that they are firmly applied, with no missed corners sticking up, as this could cause the label to be accidentally removed or damaged.
Some shippers also like to cover their labels in transparent tape or insert them into an affixed plastic wallet such as a Documents Enclosed Envelope to protect them from moisture and other damage. This is good practice, but make sure that the whole label is displayed and that the label can be read easily.
In conclusion
So, for anyone who isn't the Duke of Wellington, these are our top tips for labelling packages for shipping. Remember to clearly show the name and address, show the sender, the contents, weight, priority and customer's requirements – and make sure that everything is on the label and is firmly secured to the package and, where you think necessary, protected with tape or a cover.
Also consider how to mark your packages with relevant labels, which will help to get it to their destination in mint condition, so look at where best to use 'Fragile', 'This Way Up' and other labels to help instruct carriers and customers on how to handle the package with care.
For more information, why not read our Labelling Packaging for Shipping guide or visit www.rajapack.co.uk to see our entire range of packaging labels, or call our team of experienced Packaging Specialists on 0800 542 4428.