The benefits of getting the right sized box are clear: your goods will fit snuggly in, will be well protected and ready to be stored, transported, posted or archived. Here we take a look at what kinds of cardboard boxes are available in what sizes, how to choose the right ones for storage, postage or archiving and take a look at the benefits of large boxes and small boxes.

Large cardboard boxes vs small cardboard boxes: what are the benefits
The chief benefit large cardboard boxes have over small ones is that you can put many small cardboard boxes inside large boxes, shipping smaller items in bulk and giving the goods therein the protection of, essentially, two boxes.
However, large boxes and small boxes come in a wide variety of not only sizes but also formats and sizes, each designed to offer the perfect storage and/or transport solution based around the goods being shipped.
Naturally, for large and bulky items, you will need a large cardboard box – triple walled cardboard boxes. It's great if, say, you have engine parts to dispatch.  Similarly, 700mm double-walled boxes are designed to stack on pallets – they are standard Euro sized – and are ideal for the storage or transportation of all those items in smaller boxes.
Small boxes on the other hand have a varied array of uses. These come in a variety of sizes and can have reasonably secure lids – making them ideal for sending items through the post, as well as for packaging, storage and, as we shall see, archiving.
How do you store any item safely in archive boxes?
Storing items safely in archive boxes is a vital part of any business. Even in the digital era, it is essential to keep hold of paperwork pertaining to everything from tax to HR to publications and more – and this specific form of storage requires a specific form of box: the archive box.
Archive boxes are designed to be sized to accommodate the standard kinds of paper used in modern offices and, with their sturdy construction and closable lids are ideal for keeping out moisture, damp, dirt and dust – as well as stopping sunlight damage fading what is written on the paper.
To safely store items in archive boxes, you need to choose a box that fits your needs – so for easy access archive box folders have a closable lid and a finger hole for easy access. They can take A4 pages up to around a ream and are ideal for storage on shelves.
For archiving these box folders – for when they are no longer containing current paperwork that you need ready access to, but which you still need to keep – there are a range of cardboard archive boxes that can hold up to five archive files at a weight of 20kg. These have a closable lid offering great protection and handles for easy storage and retrieval.
Also in the pantheon of archiving boxes are Bankers Box transfer files, which are ideal for accessing information and publications that are needed often. They can be easily labelled and shelved and have easy access for users. Bankers Box transfer files can also be archived, in special Bankers Box two-piece cardboard archive file boxes, which are also ideal for storing lever-arch files, ring binders and foolscap magazines. Remember always label your boxes so that you – and others – knows what is where.
For all other archiving demands – from lose papers, to files to magazine and more – there are Snapcase two-piece cardboard archive boxes, which are designed to allow for maximum storage and easy access. They come with handles and a strong base so are ideal for moving things around and the sturdy lid adds protection. And lids are really important, as we shall see shortly.
What are the best boxes for postage?
Thanks to the growing hunger for buying things online, the cardboard box is most popular, and is the most practical – you can buy specialist boxes for postage. The best boxes for postage have to offer a range of things: they have to offer strength and protection for the goods inside, they have to be durable enough to withstand handling and transit, they have to be tough enough not to come apart when being bumped and they have to provide ample space for labelling for addresses and postage franking.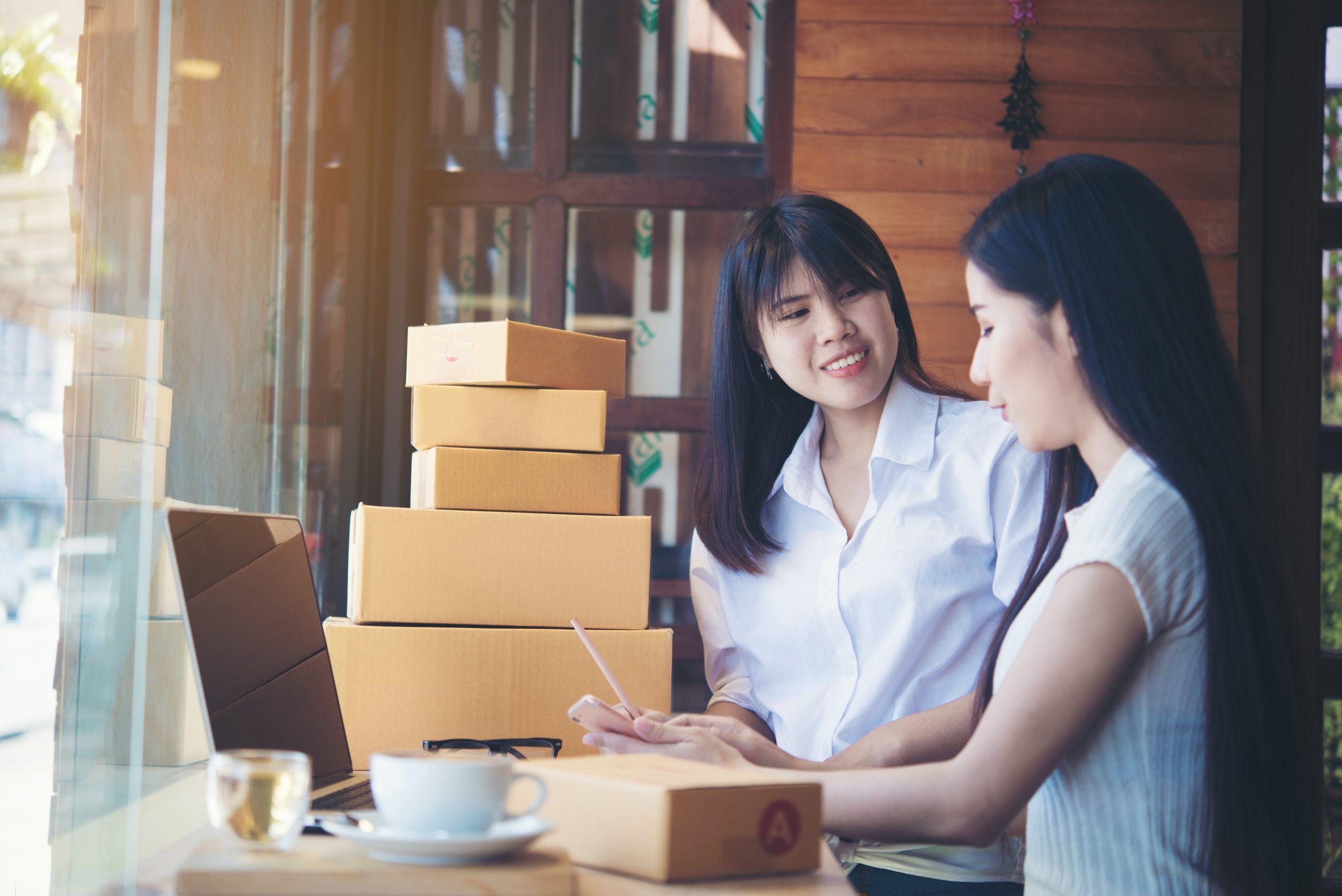 With this in mind, there is quite a choice to be made when looking for a box for postage for your items.
The basic postal box is made from ridged flute corrugated postal board, which offers strength and protection for the goods inside when in transit. They also have an easily closed, locking flap that is secure, as well as neat and smart looking. These boxes offer all that you could hope for in a postal box: strength, durability and a sealed lid.
With the growth of ecommerce, ever more complicated and unusual things are being mailed, so postage boxes also come not just in a range of sizes, but also in a range of formats. For starters there are flat ones, made of the same tough corrugated card, designed for anything flat – and can be a great alternative to mailing bags.

Book boxes, meanwhile, are specifically designed for the postage of books, complete with sealable flap and sides to protect the books in transit.
If you are looking to post delicate items such as mugs or electronic devices, glass ware or ceramics then you need to choose postal boxes that will offer added protection. This is where foam-lined postal boxes and deluxe crash-proof postal mug boxes come in to play.
Foam lined boxes have a strong cardboard outer layer, but inside is lined with non-abrasive polyurethane foam that will completely surround what is in the box. Giving it excellent protection from the rigours of postage.
Mug boxes, meanwhile, not only have a crash-lock base, but also an inner cardboard fitting that holds the mug in place throughout the postal process with no need for void fill.
If you need a large box for posting then you need to choose a triple walled, corrugated box which provides delicate items with the shockproof, robust protection they need in the post.
One of the downsides of ecommerce is that things sometimes need to be sent back – and quick pack returnable boxes with adhesive strips are ideal for this. They offer easy and fast assembly, simply push the opposite corners towards each other and the base flaps lock together automatically. These strong and secure crash-lock base boxes close with an adhesive strip so there is no need for tape or glue.
The boxes are easy for customers to open and re-seal; simply pull the tear strip to open then secure the box using the second adhesive strip and it is ready to be returned.
Sometimes a postage box needs to be, well, not a box. For flat items such as maps or charts, textiles or prints, or long or cylindrical objects, postage tubes offer a great postage solution – they are strong both laterally and longitudinally and come with a tough plastic end cap that protects the ends and adds strength to the whole tube.
The benefits of cardboard boxes with lids
While end caps are essential to the integral strength of a postal tube, cardboard boxes with lids also offer many benefits for those looking to post, transport and store items. Cardboard boxes with lid features are ideal for storage, postage and transit as the lid protects the items inside from impact, moisture, dust and dirt. It also stops things falling out.
Having a lid on your box also means that you can stack them on top of the other. The lid also provides an ideal canvas in which to write what the contents is or to put an address label or postage franking if it is for posting.
---
Looking for the best shipping boxes?
---
Storing items in extra-large cardboard boxes
Extra large carboard boxes have to be innately strong to support themselves and to handle the kind of heavy loads that you want to store or transport in them. For this reason, extra large cardboard boxes are constructed from triple walled, corrugated card and can handle loads of up to 500 kg – the weight of a small cow.
It is best to pick large cardboard boxes that come in Euro or Chep/UK pallet sizes, as this makes them much easier to store and transport en masse. They are also strong enough to with stand the strapping needed to palletise such boxes, especially if you put strapping protectors on them.
These boxes are the expert's choice when shipping large goods such as machine parts, domestic appliances, builder's tools and construction products.