Adding personal touches with gift wrapping paper and accessories is great for personal gift giving and is an excellent additional service to offer as a merchant or retailer – especially in the ecommerce era we find ourselves in.
With Christmas coming, we take a look at the range of wrapping paper and bags available, the colours, the textures and the finishes, as well as looking at the roller machines that can make it easier to do neatly and professionally and how to finish it all off with a ribbon.
Personal touches with gift wrapping paper and accessories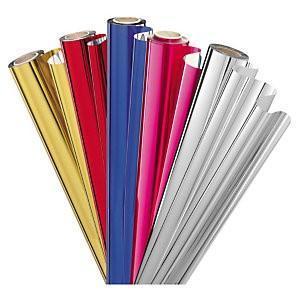 Personal touches with gift wrapping paper and accessories are what make Christmas – and all other gift-giving occasions – special. Gift wrapping makes giving presents and gifts exciting and special, but adding that personal touch with a right wrapping paper can really make it extra special.
For personal gift giving, getting the wrapping right makes for a lovely gifting experience, but for many ecommerce businesses, being able to offer professional and inspired gift wrapping as an add-on service is an excellent way to increase sales and revenues.
Whether you are wrapping it for business or for personal use, having the right gift wrapping paper, with the right accessories, such as bows, ribbons and gift bags makes all the difference – and with the right gift wrapping and accessories, you can let your creative side really fly to make gifts look great.
Patterned gift wrap is a good place to start, either appropriate to the occasions or just that looks nice. Mixing it up or using dual coloured wrap can also make for an individual and unique wrap. Tie it off with the right ribbons and bows and you have transformed an ordinary present into a work of art.
For events such as baby showers and christenings, along with wrapping hampers – where the goods themselves are a feast for the eyes – clear wrapping is ideal. There are even many ways to make your presents look beautiful and save the planet, with extensive ranges of eco-friendly gift wrapping.
In short, there are myriad ways to wrap and many things to wrap with – but how do you make that work on a practical basis? Here are some tips and tricks.
Is a gift wrap paper roll holder necessary?
A gift wrap paper holder is necessary if you want to make your gift wrapping look professional with ease. Gift wrapping paper roll holders hold the gift wrapping paper rolls on a roller that allows for smooth, even and straight dispensing out of the paper. The devices also feature a cutting edge against which premium quality gift wrap paper can be neatly torn.
These machines are ideal for giving a professional finish to wrapping and, for those that need to do a lot of wrapping – either for a large group of family and friends or as part of a gift wrapping or ecommerce business – these holders make it much faster and easier to handle in bulk.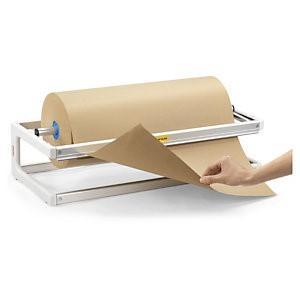 Counter roll holders are made with sturdy white enamelled die-cast chassis and satin finish aluminium rails, these rollers also have strong rubber feet that help stabilise the unit. They also feature a serrated blade to cut through wrap, Kraft paper and even transparent film wrap.
These wrap holders are ideal for gift wrapping, as well as being very well suited to floristry too, allowing for the right amount of wrap for varying sized bunches of flowers to be dispensed and torn neatly off as desired.
Showing you care with eco-friendly gift wrapping

Showing you care with eco-friendly gift wrapping adds to the charm of having a nicely wrapped gift. Making this happen is  made all the easier with the growing range of recyclable gift wrap and eco gift wrap available. Coloured tissue, recyclable – and recycled – Kraft paper wrap, as well as coloured Kraft paper gift boxes, bags and pouches are all excellent plastic-free gift wrapping options that can deliver the wrapping 'wow factor' and keep your eco-friendly credentials intact.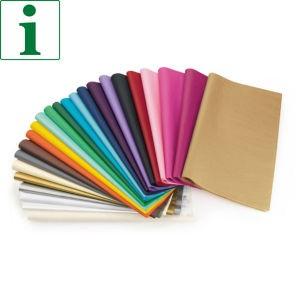 Coloured tissue is luxurious and eye-catching and adds to the overall feel of quality when wrapping – and it is easy to recycle, even when coloured. Coloured, crinkle-cut shredded paper can also be used to protect products, as well as giving them that professional and elegant feel, adding to the whole wrapping experience.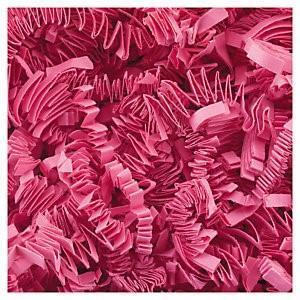 Coloured Kraft paper wrap, Kraft paper boxes and bags are also exciting was to present gifts, that can be recycled or even reused. Whether it is plain or patterned, Kraft paper provides a sturdy wrap that exudes the feel of luxury and offers the goods inside some degree of protection too. A win-win-win.
What's the occasion? Christmas gift wrap and festive flourishes
Whatever the occasion, good wrap makes a gift, but at Christmas it is particularly important. Christmas gift wrap, with a festive flourish, not only makes the presents look like the presents from A Christmas Carol, but from a practical perspective it also protects what's inside.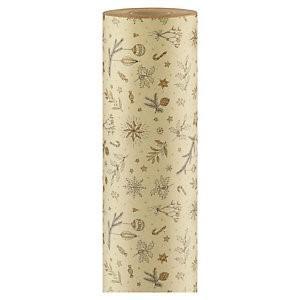 Glass-fibre reinforced patterned gift wrap is environmentally friendly and convey all that is good and earthy about Christmas; holly, mistletoe, snowflakes, candy canes and bells.
But Christmas gift wrap roll isn't just about a nice print, the Christmas theme can be carried through with colour, texture and pattern – and accessories such as ribbon, as we shall see.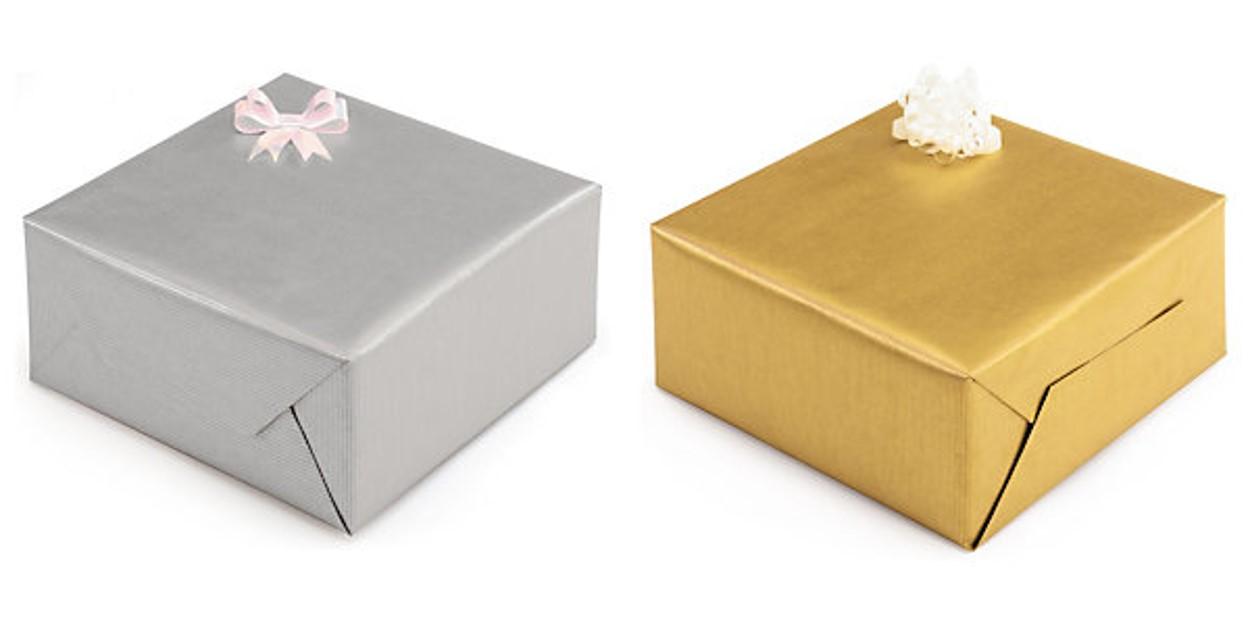 Silver and gold Kraft paper wrap is also quite season, as is polka dots. There are also a wide range of patterns – from geometric to spots to bottles to plain – all of which are ideal for any occasions, but which also tap into the celebratory feel of the Christmas season with Christmas gift wrap.
There are also clever things to do with mixing and matching different patterned gift wraps to create all manner of bespoke wrapping experiences.
And if that sounds too complicated, you can create a similar look with cool dual-coloured Kraft paper wrap.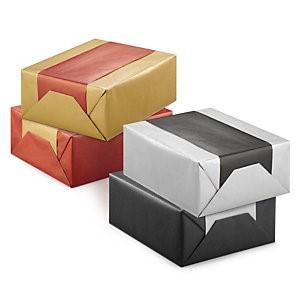 What's the occasion? Clear gift wrap for baby and bridal showers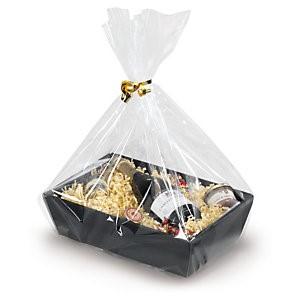 Of course, Christmas is but one occasion where good wrapping counts – through the year there are many others. Baby and bridal showers, for instance, also need to be wrapped in quality gift wrapping paper that is appropriate to the gravity of the occasion.
Recycled clear gift wrap – made with 30% recycled material – is clear and shimmery all at once, making it ideal for wrapping gifts for new mums and their babies, brides to be and for adding a touch of glass to hampers and other gifts where seeing what's inside is a benefit.
Patterned wrapping paper, printed on luxurious and thick Kraft paper in a variety of patterns makes all gifts, whatever the occasion, look really alluring. When wrapped using a counter roll holder, it can look neat and clean and professional.
Finish it off with a gift wrap ribbon
While wrap looks great, it can be finished off really well with gift wrap ribbon. This can help hold the package together – especially if the gift is made up of multiple components – but also can make the whole package look great.
Available in a vast array of colours, as well as in satin, raffia and metallic finishes, gift wrap ribbon sets of any package for any occasion. Teaming the colour with the paper can make for a beautiful package, while using ribbon with a plain Kraft paper wrap can add a touch of simplicity that makes the package look classy and professional.
Want to know more about our wide range of gift wrapping paper?
For additional advice on the best gift wrapping paper, rollers, ribbon and more, our Experts are here to help you find the right solutions and arrange next day delivery. Simply call us on 0800 542 44 28 or visit www.rajapack.co.uk.