Shrink wrap and stretch wrap are both perfect packaging solutions – both are tear resistant, water-proof, dust-proof and help hold bundles of items together for storage, transport and retail. But what are the differences and how can each be used? Let's find out.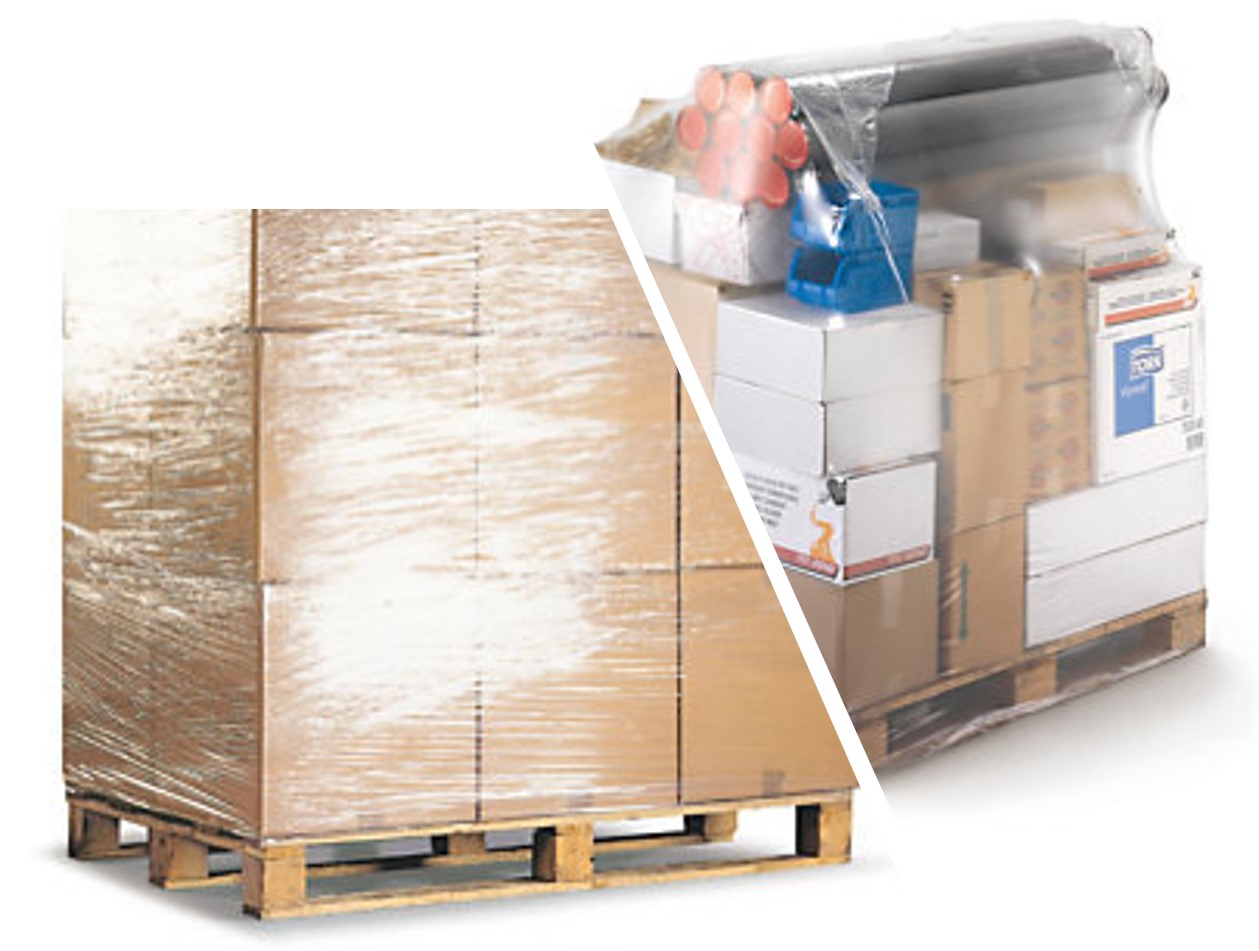 The difference between shrink wrap vs stretch wrap
Shrink wrap is a staple of the packaging and warehousing industry and, as we have seen in previous blogs, it can be used to cover everything from small goods to helicopters – but it isn't the only way to cover goods to protect them in transit and storage. There is also stretch wrap. So what's the difference and what can they be used for?
Both are used to package up separate products to keep them together for transport and storage. Both are made from the same thing – polythene, typically – and both are usually good at protecting the products.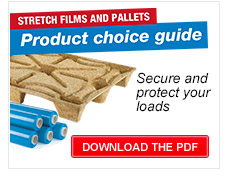 The key difference comes in how the wrapping is done and why. Stretch wrap sees the products wrapped tightly in the wrapping film until everything is secure. The stretch film is stretched to about 300% of its natural size in this process and, when in place, tries to shrink back to its original side – creating a firm hold on the goods.
The same applies with shrink wrap, only it is then heated to 100 to 150ºC and allowed to cool – where it then shrinks even further to form an even tighter fit round the items.
Why would you do this? It is all about what you want to do with the goods. Stretch wrap is generally more for transport, typically, found wrapping boxes and more to keep them together on pallets for transport. While shrink wrap is generally more often used for displaying your product, to contain products in the retail, food and pharmaceuticals businesses to protect goods for sale. You may have well already seen goods pilled high in supermarkets, and items wrapped in boxes on pallets.
What is shrink wrap film?
Shrink wrap film is made from a kind of plastic known as a polyolefin – the most common forms of which are Polythene and PVC. It is a strong, often transparent – although doesn't have to be, as we shall see – and offers protection to heat, cold, moisture, dust and other contaminants.
When heat shrunk over goods and pallets, it provides a puncture proof and secure way to hold items together for storage and transport and is an ideal way to package things.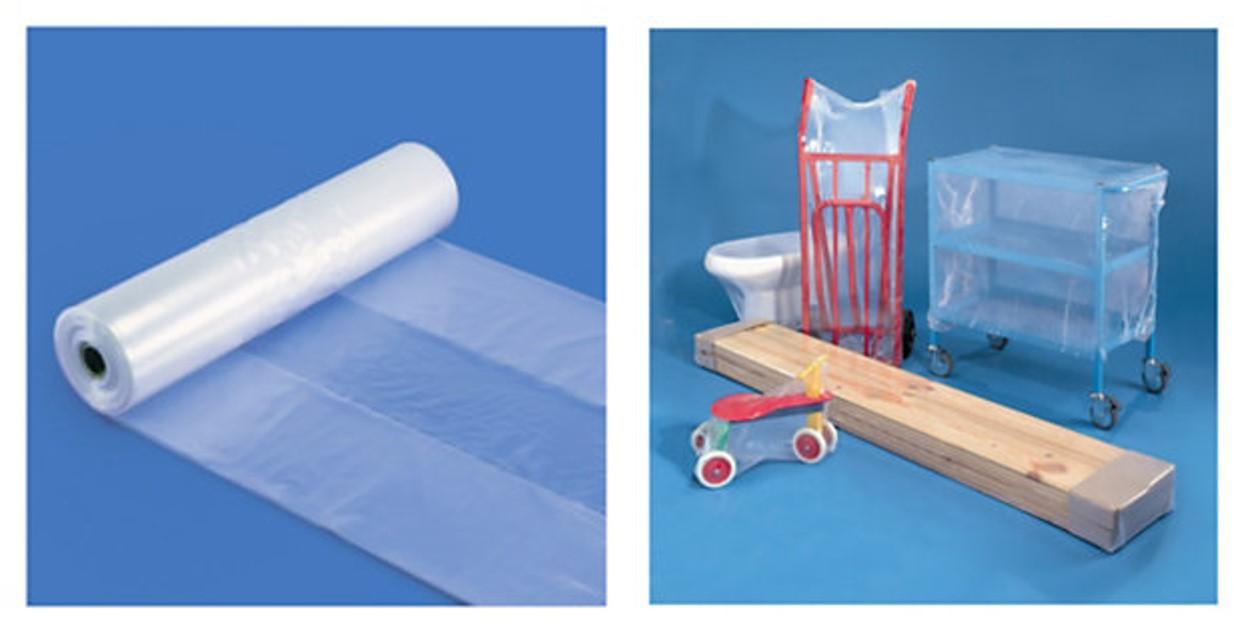 Continuous shrink wrap rolls are ideal for wrapping outsized and irregular loads
For pallet loads, the ideal way to deploy the wrap is from a roll that offer a continuous sheet of shrink wrap material that can be wrapped around as many times as needed and round all sorts of irregularly shaped or tall pallet loads.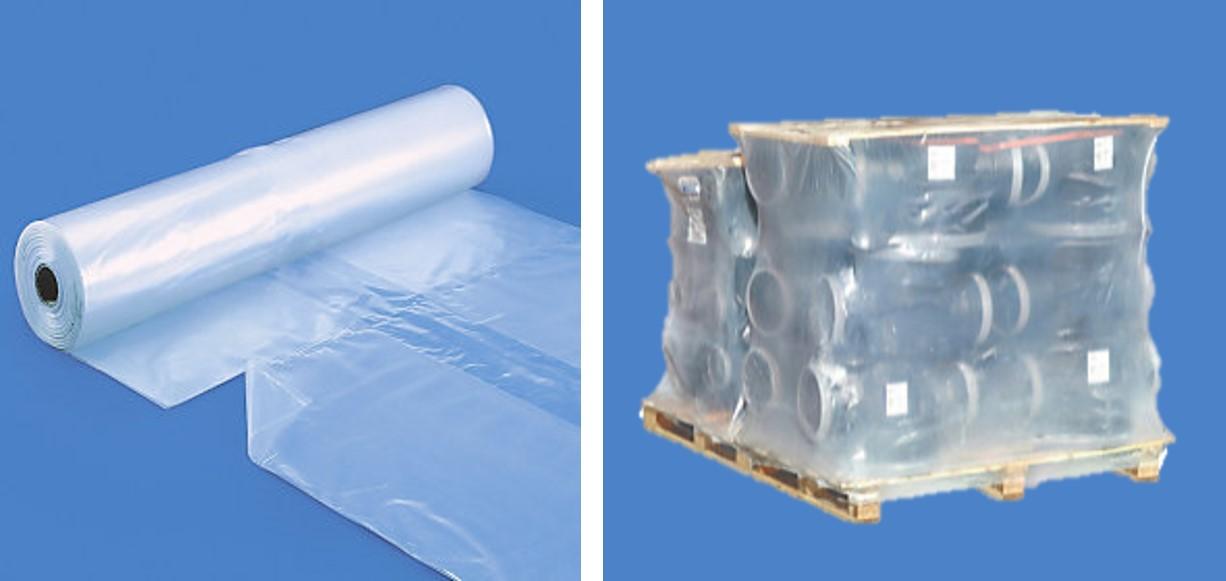 Shrink wrap roll with perforations
For more standardised loads, shrink pallet covers on a perforated roll can be torn off, slipped over the load and then heated and shrunk into place. For best results raise the pallet to a position where you have easy access to the underside – then pull the cover down underneath the corners of the pallet.
These are made from 120 micron low density polythene and come in range of sizes. To work out the cover height that you need: Load height + 1/2 width + 140 mm. For example, if your load is 1160 mm high (including the pallet) on a standard 800 x 1200 mm pallet, you need a cover with a minimum height of 1160 + 400 +140 = 1700 mm.
So how do you actually apply the shrink wrap? A shrink wrap machine can be used to both wrap and shrink smaller items. These are ideal for retail products as the clear wrap displays items professionally, and is highly secure and tamper-proof as the film takes the shape of the product.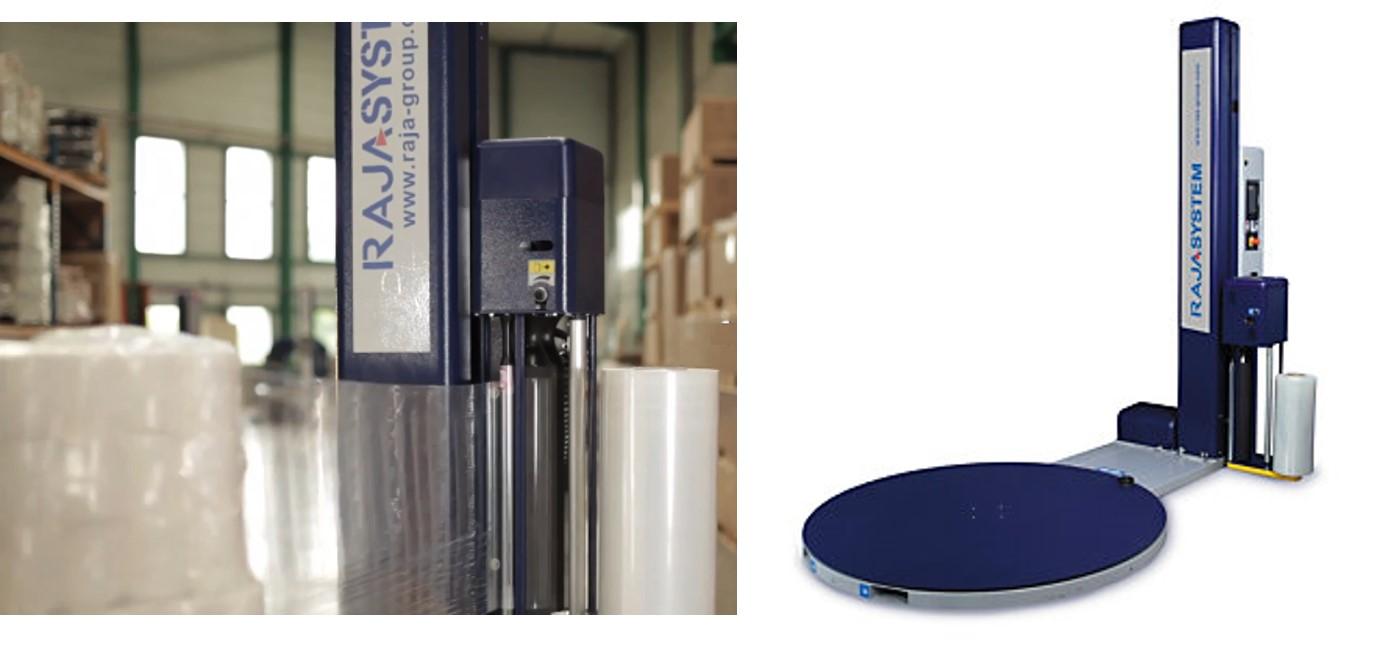 For larger loads, the equipment needed to do the wrapping involves specialist machines that can spin the pallet and wrap the goods and heating equipment to do the heat shrink.
Once wrapped, the packages need to be heated to shrink the wrap. This is done using heat guns. These come in a range of sizes and shapes to suit all budgets and work by burning butane to produces ambient heat. This shrinks the wrap but is gentle enough not to over heat the products therein.
---
Tip: Do you know how to use a heat gun?
---
What is stretch wrap film?
To all intents and purposes, stretch wrap is the same as shrink wrap – only you don't heat it to shrink it. When wrapped around pallets and products using a stretch wrap machine, the wrap is stretched to some 200 to 300% of its static length. Once applied it then tries to pull itself back into its original dimensions, tightly gripping the products.
There are several kinds of stretch film. Blown stretch film is tear and puncture resistant and is suitable for use in deep freeze storage and comes in six thicknesses and two widths – and can be black or transparent.
There is also cast stretch film, which is clear, tear resistant and will cling to itself and products for secure hold. By sticking only to itself, it prevent products on pallets from moving while in transit. This pallet wrap is very popular in the food industry.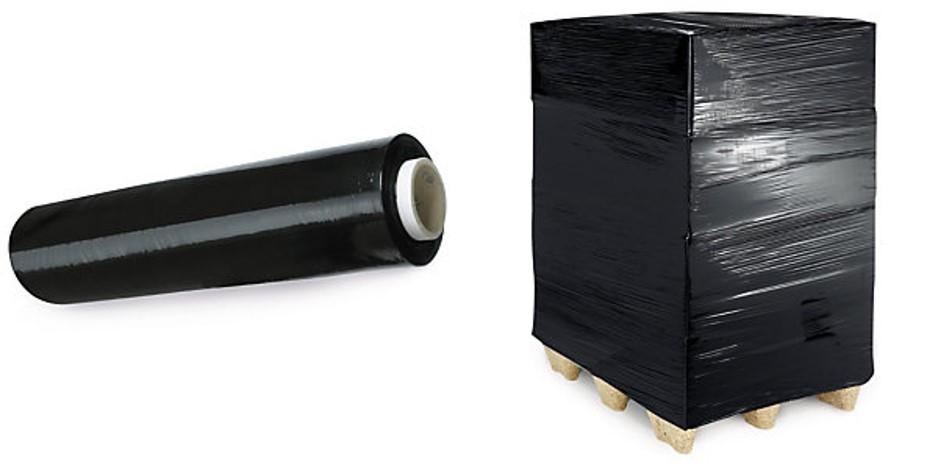 Cast stretch wrap is very versatile. For wrapping consignments weighing less than 500kg use standard 15 or 17 micron film. For consignments weighing up to 700 kg use the stronger 20 micron film. For additional strength and tough conditions use the 30 micron film and to conceal the contents of your pallet use the black cast stretch film.
So how do you put stretch wrap on? Well firstly, it depends on how many pallets or items need  wrapping! For more than 15 pallets a day, use a stretch wrap machine to speed up end of line wrapping. Otherwise stretch-film dispensers or mini stretch film rolls would be more suited.
Looking for more packaging information?
Our Packaging Experts are here to help you find the right solutions. Simply call us on 0800 542 44 28 or visit www.rajapack.co.uk.