Tape plays a vital role in any business and its uses are multifarious. From sticking things together, to sealing packages, to acting as de facto labels; without tape, many of us would quickly come unstuck.
But which kinds of tape are best for which jobs? Here we take a look at some of the common kinds of tape available and what each is best suited to. Let's get stuck in…
What is masking tape?
Masking tape is a lightly adhesive, easy to tear, paper tape, that can be smoothly applied and removed without leaving marks or damage. Traditionally also known as painter's tape, masking tape comes in a variety of widths and is designed for use in painting, to mask off areas that should not be painted.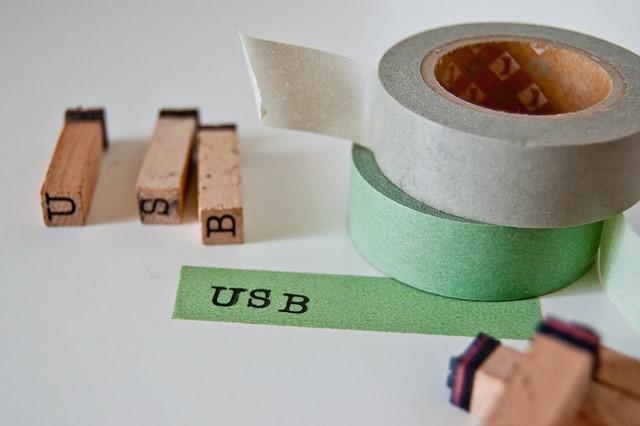 However, the gentleness of masking tape – thanks to its low-level adhesive – makes it ideal for many other uses, not least in packaging.
What is masking tape used for?
Masking tape is used for an array of tasks despite it being originally designed for masking during painting. According to a Reader's Digest study, people use it to mend everything from Hoover bags to umbrellas, to hang party streamers or to even make a road for toy cars!
But by far its most prevalent, non-painting use is to label things – and this is where masking tape comes into its own. It offers a clean and simple way to label and identify small products or components, without damaging them. The tape sticks to most surfaces, be they metal or plastic, without leaving a mark – making it ideal for labelling in offices and warehouses. It is also water and heat resistant, so it is ideal for marking products that are shipped overseas.
It also comes in a multitude of sizes, with small tape being ideal to label and protect a small number of components, or to make sure that the goods remain untrammelled, there is a range of reliable Scotch 3M masking tape that can be cleanly removed after use.
What is paper tape?
Having learned about masking tape, you might now be asking yourself – 'so what is paper tape?'. Understandably we can see why there might be some confusion over this popular material. Masking tape can apply itself to a multitude of tasks, it often isn't adhesive enough to be used to seal boxes and packages. For that you need paper tape.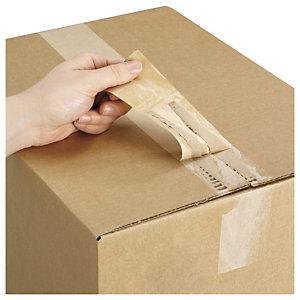 Paper tape offers a much more secure way to seal up boxes and packages, being much more strongly adhesive. It is also water resistant and works well in humid conditions, making it ideal for sealing up boxes for transit or storage.
Self-adhesive paper tape can be quickly and neatly applied direct to the package or box, often from a dispenser.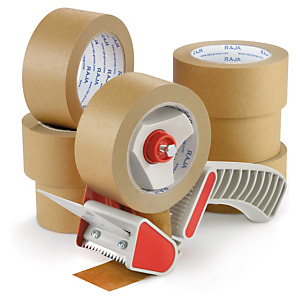 For a more secure, longer-term seal, water-activated, gummed paper tape offers an ideal solution, again being applied using a special unit that moistens the tape as it is applied.
What is paper tape used for?
As we have seen, paper tape is used for sealing up boxes and packages for shipping and transit – ideal for the long haul.
To quickly seal packages, self-adhesive paper tape can be readily applied with a neat, hand-held dispenser, that also features serrated teeth to snap it off at the exact length needed.
For a longer-term seal, gummed paper tape can be applied with water; once dry it bonds to the board. But gummed paper tape has another advantage: it can be recycled. Once pulled off – to open the package – it can be thrown in the recycling or left on the cardboard box, to produce, somewhere down the line, more paper tape, another cardboard box or perhaps even art.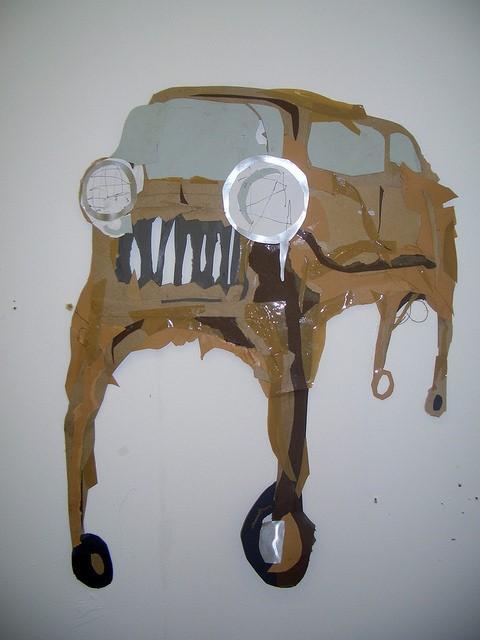 How to use paper tape?
You might be used to only using plastic tape but once you understand how to use paper tape, you will realise the benefits are suited for certain applications. Being made from paper, it is known for its recyclability. Paper tape – self-adhesive or gummed – is ideal for use on today's recycled and partially recycled boxes. Many of today's recycled boxes include a certain amount of plastic, making it hard for plastic tapes to stick and seal. Paper tape forms a much better bond with this sort of material.
Paper tape – especially gummed, reinforced paper tape is also more cost-effective. Cross reinforced tape is strong and, importantly, instantly adheres – so your operatives are using less of it than plastic tape, which most people tend to overuse in multiple layers.
To effectively use paper tape appropriately, remember to apply using a tape dispenser for a smoother adhesion and better application!
What about packaging tape?
So all this talk about paper tape, what about packaging tape. Of course paper tape and masking tape aren't the only, or always the best options for labelling and sealing packages. Vinyl-based packaging tape is a strong and durable alternative to paper tape, offering a good strong seal for all manner of sizes of package or box.
As you can see, packaging tape comes in a range of sizes and colours and can even be used to usefully seal and label packages, marking them as 'Fragile', 'Do Not Shake' or even as a security seal to show that they haven't been tampered with or opened in transit.
In conclusion
Packaging tape comes in all sorts of shapes, sizes, colours and makes it one of the most versatile packaging materials. From masking tape that can gently hold things together or act as a lovely label, to paper tape that offers a strong, yet environmentally-friendly, way to seal boxes and packages from transit and storage, the role of tape is huge. Let's not also forget about custom printed tape, this personalised tape is available in paper and plastic, it allows you to not only seal your packages securely, but also to add your all-important messaging or even some much needed branding – so your customers stick with you, if you'll pardon the pun.
For more information on packaging tape, simply get in touch with our team of Packaging Specialists who are on hand to offer advice.  Visit rajapack.co.uk or contact 0800 542 44 28, or sales@rajapack.co.uk.