Delivering online sales to the customer as quickly and efficiently as possible is more important than ever. Customer expectations have risen and buying decisions can be based on whether the delivery time meets what the customer has come to expect. Waiting a full working week for a delivery is becoming a thing of the past. This means a fast, reliable logistics stream can be the difference between making or missing a sale.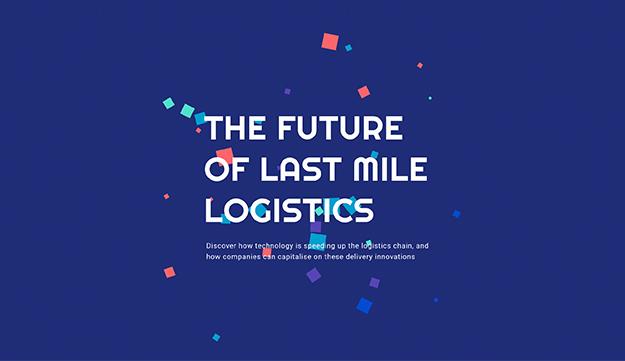 Taking to the skies
There are many new technologies in development predicted to speed up last mile logistics. Some of these have already been trialled, all be it in very limited tests, and are beginning to look a lot more plausible. With no less than seven companies racing to get their version of an automated ground vehicle (AVG) onto the streets it's now a matter of when, not if. And the same applies to drones Amazon has already carried out several test deliveries in the UK, with the view to expanding these in the near future. So far, the technology isn't suitable for every delivery – high rise flats in the inner city could prove to be a challenge – but for more rural areas close to distribution centres, drone deliveries are now a viable option.
Innovate or risk falling behind
Companies who pay attention to new technologies will undoubtedly fare better than those who are slower on the uptake. But, the last mile is completely reliant on having warehouse processes that select, package and ship as efficiently as possible. This means it's more important than ever to have modern warehouse equipment and constantly ensure your operation is running as smoothly as possible.
To find out how businesses are dealing with the challenges of last mile logistics Rajapack spoke to two different companies, Mindful Chef and Trouva. Both are dedicated to finding the fastest way to handle the last mile of their logistics stream. Find out what they had to say in our interactive content piece The Future of Last Mile Logistics.