The best straps for pallets for shipping depends on what you are shipping, how it is packed and, indeed, whether it is on a wooden pallet or one made of plastic or fibre board. Pallet strapping or pallet banding – also known as palletising – is a way of holding goods fast on a pallet, making transport easier and protecting the pallet's contents.
So what are the best straps for pallets, how does a pallet banding machine work, what are pallet bands made from and how do you put them to use? Here, we show you all you need to know about palletising?

What straps for pallets are best for shipping?
The best straps for pallets for shipping is a key decision when looking at storage and transport of your goods. When transporting goods on pallets, it is essential to make sure that they are secure, so that goods in storage or in transit aren't damaged, broken or lost. This is why you need pallet strapping. While pallets are an ideal way to corral items into one easy, stackable block, the goods have to be secured in place.
When palletised, goods are often shrink wrapped or covered with some form of film to protect them from water, dirt, dust and damage. This film can also provide some structural support. However, to make sure that your items stay firmly in place – especially when being moved around a warehouse or actually shipped in a lorry – pallet strapping is essential.
The first thing to consider is how do you get the straps on the pallets?
How does a banding machine work?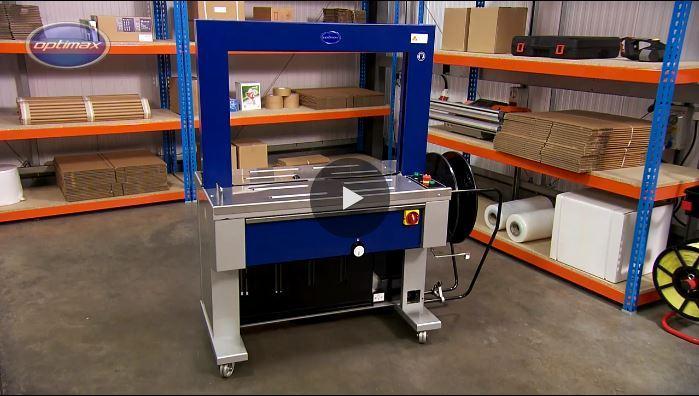 A banding machine otherwise more commonly known as a strapping machine, works by helping you run strapping around the boxes or items on the pallet, linking through the slots in the pallet, and sealing the ends together to form a solid, continuous band holding the goods in place.
Strapping machines help automate the often labour intensive task of strapping boxes and pallets, allowing for faster, easier and more cost effective ways of doing the job in your warehouse.
The pallet strapping machine wraps and tensions the pallet banding around the goods and seals the end, making a strong and lasting bond, which allows the strapping to support a great deal of force.
The machines can handle a wide range of sizes and shapes of products and can run automatically or semi-automatically as needed. Automatic strapping machines are ideal for everyday use on products that are the same day in day out. For more varied inventory, semi-automatic is the way to go.
Both allow the manual setting of the tension, so that the goods held by the strapping are secure, but not damaged.
To handle the task on a smaller scale, strapping systems and tool sets are also an option.
A mobile strapping system typically features a roll or roll of polypropylene strapping and the tools you need to wrap, cut and join the ends. A general purpose two-tool polypropylene pallet strapping machine comes with all the essentials you need to run a pallet strapping operation.
To operate such a strapping machine, the kit contains two coils of banding on a wheeled dispenser, so that it can be easily wound round the goods. A general tension device then lets the strap be tightened to its optimum tension, holding the goods in place, before the ends are joined using strapping sealer and semi-open metal seals to hold it all in place.
For more heavy duty needs there are a range of thicker and wider strapping with a greater breaking strain  and, should you wish to mechanise the pallet strapping process, compact, vertical pallet banding machines can be used with a variety of tape sizes.
All these machines can be used horizontally or vertically and are easy to use by just one person, streamlining operations.
What is pallet banding made from?
Pallet banding is made from different materials – polypropylene, corded polyester, extruded polyester and steel – suited for the job at hand. The most common everyday pallet banding is polypropylene strapping, a tough plastic that is formed into ribbons, ranging between 9mm to 12mm wide. It comes in a variety of colours, thickness and several lengths, suited to a range of uses.
The key thing about polypropylene pallet securing straps is that they can be used in machines, as mentioned above, as well as by hand. Pallet banding is embossed, so that it grips the goods and offers additional strength – especially items in cardboard or wrapped in shrink wrap – preventing slippage. It comes with very straight edges, allowing for accurate machine strapping, and is supple, allowing it to mould around less regular shapes.
For more Information on which straps for pallets are best for shipping read our guide.
 What items should I use packing straps for?
The items that you should use packing straps for are wide in range – they can be used across a whole host of products as they are so versatile.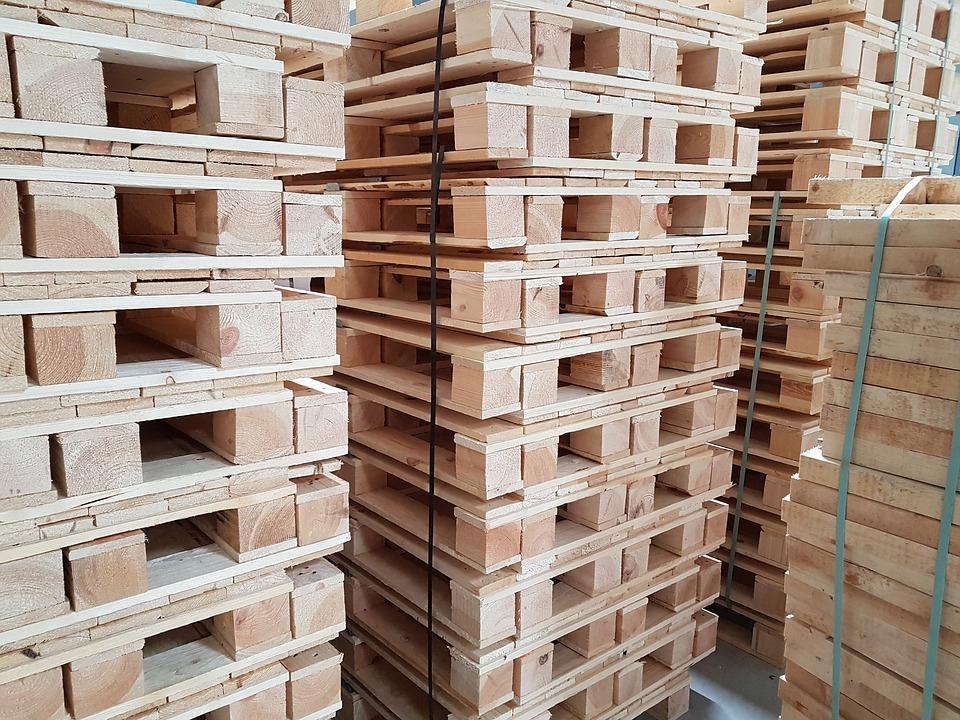 Packaging straps are recommended to be used for  collating parcels, bundles, ecommerce packages for shipping and some light pallets. Packaging straps are ideal for holding closed boxes that are being transported, adding an extra layer of sealing to any package.
As we have seen with pallet straps, packaging straps are easy to manipulate into place and are durable, making them ideal for all weathers and climates, as well as for strapping up everything from regularly shaped boxes to less ordered items. Being dispensed from a roll, means that you can control how much strapping you need to use and can wrap a wide range of different size items securely.
If you need to strap a range of items across a warehouse or factory setting, then portable strapping kits make it easy. They feature all the strapping material, tensioners and fixings to make the job easy wherever you are – they are even ideal for spare-bedroom ecommerce players who can do it themselves at home and make their packaging secure and professional.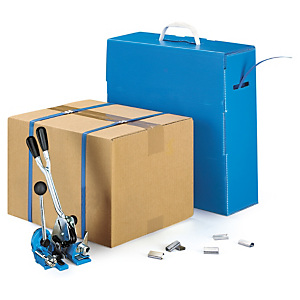 For larger products or bigger pallet loads, heavy-duty pallet strapping is used. This has thicker and wider strapping and is ideally used with a pallet banding machine, which can get the required tension in place to hold the goods firmly.
While these heavy duty bands are great for securing loads, it has to be noted that If too tight the straps can rub the edges of the cardboard boxes. Pallet strapping is a gentle and effective way to hold things firm, but it pays to also protect the boxes. For this you need pallet strap protectors.
Pallet edge protectors come in two forms, which can be used together or separately to protect your palletised products.
Simple edge protectors that go under the straps prevent localised wear and tear from the strap. These are moisture resistant and offer a great deal of protection. They also help hold the straps in place.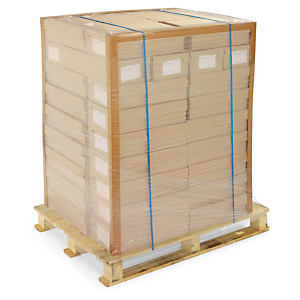 For more all-encompassing protection from strapping and from transit, general purpose edge protectors can be used all round the edges of palletised.
Want to know more about our wide range of straps for pallets?
For additional advice on the best straps for pallets, our Experts are here to help you find the right solutions and arrange next day delivery. Simply call us on 0800 542 44 28 or visit www.rajapack.co.uk.