Are you shipping cold or frozen items?
Whether you're shipping food kits, pre-prepared meal kits, fresh fruit and vegetables or frozen dog food, our brand NEW ClimaPack kit is the perfect solution. At RAJA we have developed a range of cold chain packaging solutions to control the temperature of your products during transit.
Introducing our ClimaPack coldchain packaging solution...
Our eco-responsible chilled packaging solution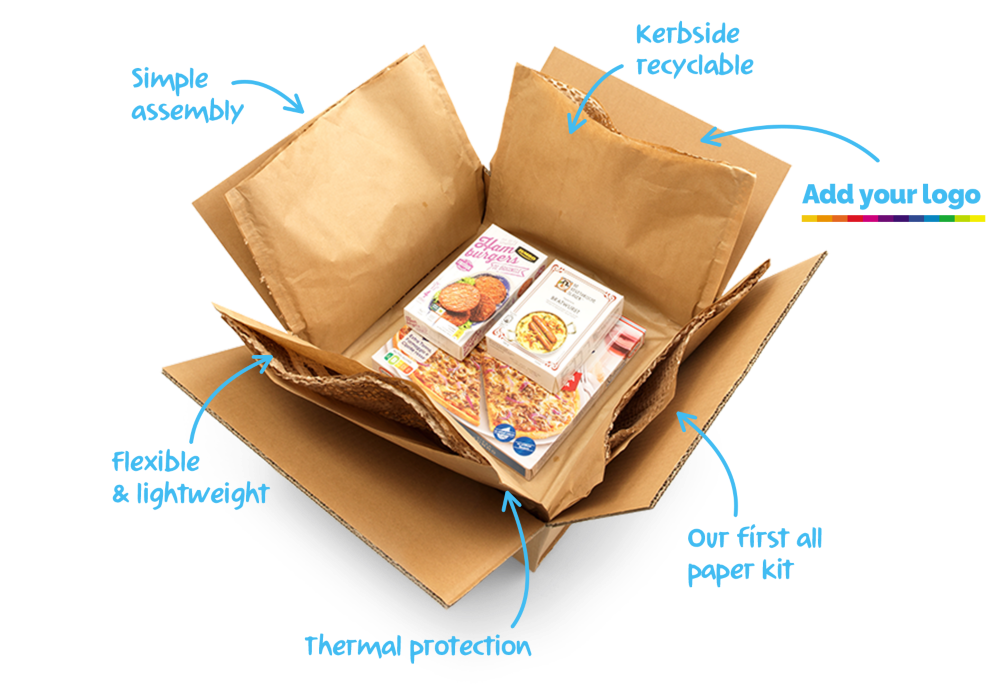 Why choose ClimaPack today!
Is the kit Kerbside recyclable?
Yes, it can be recycled using your local authority refuse service
What's it made of?
It's the first all paper cold chain kit - an eco-responsible solution
Does it have thermal properties?
Yes, it maintains the integrity of your products during transit
Is it easy to use?
ClimaLiner moulds to fit the size of your box
How easy is it to assemble?
Really easy, saving you time in the packaging process
How much space does it take up?
ClimaLiner is flexible and can save you space taking up less room than other alternatives.
Can I try before I buy?
To arrange a sample simply call us on 0800 542 44 28 or fill in the contact form below.
Can the ClimaPack be branded?
Yes, we can add your brand message to the box so your customer gets the perfect unboxing experience. Call us on 0800 630 06 21 to discuss your requirements.
Why is packaging tape not included in the ClimaPack kit?
We have a huge range of packaging tape for various applications.
View the range now!
How much is delivery?
There is no delivery charge for the ClimaPack
Need more information?
Check out our blog post here