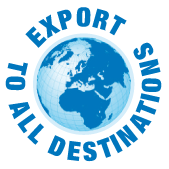 SHIPPING AND EXPORT SPECIALIST PACKAGING
Transport goods with confidence with our cardboard pallet and export boxes!
Whether you're shipping products in the UK or abroad, RAJA has all the palletising products you need. From triple wall export boxes to plywood pallets and boxes, our Packaging Specialists can help find the best product for your business.
Call our specialists: 0800 542 44 28